Press Release
January 25, 2022
More Applications, Higher Vehicle Coverage: Continental Enhances Its RVD Platform with 4G Dongle
Vehicle coverage of more than 80 percent in Europe, with very high data quality
Easier planning of maintenance, shorter downtimes, safer driving and a lower environmental impact: fleet efficiency and safety are increased by new vehicle data
Regular updates and certification for maximum cybersecurity
Schwalbach, Germany, January 2022. The technology company Continental has come out with the new 4G dongle, thereby boosting the performance of its Remote Vehicle Data (RVD) platform, which gives access to the vehicle data of numerous makes and models. The dongle not only transmits data much faster than its Bluetooth-based predecessor, it can also read out more data records – and these are the basis of new services for telematics service providers, vehicle fleets and workshops. "Moreover, the new dongle generation covers a larger number of models and manufacturers than before," says Maximilian Drentschew, head of project management for connected solutions in Continental's Diagnostics and Services segment. "We can now read out data from more than 80 percent of all registered vehicle models in Europe." Continental puts a special emphasis on high data quality. Besides being able to read generally accessible information from the on-board diagnostic (OBD) interface, the system can access manufacturer-specific data, which is especially important for service and repair work. This gives fleet managers access to fault codes in vehicle manufacturer quality. The descriptions are much more precise than those of freely available sources of fault codes. Moreover, more codes can be read from the fault log. The manufacturer-specific data provided by the platform also includes service and inspection information that is particularly relevant for fleets, as well as individual parameters such as fuel level and mileage. These provide a valuable overview of the overall vehicle condition.
Data quantity and quality as the basis for greater efficiency
Examples of manufacturer-specific data are vehicle parameters such as the time or mileage remaining until the next necessary maintenance. Continental's solution is ideal for fleet managers because it gives them a better picture of the state of their vehicles and helps them to plan maintenance. In this way they can reduce off-road times and increase the efficiency of their fleets. "If available at all, service information is usually collected in Excel spreadsheets or in written form," says Drentschew. "This can make planning of maintenance work difficult and susceptible to error. We can make a major contribution to efficiency by providing an overall view of the data."
Better safety and economy thanks to data on driving behavior and fuel consumption
In these times of rising fuel prices, fleets must pay special attention to fuel consumption and repair costs. A sensor in the dongle keeps track of acceleration and braking, thus providing information on individual driving behavior. Fleet operators can also see the fuel consumption of each vehicle. This opens up new potential savings, because if necessary they can give their employees training to drive more economically and reduce their accident risk. All in all, the larger quantity of manufacturer-specific data makes it possible to better monitor the technical state of different vehicle models and carry out necessary maintenance. Leasing companies also benefit from the improved RVD solution because they can plan maintenance work more easily and check for correct use of fuel cards based on fuel level data.
A secure and effective solution
The 4G dongle is connected to the OBD-II port, an interface for reading data from a vehicle's diagnostic system. Unlike its predecessor, it has its own connectivity; data transmission is now independent of a smartphone. In addition, the dongle is protected by the latest cybersecurity technologies for processing data streams. Regular security checks and updates ensure that vehicles have the best possible protection. The RVD platform that processes the data is also regularly tested by means of simulated hacker attacks (penetration tests) to keep it up to date.
"Vehicle safety and data security are key areas of competence for Continental, and in recent years we've strengthened our position through acquisitions and further investments in this area. Our RVD platform has benefited from this. In addition, as one of the world's largest automotive suppliers, we've expanded our know-how in diagnostics and connectivity. With our range of services and diagnostic solutions for the aftermarket, we are well positioned for the future," says Peter Wagner, head of Automotive Aftermarket at Continental.
Contact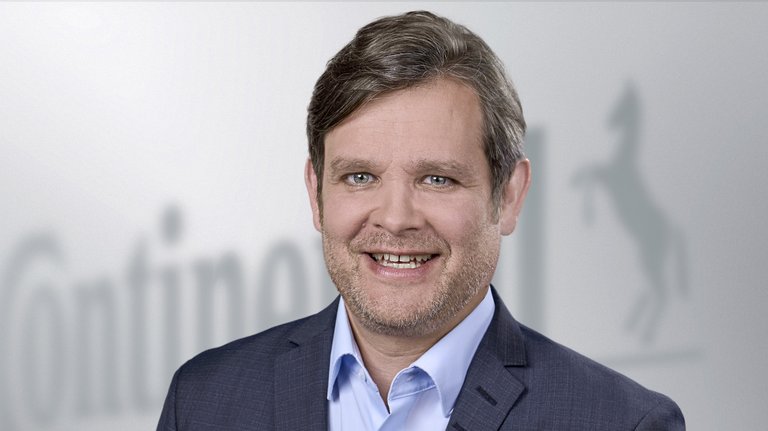 Christopher Schrecke
Media Spokesperson Smart Mobility