Continental and CITC Establish Joint Venture for Production of 48-Volt Battery Systems
New joint venture expected to begin operations in mid-2018 and operate worldwide from China
Continental to hold 60 percent of the shares, 40 percent with Chinese automotive supplier CITC, whose subsidiary CALB develops and produces battery cells
CEO Dr. Degenhart: "In the fast-growing 48-volt mild hybrid market, Continental will soon be able to offer a complete electric drive from a single source"
Aim is to establish the joint venture as one of the leading manufacturers on the global 48-volt battery systems market
High-voltage battery systems: Continental still considering production of solid-state battery cells

Auburn Hills, Mich., March 7, 2018 -Technology company Continental and Chinese automotive supplier and battery manufacturer CITC (Sichuan Chengfei Integration Technology Co., Ltd.) will establish a joint venture, through their respective subsidiaries, for the development and production of 48-volt battery systems for the automotive industry. The joint venture— in which Continental holds 60 percent and CITC 40 percent of the shares— will operate globally and support customers in Europe and North America, as well as China and other Asian markets. The planned location of the company's headquarters is Changzhou (near Shanghai) with operations expected to begin in mid-2018. The aim is to establish the joint venture as one of the leading 48-volt battery system manufacturers in the global market.
"Entering the 48-volt battery systems business is a strategically important step for Continental and one that will further strengthen our position as a system provider on the fast-growing mild hybrid market," said Continental CEO Dr. Elmar Degenhart. "In CITC, we have found a partner whose subsidiary CALB provides the ideal conditions for this joint venture. CITC allows us access to the Chinese market, which is significant. It also has the potential to impose itself on the international competition and to become a global provider in the production of battery cells."
"Cooperating with Continental in the 48-volt battery systems business is a significant step for CITC's strategy, which will enhance its position for high-power lithium ion batteries' global market expansion," said Mr. Xiaoqing Shi, Board Chairman and General Manager of CITC, "Continental and CITC are engaging in providing energy-saving and carbon emission reduction battery system solutions to meet the demand of global consumers in energy-efficient vehicles."
CITC is owned by AVIC (Aviation Industry Corporation of China), its subsidiary CALB (China Aviation Lithium Battery Co., Ltd.) has extensive expertise in developing and producing lithium-ion cells. The joint venture will soon allow Continental to offer its 48-volt mild hybrid system from a single source, which first began production in early 2017. Continental's "people's hybrid" enables a significant reduction in CO2 and other harmful emissions in both diesel and gasoline engines, at a relatively low cost. The joint venture partners anticipate that as early as 2025, around 14 percent of all new vehicles worldwide will feature this mild hybrid system.
Battery Cells by CALB, Management System and Basic Software by Continental
The new joint venture will develop and produce a battery platform for all conventional 48-volt topologies (P0, P2, Px) up to 25kW. The battery cells will be provided by CALB, while Continental's contribution comes in the form of the battery management system including the basic software. The joint venture will integrate the components in the battery systems, carry out customer-specific development work and integrate the systems in vehicles. The joint venture will also assist automotive manufacturers who purchase only individual components of the 48-volt system, such as the battery cells or the battery management system.
Continental´s 48-Volt Eco Drive
Continental's 48-volt system offers functions that were previously only available in the more expensive high-voltage hybrid systems. These include coasting—switching off the combustion engine while the vehicle is in motion— a very fast, user-friendly engine start and effective recuperation.
This technology supplements the existing 12-volt on-board power supply with a 48-volt on-board power supply that comprises three components: a 48-volt lithium-ion battery, whose performance is central to efficient recuperation; an electric motor with integrated AC/DC converter, which replaces the dynamo; and a voltage converter (DC/DC converter) for exchanging energy between the two on-board power supplies. Continental's 48-volt system enables a reduction in average consumption and CO2 emissions in real driving situations by up to 21 percent in gasoline engines and by up to nine percent in diesels. In diesel engines, nitrogen oxide (NOx) emissions can also be significantly reduced. The Continental system first entered production in 2017 in models from Renault and Audi. Further market launches for diesel and gasoline engines are planned in China, Europe and North America.
Solid State Technology for High-Voltage Batteries
Lithium-ion cells are an efficient, sophisticated and economical technology for the mild hybrid system's small 48-volt batteries. In contrast, high-voltage batteries for all-electric vehicles require a technological leap in cell technology, due to the high demands on energy density, cost and performance. According to battery experts, this technological leap could succeed in the near future, thanks to solid-state battery cells.
Contact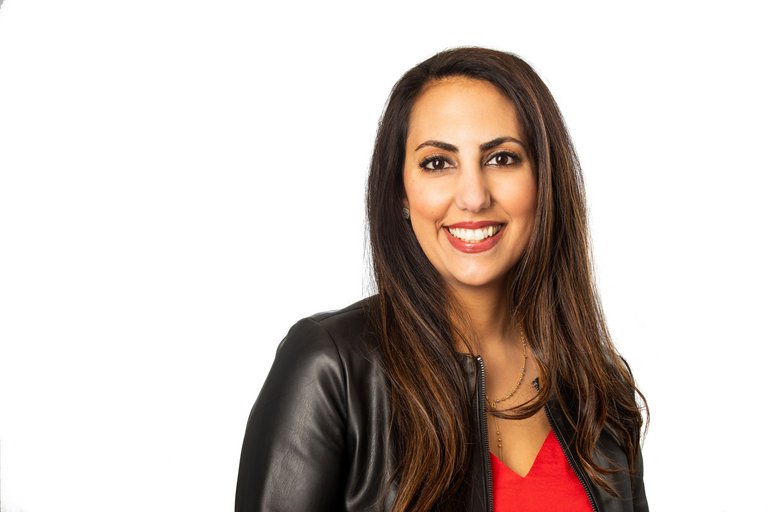 Mary Arraf
Sr. Manager, Communications