Continental's Public Exhibit Showcases how it's "Making Mobility a Great Place to Live"
Safety: improving hands-free and sensing technologies
Comfort and convenience: enhancing the end-user experience
Sustainability and maintenance: developing products to meet changing mobility needs
Auburn Hills, Mich., December 27, 2017 –Technology company, Continental, continues to create innovative products focused on enriching and expanding mobility. The company is showcasing its innovations and a collection of trailblazing developments at the Las Vegas Convention Center during CES 2018 at its public booth #6106 in North Hall from January 9-12.
"Mobility is changing the way people live, work and interact with vehicles," said Dr. Elmar Degenhart, CEO of Continental. "Through strategic inventiveness and partnerships in the fields of automation, electrification and connectivity, we will continue to pioneer safe, clean, connected and affordable solutions that meet the needs of our customers and the end-user. At CES, our latest technologies will be on display so attendees can experience first-hand how Continental is moving mobility forward."
At CES 2018, attendees will get an inside look at how Continental is "making mobility a great place to live" through technologies and systems focused on safety and security, comfort and convenience, and sustainability and maintenance. Displays throughout the exhibit will demonstrate the importance of innovation in the fields of automation, electrification and connectivity.
Enhancing safety solutions
Automated driving advancements in sensing and camera technologies will be on display at Continental's public booth for attendees to demonstrate. The Hi-Res 3D Flash LIDAR sensor and Gesture Recognition demonstration will showcase enhanced vehicle safety through real-time machine vision, environmental mapping functions and object detection. These solutions offer users a significantly more detailed and accurate field of vision around the entire vehicle – day or night – with robust operation in adverse weather conditions, which is an important requisite for automated driving.
Intelligent solutions to improve comfort and convenience
Attendees will see first-hand how Continental's 'Key as a Service', aftermarket mobility services platform, increases convenience and security for users, especially in car sharing and fleet markets, through the integration and use of virtual keys. Continental is demonstrating solutions for all mobility needs, from embedded solutions for vehicle manufacturers to the Remote Cloud Key and OTA keys for vehicle fleets such as rental or car sharing companies.
Intelligent charging solutions for electric cars
In Las Vegas, the technology company is showcasing an inductive charging system which will permit fully automated battery charging without cables. Another revolutionary system from Continental is AllCharge, which enables electric vehicles to use any charging station, fill up with enough power for 300 kilometers in ten minutes, and – without accessories – provide an AC power supply for tailgate parties or to drive power tools.
Virtual Reality Exhibit: Advancing mobility through cutting-edge technologies and products
Public show attendees can learn more about future mobility through Continental's interactive virtual reality experience. It will offer an opportunity to experience the Balanced Economy and Ecology (BEE) mobility concept, which is designed for one to two adults and provides comfortable, safe city travel in Continental's future driving scenarios. The BEE is part of an entire mobility family concept for the urban environment. It is Continental's vision that the BEE concept can be called to your location via an app.
Enhancing vehicle use through inventive tire solutions
Tire concepts called ContiSense and ContiAdapt will be shown in the U.S. for the first time during CES. Using tire sensors to measure tread depth and temperature, ContiSense alerts drivers to tire damage through data transmission and electrically conductive rubber. ContiAdapt adjusts tire pressure and rim width to adapt to wet, uneven, slippery and normal road conditions. Continental considers both tire technology concepts promising solutions for the mobility of the future as tires are adapted to meet the needs of automated driving and electrification. The new technologies make for even greater road safety and comfort in the future.
· Visit Continental at CES 2018, Tuesday, January 9 through Friday, January 12 at North Hall Booth #6106.
· The Continental press conference will be held at Mandalay Bay, Level 2, Ballroom A at 10 a.m. on Monday, January 8.
· Continental will also showcase its latest automotive innovations and technologies in a private exhibit at the Renaissance Hotel. An invitation only media event has been scheduled on January 9. Please contact Ashleigh Chatel or Kathryn Blackwell for details.
Contact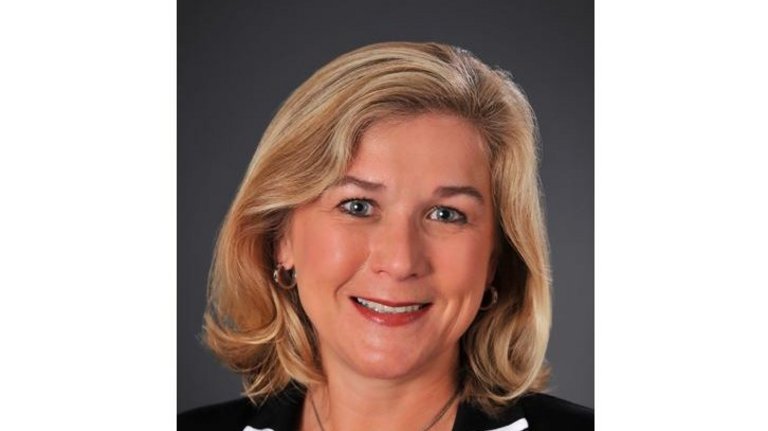 Kathryn Blackwell
Vice President, Marketing & Communications