New Radar Sensor from Continental Enables Powerful Motorcycle Emergency Brake Assist
Next step to increase safety on the road: Continental presents new advanced rider assistance systems for two-wheelers
The rider remains in control: emergency brake assist shortens response time and helps riders by carefully measured braking intervention
Precise analysis: fifth-generation radar with enhanced object detection
High flexibility: solutions tailor-made by means of a modular structure for cost-sensitive markets
Auburn Hills, Mich., November 5, 2018 - With its "Vision Zero" goal, Continental is pursuing the vision of accident-free traffic and is once again taking on a pioneering role in its pursuit. As a leading technology company, Continental wants to be the first supplier to launch an emergency brake assist system for motorcycles. The new fifth-generation radar sensors from Continental feature capabilities such as enhanced object detection that make it possible to deliver a high-performance emergency brake assist system. The company's many years of experience with safety systems in passenger cars and commercial vehicles have been incorporated into the development process for the motorcycle system. Yet, there are differences. An emergency brake assist in a passenger car automatically performs emergency braking with maximum braking force when a collision is imminent, the motorcycle system brakes in a much more measured way. It is designed more to help the rider than to take control itself. According to Continental accident research, many rear-end collisions could be prevented with an emergency brake assist – even in the case of intersecting and oncoming traffic, in the near future.
"Unlike in cars, motorcyclists are very much exposed to environmental factors such as the wind, weather and vibrations, and this can make riding very challenging. As a result, motorcyclists more frequently find themselves in situations in which it can be difficult to estimate the speeds of other road users. Emergency brake assist for motorcycles is therefore primarily indicative in nature. It draws the rider's attention to critical situations and makes them more readily understandable," said Christian Pfeiffer, ARASTM (Advanced Rider Assistance Systems) project manager for the area of 2-Wheelers and Powersports at Continental. "As is the case with cars, the system reduces speed here as well. However, the goal is to initiate a process that the rider can then take control of. This shortens the response time, which can reduce stopping distance considerably."
Emergency brake assist automatically decelerates in critical situations
Emergency brake assist uses a radar sensor to monitor the area in front of the motorcycle. If there is risk of a collision with a vehicle or any other obstacle in front, the rider is alerted by a visual, audible or haptic warning. In this case, by means of vibrations in the handlebars. Low initial braking pressure then helps the rider with the active braking operation. If the rider does not react to the warning, emergency brake assist automatically builds up braking force – if the rider has both hands on the handlebars. The deceleration is much less pronounced than in a passenger car emergency braking system.
The short- and long-range radar sensors from Continental have become even more accurate and powerful with the fifth-generation radar, which will enter series production in 2019. They use improved object detection algorithms, which can detect even smaller objects such as an exhaust that has fallen off. In addition, the heights of objects can be calculated by means of the elevation measurement capability. This means the sensor can detect the tail of a traffic jam under a bridge or road boundaries such as curbs more accurately. A further advantage that is particularly important given the limited installation space available in motorcycles is that the radar system has been made even more compact.
Possible without too much work: adaptive cruise control makes the perfect complement
The radar sensor is not only the central element of the emergency brake assist system; in many modern motorcycles, it is also the only additional component required to put this assist function into practice. Particularly in the high-end segment, all other components are already installed in the motorcycle in most cases. These include, for example, the sensor cluster, which measures acceleration and yaw rate. The radar system uses the data from the sensor cluster to analyze the current situation, where other road users are and whether emergency braking is necessary as a result. The braking is then performed by the brake control unit, while engine speed is reduced at the same time via the engine control unit. Continental can supply all involved technologies for motorcycles of all sizes from a single source, including the instrument cluster, which warns the rider when a collision is imminent.
Another ARASTM function that also works with the forward-facing long-range radar is the intelligent adaptive cruise control. The system automatically adapts the motorcycle's speed – even if the motorcycle is leaning slightly – to that of the vehicle in front, ensuring a safe distance at all times. As a perfect complement to emergency brake assist, this intelligent adaptive cruise control ensures a relaxed ride, particularly in heavy traffic on highways.
​​​​​​​ARASTM functions can improve safety considerably
Among the additional ARASTM functions that Continental offers for two-wheeled vehicles are blind spot detection, traffic sign assist and intelligent headlight assist. Blind spot detection monitors the area behind the motorcycle by means of a short-range radar sensor and warns the rider of vehicles in the blind spot in case the rider is intending to change lanes. Traffic sign assist uses a camera to register speed limits, overtaking restrictions and entry restrictions to one-way streets and indicates them to the rider. Intelligent headlight assist detects the lights of vehicles in front, as well as oncoming vehicles and switches the high-beam headlamp on whenever possible in order to ensure optimum lighting of the road. In addition, the forward collision warning advises the rider if there is a risk of collision but, unlike emergency brake assist, does not include an emergency braking function. Thanks to the modular structure of all systems, Continental can offer solutions that have been tailored specifically to different markets, trading arrangements and legal regulations.
"Unlike with passenger car occupants, passive protection such as that offered by airbags is possible only to a very limited extent for motorcyclists. For this reason, accident prevention is of immense importance for two-wheeled vehicles in particular," said Pfeiffer. "The systems that monitor the surrounding area represent the next major step toward safety on the road in this respect; with them, we are one step closer to our Vision Zero."
Continental develops pioneering technologies and services for the sustainable and connected mobility of people and their goods. Founded in 1871, the technology company offers safe, efficient, intelligent and affordable solutions for vehicles, machines, traffic and transport. In 2017, Continental generated sales of €44 billion and currently employs more than 243,000 people in 60 countries.
Continental 2-Wheeler & Powersports. The Continental 2-Wheeler & Powersports business unit includes Continental specialist divisions Chassis & Safety, Powertrain and Interior. Its product portfolio ranges from advanced driver assistance systems and control systems to sensors and actuators, power transmission, engine control units, fuel and exhaust gas management and intelligent communication. This lays the groundwork for custom, dynamic, economical, ecologically-friendly and safe driving fun. At the end of 2017, over 590 employees were working in the 2-Wheeler & Powersports area at seven locations worldwide.
Contact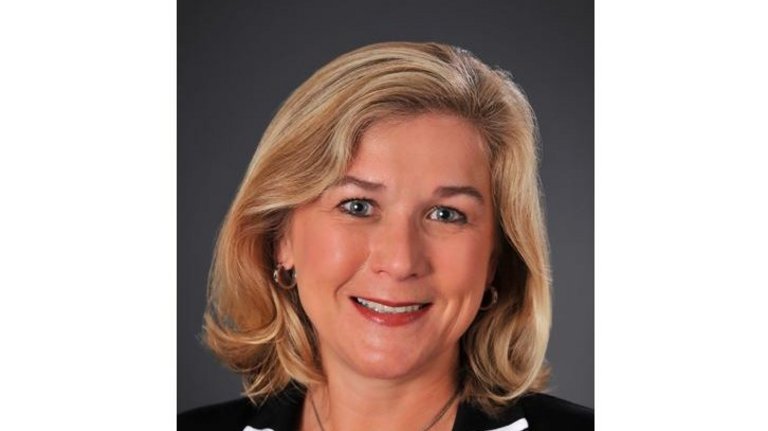 Kathryn Blackwell
Vice President, Marketing & Communications