Focus on Feedback and Learning Cements Continental's Spot as One of the "World's Most Admired Companies"
Continental maintains top-five ranking on Fortune list in motor vehicle parts category for fourth straight year
Strong culture, emphasis on lifelong learning lead to multiple award-winning innovations
Carefully crafted feedback landscape sees employee input put into action
Flexibility and support initiatives help team members enjoy life outside the office and more easily transition to new life phases
Auburn Hills, Mich., January 23, 2020 - For the fourth year in a row, the technology company Continental was honored as one of Fortune magazine's "World's Most Admired Companies" for 2020, maintaining its Top 5 spot within its industry. Continental's mission is to create a healthy and productive work environment where team members feel challenged, are easily able to balance life outside the office and are encouraged to be part of the company's growth.
"Continental team members are provided opportunities to offer and accept feedback at all levels and are empowered to take charge of their personal career journeys," said Samir Salman, CEO of Continental, North America. "This culture has led to a more engaged workforce, consistent output of award-winning innovations and a more agile response to our industry's rapidly shifting landscape. We are proud that Fortune recognizes our commitment to our employees by naming us one of the "World's Most Admired Companies.'"
From learning comes innovation
Continental's most recent commitment to lifelong learning comes in the shape of the Software Academy. With a digital transformation taking place at the company and within the industry, software experts are highly sought after. The Continental Software Academy is a learning and training platform available to anyone working at the company who wants to develop or expand software competence in areas like artificial intelligence, embedded software, agile development and cyber security. The mainly online program allows for flexible learning, and is maintained and administered on a worldwide basis to ensure uniform learning standards for "graduates." More than 5,000 Continental employees have taken advantage of the program since it started just last year and more than 13,000 can access the platform.
From company-sponsored online courses to in-person training, Continental ensures employees are supported – with opportunities and time – to continue learning. This attitude has benefited Continental customers for years and helped the company receive a number of prestigious recognitions for its innovations. From technology that renders the hood of a vehicle virtually transparent, to a head-up display that seamlessly fuses safety with user experience, Continental continuously engineers award-winning technologies.
Turning feedback in to action
Equally important to the company's lifelong learning commitment is the feedback culture Continental works hard to nurture. This effort is comprised of extensive opportunities for receiving feedback at an organizational, team and personal level.
"From a global employee survey all the way down to 360-degree feedback for individuals, we know that input from our team members makes us stronger," said Rick Ledsinger, senior vice president of Human Relations for Continental, North America. "Even more important than soliciting feedback is what we do with it. When our employees talk, we listen – and take action."
Most recently, the company's global employee survey led to the creation of two programs. The first is Continental's Global Future Work Flexibility initiative, offering benefits like telecommute days, flexible schedules and sabbaticals. The second, launched in 2019, is the paid volunteering program in the U.S. which gives eligible employees 16 paid hours each year to volunteer during "traditional" working hours. From soup kitchens and temporary shelters, to STEM programs and environmental initiatives, Continental employees across 70 locations supported a wide variety of organizations.
"Part of supporting our dedicated workforce means making it easy for them to support the causes they are passionate about," Ledsinger added. "We've had an overwhelming response to the paid volunteering program, with thousands of hours being dedicated last year to nonprofits in in the U.S. I am so grateful to work alongside individuals who are passionate about making the world we live in a better place – in and out of the office."
Ensuring team members are able to balance the many demands of work and home life, Continental's Global Future Work Flexibility initiative also increased the company's maternity leave program and added paid paternity leave, helping to ease what can sometimes be and overwhelming transition into parenthood.
Other awards and accolades
This is the latest recognition Continental has earned as an employer of choice. In 2019, the company was among the top 100 on the Forbes America's Best Employers list and certified as an official Great Place to Work. The company was also recognized by Fairygodboss as one of the Best Companies for Women and Forbes as a Best Employer for Diversity affirming its progress. These honors motivate Continental to work even harder toward strengthening its position as the most attractive and progressive employer. Click here to check out some of Continental's other awards.
Most Admired Company Survey Methodology
Fortune began with a universe of about 1,500 candidates: the 1,000 largest U.S. companies by revenue, along with non-U.S. companies in Fortune's Global 500 database that have revenues of $10 billion or more. They then winnowed the assortment to the highest-revenue companies in each industry, a total of 680 in 30 countries. The top-rated companies were picked from that pool.
To determine the best-regarded companies in 52 industries, executives, directors, and analysts were asked to rate enterprises in their own industry on nine criteria, from investment value and quality of management and products, to social responsibility and ability to attract talent.
About Continental
Continental develops pioneering technologies and services for the sustainable and connected mobility of people and their goods. Founded in 1871, the technology company offers safe, efficient, intelligent and affordable solutions for vehicles, machines, traffic and transportation. Continental generated sales of €44.4 billion in 2018 and currently employs more than 240,000 people in 60 countries and markets.
Contact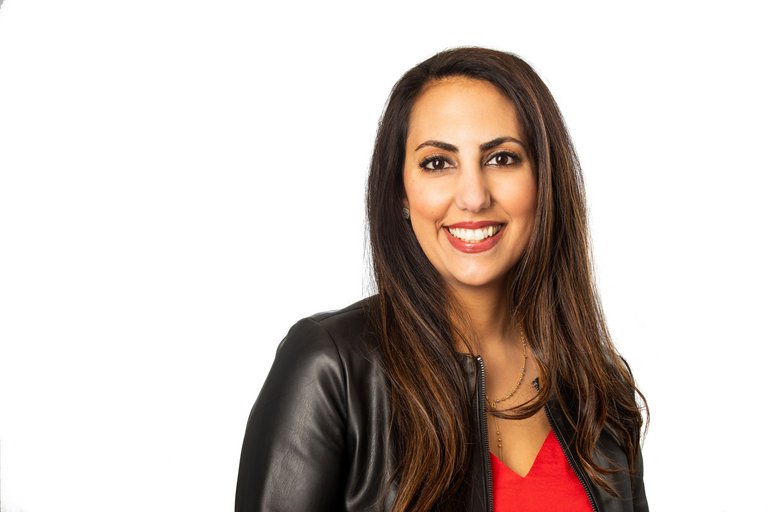 Mary Arraf
Sr. Manager, Communications