Weak Markets, Strong Continental: Year Starts off with Solid Growth
Technology company publishes key data at its Annual Shareholders' Meeting
Organic growth of 4.3 percent in the first quarter substantially higher than growth of the relevant markets
Order intake Automotive of €11 billion at record level after three months
Consolidated sales of €11.0 billion and adjusted operating result (adjusted EBIT) of €1.1 billion impacted predominantly by exchange-rate effects
Hanover, April 27, 2018. The technology company Continental started off the year with solid growth despite the challenging environment. Organic sales growth, which is adjusted for exchange-rate and consolidation effects, was 4.3 percent. Despite negative exchange-rate effects amounting to €546 million, consolidated sales in the first quarter, at €11.0 billion, were up slightly year-on-year.
"As expected, we have started off the new business year with solid growth. This was substantiated by our strong organic growth of 4.3 percent. It was once again considerably higher than the growth of the relevant markets, which declined during the same period. It demonstrates our substantial operational strength, with which we can resolutely assert ourselves in such a challenging environment like the one we experienced in the first quarter," Continental CEO Dr. Elmar Degenhart explained while presenting the key data for the first quarter of 2018 at the Annual Shareholders' Meeting on Friday in Hanover.
At the global level, vehicle production and the replacement market for passenger tires were both down slightly by 1 percent in the reporting period. In this weak market environment, the Automotive Group, with organic growth of 5.5 percent, once again outpaced global light vehicle production by roughly 7 percentage points.
​​​​​​​

This growth strength is reflected in the order intake. "Our consistently high level of order intake in the Automotive Group is proof of the high degree of confidence our customers have in our technology portfolio. They ordered innovative products and systems totaling €11 billion, an increase of 15 percent compared with the same period of the previous year. With this, we have again set a new record."
The adjusted operating result (adjusted EBIT) of the automotive supplier, tire manufacturer and industrial partner was about €1.1 billion in the reporting period. This corresponds to an adjusted EBIT margin of 9.7 percent. As already announced in the mandatory notification on April 18, 2018, the results were impacted particularly by exchange-rate effects and was thus about €100 million lower in the first quarter 2018 than in the same period of the previous year. Continental is expecting an adjusted EBIT margin of over 10 percent for the year as a whole.
For the current fiscal year, Continental believes that negative exchange-rate effects totaling more than €1 billion may impact sales, should the current exchange rates represent the average for 2018 overall.
Continental will present its business figures for the first quarter of 2018 on May 8, 2018.
Please click here for further information on the Annual Shareholders' Meeting 2018.
Contact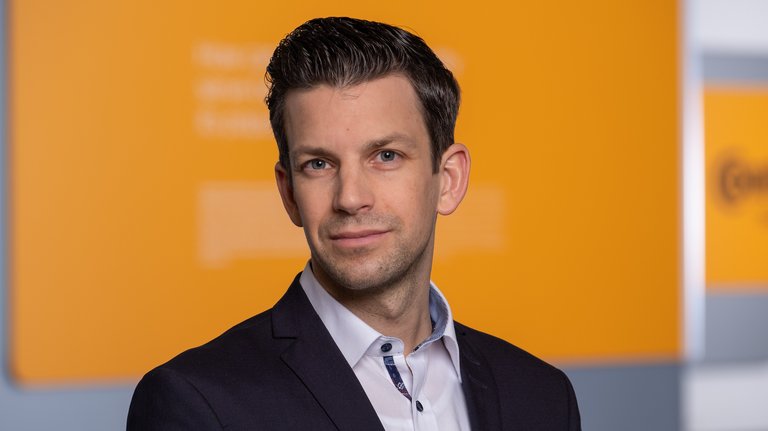 Marc Siedler
Spokesperson, Business & Finance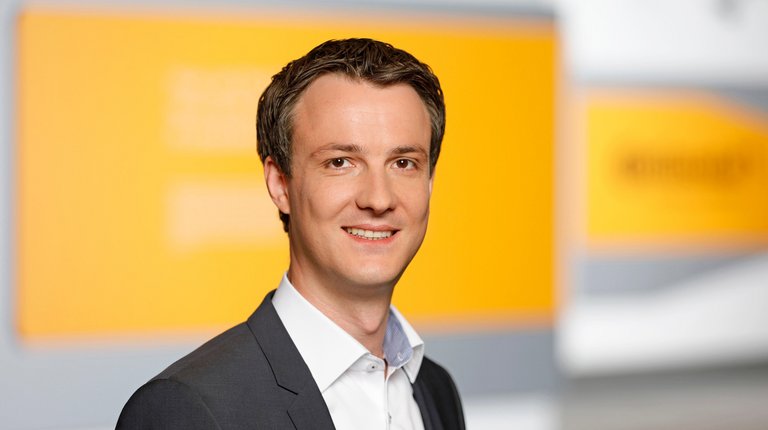 Vincent Charles
Head of Media Relations
Press Releases at the Annual Shareholders' Meeting
Dr. Elmar Degenhart, Chairman of the Executive Board Continental AG

Member of the Executive Board, Finance, Controlling, Compliance, Law, and IT, CFO