Modern infotainment management means increased convenience, efficiency and control over the vehicle environment.
Intelligent information management
From "sat navs" to advanced driver assistance systems, modern technologies already enable all the important information in the vehicle to be recorded, provided to the driver, and linked to Internet services. For the driver, this means increased convenience, efficiency, and control over the vehicle environment. Continental is driving this forward – with increased connectivity of individual components.
What is infotainment?
Modern infotainment management means more than the simple display of relevant vehicle information. A holistic human-machine dialogue ensures a simple exchange of information between human, vehicle, and outside environment. In an increasingly complex world, information management in the car is therefore also simplified and creates possibilities for new vehicle functions such as automated driving and the seamless integration of mobile devices.
Continental Has Showcased Its Curved Ultrawide Display at CES 2023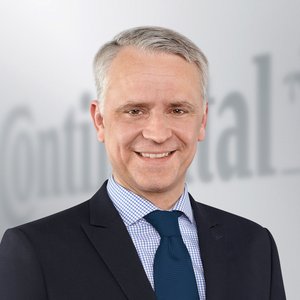 The Curved Ultrawide Display creates a driving experience that users can fully immerse themselves in. The high intensity and quality radiate throughout the vehicle, transforming the car into a living room on wheels. With the extravagant screen shape, we are fulfilling the needs of our customers who place great value on a high-quality visual experience. Screens that combine emotion and safety are becoming an important purchasing decision. With the Curved Ultrawide Display, we are further expanding our pioneering role as a technology leader in this dynamic market characterized by rapid technological change.