Continental Rewrites Mobility Through Diversity in Technology and Talent
Technology company reinforces its focus on increased diversity and inclusion
Company promotes inclusion and focuses on diversity recruitment to increase engagement among groups
Continental launches new recruitment film demonstrating its commitment to inspiring the next generation of makers to pursue careers in engineering
Auburn Hills, Mich., April 1, 2019 –Technology company Continental continues to reinforce its commitment to diversity and leadership at all levels. The company believes its innovative areas such as automated driving, connectivity and electrification is enhanced by utilizing diverse minds. The company has engaged in several initiatives to attract top tech talent to its ranks and become the employer of choice among diverse career-seekers.
Continental has launched a short film, "The Safety of His Dream," that demonstrates the company's commitment to promoting Science-Technology-Engineering-Math (STEM) among youth, women and minorities. The 2-minute video was filmed at Washington Elementary School in Washington, Mich. and features some of the 430 students who attend there. In the film, Continental features its Balance Economy and Ecology (BEE) mobility concept. Here, the electrically-powered BEE vehicle provides tailored, stress-free and comfortable travel within the city of the future.
"STEM education helps create our next generation of innovators, critical thinkers and leaders. Having companies like Continental engage with our students is so important as they begin to lay the foundation of their futures," said Dana Hepner, Principal, Washington Elementary School.
"Continental's technology and business growth is fueled by diversity and inclusion. We are committed to fostering opportunities for women and minority leaders in STEM and plan to increase the percentage of diverse leaders in technology management," said Mary Reardon, Continental's Head of Talent Acquisition for U.S. and Canada. "Our success comes from creating and maintaining an inclusive culture, a positive work environment and a number of flexible work options so employees can maintain a healthy work-life balance."
Continental recognizes the impact of women and minorities on company growth and technology and reinforces the need for work-life balance and flexible work options. The company continues to expand its range of flexible work practices to include: longer paid maternity leave, paid paternity leave, extended telecommuting, part-time positions and unpaid sabbaticals for up to one year. These initiatives coupled with the relationships Continental is building with minority partners is a step toward building an even more diverse team of engineers, makers and leaders who will drive the future of mobility.
"Diversity is the catalyst for pioneering developments, which is why promoting diversity is critical to our future success. After all, we want to strengthen our innovative competence with diverse, collective intelligence," said Samir Salman, CEO of Continental North America.
One of Continental's newest affinity partners to engage top talent is Fairygodboss, a social network for career-minded women that was created by women to help improve the lives and workplace for women through transparency. Here, over 72 million women who make up the U.S. labor force can view Continental's job openings, employer profile, employee benefits and contributed articles.1 Visitors can also view reviews from former and current female employees. Last week, the company participated in a virtual career fair to engage potential candidates. Through participation in female-focused events such as this, Continental aims to increase the proportion of women in leadership roles worldwide.
Continental also continues to engage annually with the Women of Color STEM conference and the Society of Women Engineers, reinforcing its pursuit of gender diversity and leadership at all levels. At the National Society of Black Engineers 45th convention held in Detroit this past March, Continental showcased innovative technology and connected with top talent via the convention's career fair.
Continental has been named one of FORTUNE Magazine's Most Admired Companies for three consecutive years. Forbes has named the company one of America's Best Employers for three straight years and has been recognized as one of The Best Employers for Women in 2018. The company also received a Diversity Certificate for its diversity engagement from Toyota Motor North America, Inc. (TMNA) in 2018.
For more information on Continental Careers or to search for available opportunities, please visit www.continental.com/careersus.

About Continental
Continental develops pioneering technologies and services for sustainable and connected mobility of people and their goods. Founded in 1871, the technology company offers safe, efficient, intelligent, and affordable solutions for vehicles, machines, traffic and transportation. In 2018, Continental generated preliminary sales of €44.4 billion and currently employs around 244,000 people in 60 countries and markets.
Contact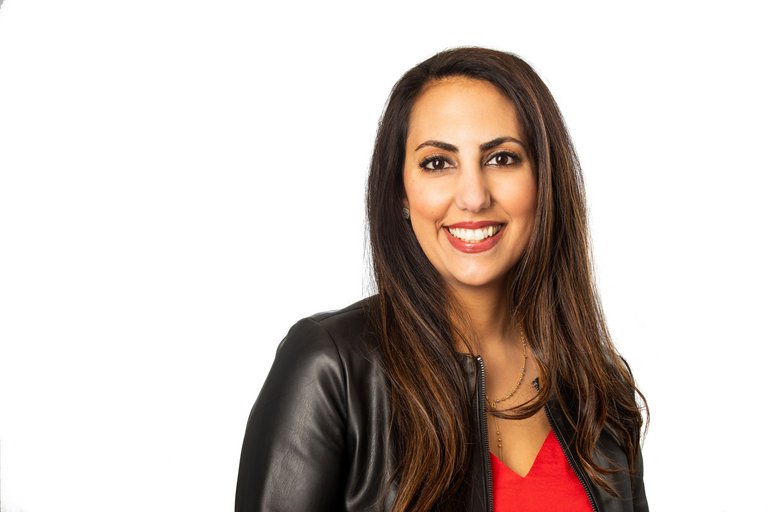 Mary Arraf
Sr. Manager, Communications