Fleet Management: Technologies to Make Commercial Transport Safer, More Efficient and More Connected
The transport industry is gearing up for the future: Tomorrow's road freight transport will be connected, automated and as sustainable as possible. Continental is one of the leading suppliers of original equipment and the technology company is meeting these changes with foresight. Continental develops pioneering technologies to make commercial transport safer, more efficient and more connected.
The company's products and services deliver measurable impact for commercial vehicle manufacturers and the aftermarket. They benefit from a broad portfolio and from fully integrated systems. The portfolio includes tires, digital tire monitoring, fleet management, telematic solutions, Electronic Logging Devices (ELD) and tachographs, hoses, air springs, Electronic Control Units (ECU), displays, drivetrain and exhaust aftertreatment systems, sensors, advanced driving assistance systems, as well as eHorizon maps and events and cloud-based services.
Security Instead of Fines
Software for Fleet and Tachograph Management
Continental has enhanced its fleet services by adding new features to its proven VDO software for fleet and tachograph management, which monitors driver compliance with the law. Fleet managers and transport companies can now make full use of the data in their systems by means of VDO Fleet Scorecards for TIS-Web. The software enables them to analyze the performance of individual drivers – even retroactively over many months.
In order to be able to monitor and effectively sanction compliance of transport companies, the European Commission began pushing for the establishment of a central register in 2013 – the European Register of Road Transport Undertakings (ERRU). The ERRU is intended to fulfill three central functions. First of all, infringements of the rules in force or the relevant standards for transport companies can be reported. The Member State in which such an infringement has been committed must notify the Member State in which the road transport undertaking is established that it has committed a serious infringement. The Member State in which an infringement has been committed may request that sanctions be imposed on the road transport undertaking in the Member State in which it is established.
A Member State may also send a request to one or all Member States to determine the fitness of a transport manager and thus his or her authorization to manage a road transport undertaking. Any Member State can also send a request to all other Member States to determine whether a road transport undertaking has a valid Community license.
Any violation of the rules, for example on driving or rest periods, represents a financial risk for fleet managers – and the fines for drivers can also be severe. EU Regulation 2016/403 additionally sets a limit for violations per driver and year. Violations are classified in different categories based on their seriousness according to a scale that is uniform throughout Europe. If the limit is exceeded, a procedure is started at the national level and the fleet operator's reliability status is reviewed. In the worst case the operator can lose its EU transport license.
Fleet managers and transport companies can now make full use of the data in their systems by means of VDO Fleet Scorecards for TIS-Web. The software enables them to analyze the performance of individual drivers – even retroactively over many months.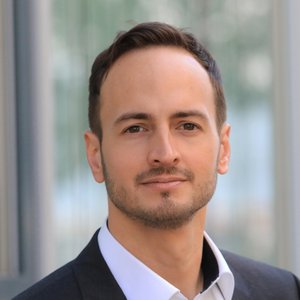 The scorecards give fleet managers a better view of compliance in TIS-Web. They are notified of risks, can see causes at a glance and can use reports to decide what steps are necessary. The times when managers had to import data from digital tachographs to Excel or another program are over.
Continental Helps Fleets Prepare for the EU Taxonomy
Under the provisions of the Green Deal and as part of its 'action plan on financing sustainable growth', the EU has introduced a classification system for sustainable economic activities. The EU Taxonomy serves to help investors make decisions and in so doing direct investments towards activities that can be considered environmentally sustainable. This should then encourage companies in the EU to make their economic activities increasingly sustainable. The classification system allows business activities to be evaluated in terms of their environmental impact, thereby creating incentives for companies to keep reducing any negative impacts that their activity has on the environment and climate. The Taxonomy also facilitates transparency in the industry, enabling customers to make comparisons and obtain products and services from companies who actively contribute to meeting climate goals, for example. Financiers wishing to invest in firms benefit in a similar way.
Continental is using a new information portal to provide fleets in the transport and logistics industry with extensive information on how to prepare for the EU Taxonomy requirements: Click here for the information portal
DTCO 4.1: Second Version of the Smart Tachograph Mandatory in European Union since August 2023
Since August 21, 2023, all newly registered commercial vehicles with a gross vehicle weight of more than 3.5 metric tons must have the second version of the smart tachograph on board. This will be followed by the gradual retrofitting of commercial vehicles used in cross-border traffic over the next three years. This retrofitting obligation stipulated by the European Union is another first in the history of the tachograph. Until now, new generations of the tachograph have never had to be retrofitted.
With the new second version of the smart tachograph, the digital tachograph now has a control function for the first time in its history, one that goes beyond the recording of working and operating times. The DTCO 4.1 supports the monitoring and enforcement of the new EU Mobility Package 1 requirements, which are aimed at improving safety and working conditions in transport logistics.
These requirements also include proof of cabotage journeys and the posting of driving personnel – put simply, deployment outside the home country. For us at Continental, the main challenge was to translate the requirements from Brussels into the appropriate technology. And we've succeeded with this, because the DTCO 4.1 received official type approval in early June 2023.
"Hardly any other instrument in the commercial vehicle cockpit has changed everyday life on Europe's roads like the tachograph. It has made competition in transport logistics fairer, working conditions for drivers safer, and fleet management increasingly efficient," says Ismail Dagli, Head of the Smart Mobility business unit at Continental. "We are very proud to be able to continue this tradition with the DTCO 4.1 and subsequent models."
Efficient Fleet Management – Digital, Connected and Sustainable
Continental has compiled a white paper covering the entire portfolio of solutions for efficient and sustainable fleet management in the passenger car, bus, van and truck segments. The paper provides journalists, logistics companies, professionals and all other interested parties with an informed insight into the challenges currently facing vehicle fleets in Europe. Continental customers and our company's own experts talk about their real-word experiences, new technologies and prospects for the future. The focus is on efficient tire management. Sustainability and digitalization are essential here. The total volume of the European logistics market is 1.115 trillion euros. Large fleets of vehicles are in daily operation on the continent's roads, connecting markets, forming supply chains and laying the foundations for mobility. The passenger car fleet in Europe numbers some 250 million vehicles, while the truck fleet is made up of around 6.4 million vehicles. According to the European Commission, trucks, buses and coaches are responsible for about six percent of total greenhouse gas emissions in the EU. Looking forward, emissions from new trucks are to be cut by 90 percent by 2040 (compared to 2019). And all new buses should produce zero emissions by as soon as 2030. Tires have a major impact here on fleet sustainability and costs.
Digital Solutions for Integrated and Fleet-​specific Tire Management
With ContiConnect 2.0, Continental offers the latest generation of its comprehensive tire management system. Thanks to continuous digital condition monitoring, the system ensures that tires always perform at their best. This saves fuel, cuts CO2 emissions and prevents unscheduled tire changes and workshop visits, avoiding all the costly vehicle downtime that these entail. Customers who implement ContiConnect 2.0 benefit from a more efficient fleet, reduced costs and significant time savings because tire maintenance can be planned well in advance and performed as and when needed.
In addition to monitoring tire pressure and temperature in real time, fleet managers will also be able to keep an eye on the mileage, tread depth and, in turn, the overall condition of each individual tire in their fleet. With ContiConnect 2.0, Continental offers its customers a range of tailored solutions that make fleet management even more efficient, simple and sustainable.
At the heart of ContiConnect's functionalities is the tire sensor – and at the trade show, the premium tire manufacturer will be showcasing its latest-​generation sensor, which is capable of measuring pressure, temperature and mileage from inside the tire. Depending on the application, it transfers data over a specific radio frequency or via the Bluetooth protocol. Continental's specially developed app, which is available for all standard smartphone operating systems, also enables data-​driven tire inspections and allows data to be read on-​site. Find out more about ContiConnect.
This could be interesting for you