Continental develops pioneering technologies and services for sustainable and connected mobility of people and their goods. Founded in 1871, the technology company offers safe, efficient, intelligent and affordable solutions for vehicles, machines, traffic and transportation. In 2021, Continental generated sales of €33.8 billion and currently employs more than 190,000 people in 58 countries and markets. On October 8, 2021, the company celebrated its 150th anniversary.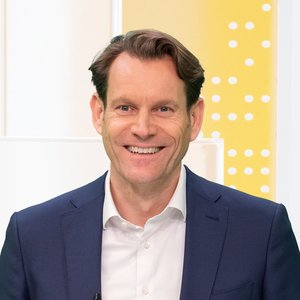 At Continental, we have passionately pursued groundbreaking ideas aimed at creating a better tomorrow for everyone. We are continuously challenging the status quo and among the leaders for the world's transformation in mobility. Our display solutions and the partnership with Ambarella for future autonomous mobility will undoubtedly contribute to a safer, cleaner, and more efficient mobility experience. With about 20,000 software experts and 150 years of engineering excellence, we are well-positioned to shape the future of mobility.
Figures, Data, Facts 2021
Solid foundation for the future.
Global Continental-Team as a strong core.
Continental software ​in vehicles​:
New horsepower for safe, autonomous, connected and sustainable mobility.
Locations:
Countries and markets
Continental - present worldwide.
With our strategy, which was realigned to address the transformation in the mobility industry, we have paved the way for profitable growth over the coming years. In 2021, we systematically realigned our entire organizational structure and our management processes to this strategy. We see the transformation in the mobility industry as an opportunity. Our strategy is based on three cornerstones: Strengthening operational performance, differentiating the portfolio, turning change into opportunity.
Find out more about the Strategy of the Continental Group
With effect from January 1, 2022, the Tires and ContiTech business areas (before consolidated in the Rubber Technologies group sector) have become independent group sectors. At the same time, Continental has comprehensively realigned the Automotive Technologies group sector (since 2022: Automotive) and has created five dynamic, flexible business areas whose future structure will be geared to the strategic action fields and market development of Automotive Technologies.
Find out more about the Structure of the Continental Group