In an increasingly complex world, it is becoming more and more important for companies to focus on the essentials. And for Continental, the essentials are those topics, projects, products or measures that, in line with the new Vision/Mission statement, create value and contribute to a better tomorrow. The Vision/Mission statement also outlines how this can be achieved, namely through technologies that offer our customers solutions to the major challenges of our time and that are supported by a high level of commitment from all employees.
Our Vision/Mission define why we do what we do. To achieve this, we pursue a clear strategy. In implementing this, we make decisions and act according to principles that are critical for success. Our four values Freedom To Act, Passion To Win, For One Another and Trust guide us. They show how we work, lead and make decisions together. They remind us of what makes us strong and of what matters.
Everything we do is designed to create value. This can be financial value for our shareholders but also value for our customers, our employees and the societies in which we operate.
For our goal is: to build a Better Tomorrow.
With our products and services, we contribute to making the world a little better. We develop and produce mobility and industrial solutions of tomorrow, making it safer, more convenient and more sustainable. At the same time, a better tomorrow means acting now and not in the distant future. On a daily basis.
We will achieve these improvements with the help of technology. We are a technology company and believe that we will only be able to tackle the challenges of our time by rapidly developing the right technologies. Rather than being an end in itself, technology must help our customers make their products even better and more useful.
This is where our vision and mission statement comes in: "Our Technologies. Your Solutions." Because we are customer-focused in everything we do.
Powered by the passion of our people.
This makes it clear that Continental stands for a certain culture. A culture of mutual respect. A culture of togetherness. And a culture of passion.
We are focusing on what is essential: creating value. Because in this way, we know that we can contribute to a better future.
We have everything we need to create value: the right organization, a convincing strategy, strong partners, innovative technologies and, above all, passionate people within our Continental team.
When it comes to mobility, all roads lead to us. Safe, autonomous, connected and sustainable driving is the new horsepower for the mobility of the future.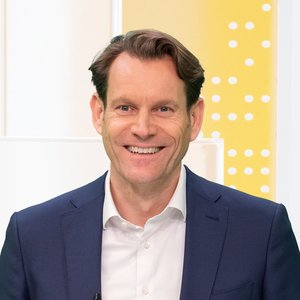 The future of mobility is characterized by its high degree of connectivity and safety as well as its convenience – regardless of the vehicle's drive system. While hardware is still important, software will increasingly make the difference in the future. With our future-oriented technologies and our success-driven, global team, we will be among the winners of the transformation in the mobility industry.
Our Values
We are convinced that values create value.
At Continental, all employees share four fundamental corporate values. They form the roots of our corporate culture: Trust, Passion To Win, Freedom To Act and For One Another. We are convinced that only in an environment shaped by those values can essential and pioneering services, solutions and input be created.