Can Engineers Be Architects?
Hello! My name is Efe I work as a Functional Architect in the organization Driving Functions of the BU ADAS.

After my Abitur I decided to study Electrical Engineering and Information Technology at the Frankfurt UAS with a focus on energy and automation technology. Forward-looking technologies have always been a topic that has excited me.
After I had passed my exams and only had my thesis ahead of me, I wanted to gain an insight into the industry and the working methods of an engineer in daily operations. In my search for an internship, I became aware of an automotive supplier in the Heilbronn area. I became part of the Antilock Braking System (ABS) team and was able to gain my first experience as an intern in the development and application of the ABS system. The ABS is a brake control system that prevents the wheels from locking in the event of braking. Due to the successful internship I was able to recommend myself for a thesis in the same group. A very innovative and interesting topic in the field of ABS parameter sets. The task was to develop a robust ABS parameter set which can be used independently of the customer and the vehicle for the application start and thus contributes to savings and efficiency.
It is not often the case that one already knows after the first practical course in which area one sees his future. However, it was immediately clear to me that my professional future should lie in the automotive sector as a result of my successful graduation. My first job after my studies was as Requirements Engineer in Rüsselsheim am Main. As a service provider I supported an automobile manufacturer in regard to the creation and maintenance of requirements for automated parking.
I have been working at Continental Industry since May 2018. In my work as a Functional Architect, I present the function of the Emergency Brake Assistant with all its logical components. In this way, I ensure that the entire Sense-Plan-Act chain functions later in the vehicle. Here it is important to coordinate, describe and document all the components involved with the experts. It gives me great pleasure in my work that the functions on which I work have been purchased by various OEMs and can therefore be found on the road at a certain point in time.
We at Driving Functions Develop Driver Assistance Systems that accompany us safely and comfortably through everyday traffic. Therefore, the topic is not only interesting for us developers, but also for all road users. Another important factor is that in the coming years the Emergency Brake Assistant will be mandatory for every newly registered vehicle in Europe. This will lead to many new and exciting tasks and projects in our area.
What I appreciate about Continental is the Work-Life-Balance and the open ear of my superiors for every situation in life. This provides me with a working atmosphere that motivates me very much, which enables me to achieve top performance time and time again. I am proud to be involved in the trend topics of assisted and automated driving and am pleased that the result of my work helps to avoid accidents and injuries in road traffic.
This article was written by our employee.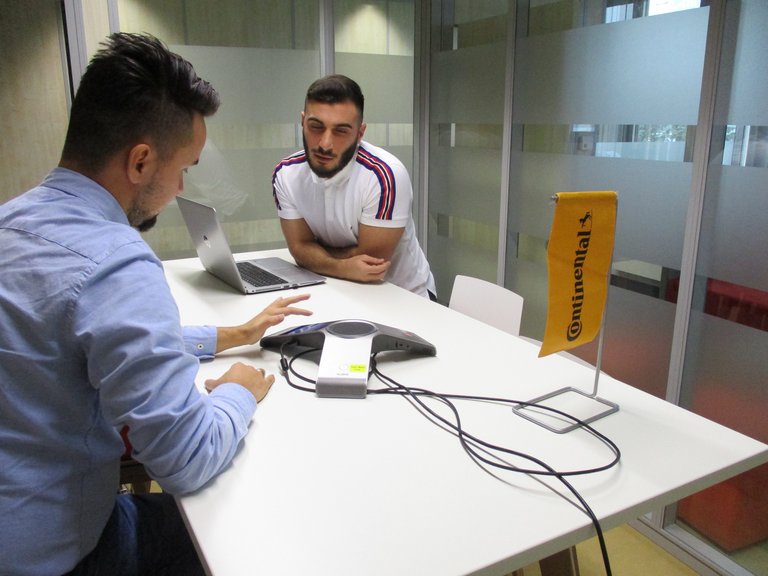 Efe Fatih Selvi
Functional Architect in the organization Driving Functions of the BU ADAS