How Japan Moved From my Head to my Heart
The internship at the Communication Department of Continental Automotive Corporation (CAC) in Yokohama gave me insights into the Japanese work environment and granted me the unique chance to gain more valuable knowledge in an international company. The duration may be too short to understand all the processes and to learn the language properly, but sufficient to obtain significant cultural experiences and to develop my skills.

When I started my internship at Continental for Corporate Brand Communication in 2015, I would have never imagined working one day for Continental in Japan. Now, three years later and after interesting and informative stops as a working student at Corporate Brand Communication and Media Relations, Continental enabled me to acquire work experience abroad. Japan as the third world's largest economy has been attracting me already for a long time. The Land of the Rising Sun is recognized as the home of the largest automotive manufacturer group – globally. Therefore, a perfect opportunity for me as a Master student in Communication Management to get to know new external and internal stakeholders as well as different ways of stakeholder management within the automotive industry. So far, Japan only had existed in my mind and I didn't have any emotional affinity for this country. My first days in Tokyo and Yokohama made me feel, as if I would transform into another world, as if I would dissolve into time and space. Getting along in Japan, meant all senses would be used intensively. These initial difficulties were solved very quickly though – particularly, by getting working routine and experience on-site.

Right at the beginning of the internship in February, I was lucky to join the annual Starting Convention's project team. The team integrated me very quickly into the project details and thereby the entry felt definitely easier. Besides, the Starting Convention was the perfect event to get to know all the colleagues, many other Japanese locations and receiving a first impression of CAC. Almost 900 colleagues from 13 Japanese locations participated at the Starting Convention and provided their input for the One Continental Challenge – a picture created live on-site by a German design team. A great idea to capture employees concerns, wishes, visions and thoughts regarding Continental's future.

The second highlight was the JSAE Automotive Engineering Exposition (AEE) 2018 in May. My task at the AEE was to report on-site for our internal and external communication channels. It was a pleasure participating and experiencing the great atmosphere at our fair booth. Another major project was the improvement of internal communication for the employees in Japan. During this time I learned to grant as much employees as possible a voice and to listen to them precisely. Focusing on all internal stakeholders and being interested in their opinions, is reflecting approaches of modern stakeholder management. We found new but also traditional ways to get in touch with stakeholders, such as open-round discussion tables, individual interviews or surveys. Also the new work style in Yokohama is enhancing the employees to think out of the box and to network with their colleagues. Especially, the open space concept with the inviting collaboration cafés contributes to an open-minded work atmosphere and is ideal for breaking the ice between colleagues from different departments. It helps me also to network with the colleagues from other departments and to have short breaks during the working hours. Furthermore, there are plenty activities offered during and outside the working hours such as sports events, J.Drive events, Hirukatsu, Hanami-night in order to facilitate getting in touch with colleagues and enhancing the team spirit in many ways.

Living in Japan is unique! The country provides you a wide selection of everything. For example, if you like skiing, you can visit Japans northernmost island Hokkaido. At the same time you can have 25-30 degrees while discovering Okinawa in the south. What I really recommend is to hike in Japan. The landscape in this country is just gorgeous. Moreover, I have never seen so many restaurants in one spot as I did in Japan. Yet, I have to admit: there are numerous fine restaurants offering a wide variety of good food. I've been asked countless times in Germany: "What will you have for breakfast? They don't have any bread." Just another untruth. Already in my neighborhood there are so many different and modern bakers, that I can't even decide what to have for breakfast. The most impressive about Japan is the politeness and the natural cordiality combined with a matchless discipline. It doesn't matter in which situation you are, the Japanese people are always ready to help and find a solution. Not to find a solution is no option in Japan. I will always remember the Japanese kindness and all the wonderful people I met during my stay there. On this point I want to thank again all the colleagues, who made my dream come true.
In June, it is already time to say goodbye – but it will for sure be more like a "See you soon!"rather than a final "Goodbye!", because Japan definitely moved from my head to my heart!
This article was written by our employee.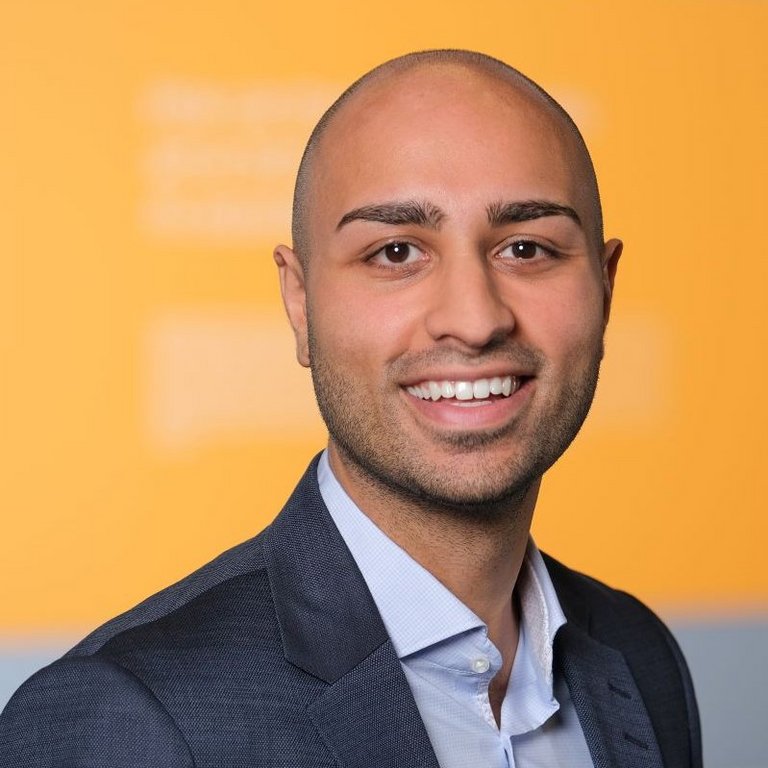 Ali Parvanta
Manager Media Relations, Innovationen & Technologien