"Let's Cook" – The Passion to Make a Change
My name is Roger Bunzel, I am 45 years old and I am working at CTRS (ContiTech Railway Solution) as Quality Manager. I started working at ContiTech as a stoker in 1998. I then worked my way through different positions in the Group, have been a quality inspector at CTRS for six years and joined QA (quality assurance) at the beginning of 2017, when the QA function was created.
When I first heard about Let's Cook!, I thought: 'What a great project.' It sounded interesting and exciting, so I applied for it. And now, here I am. Let's Cook! is a great opportunity for us to think outside the box. Just to think free of guidelines and processes, and simply to break new ground. In my application I had to clarify myself as a hipster, hacker or as a hustler. I see myself as a "hipster" because I have always been able to think creatively and differently. And I always reinvented myself well, as you can also tell from my life course. Since 2003, for example, I have been self-employed creating ecological maintenance concepts for golf courses. It's more of an expensive hobby, but Let's Cook! showed me how to do things better and certainly I would do many things differently today.
Let's Cook! really taught me how to live the change: You go into the project saying that you are a creative person. But to really grasp your idea, sorting it and then implementing it in a structured way is a big challenge. For this process the tools and workshops from Business Development have been incredibly helpful as well as the support at BU and Division level.
There are so many new approaches. I learn every day. In our 'investor pitch' in front of the top management, we presented our idea of a new business model which is outside our everyday business and new ground for all of us. In the spirit of Let's Cook!, we are developing a smart digital solution which helps our aiming customers and gives them considerable benefits. Of course, I can't mention details, but we did a lot of market research and realized that our industry is facing many challenges.
The idea originated via Skype during one of our virtual brainstorming sessions. In total we had about 30 ideas. Our sparring partners, who know the needs and requirements of the market, were of great support. They challenged, advised and helped us to pinpoint and continuously improve the idea. Since February, we have been working together and we picked up speed fast: After two days, we had our first ground paper draft and the complete business model. The rest was and is basically fine tuning and troubleshooting. This ongoing process involves a lot of details, which we are taking into account through discussions with our partners. 'Agile Working' is mentioned everywhere, but we are really doing it.
My team is very international. We are from Germany, Brazil and Mexico and all I can say is: It's amazing! We are all so different- Annabel is incredibly structured and organized, Aldo is incredibly challenging and asks exactly the right question at the right time, whereas Arthur and I are the ones with the crazy thoughts and ideas. Still, we are a fantastic team, because we respect each other, treat each other very considerately and complement each other perfectly. Even though we are so different, we often have the same thoughts. We are not simply creating a new process or a new product, but a completely new business. And I think this is one of our biggest challenges.
Our aim is to develop what lies outside of our core business. So far, hardly anyone has taken the path we have chosen. We break new ground every day. Sometimes we fall, but then we get up, shake for a moment, learn from it and go on. This is part of the innovation process.
In the end I would like to emphasize that Let's Cook! means for me the passion to change! The personal development I've taken during the last few months is immense. I have learned more than in the last 20 years combined, extended my network within Continental and got to know great people.
This article was written by our employee.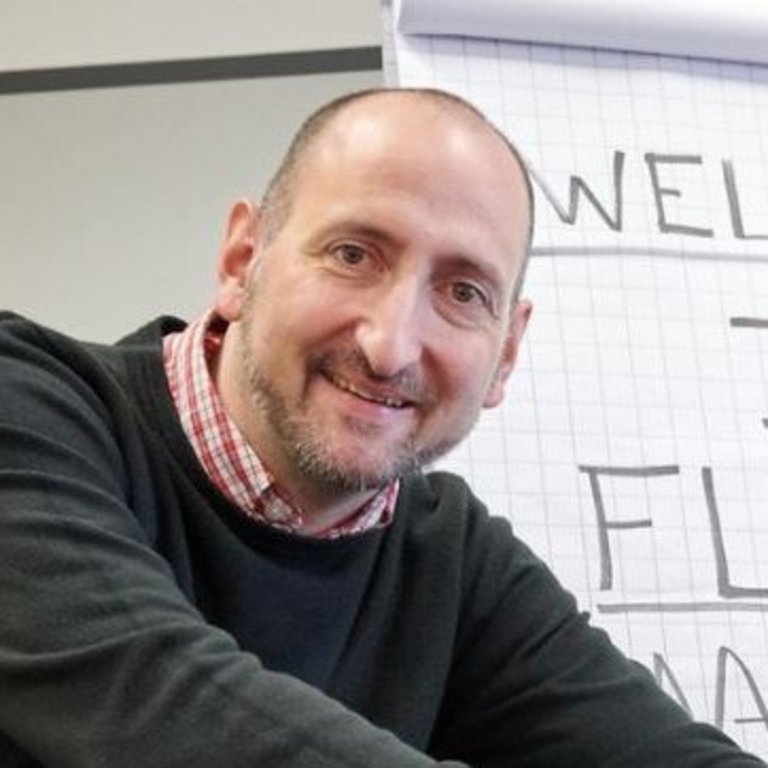 Roger Bunzel
Quality Manager