Press Release
October 05, 2021
Continental Technology has Shaped the Construction Industry for 150 Years
Hoses, conveyor belts and drive belts are important aids on construction sites
Continental has been supporting the construction industry with tailor-made solutions for decades and is involved in major projects around the world
Smart solutions make processes and machines more efficient, safer and more sustainable
Hanover, Germany, October 5, 2021. 150 years of Continental – this is above all a success story of continuous transformation and innovation. The construction industry is one of many sectors for which the technology company has consistently developed pioneering products and solutions involving rubber and plastic – now supplemented by smart sensor technology and electronics. The technology company sees rubber as a platform for ever more sophisticated solutions and products specially tailored to individual sectors. Continental engineers have for decades been working successfully on making processes, machines and vehicles in the construction and other industries more productive, sustainable and safer.
No Infrastructure for Mobility Without the Construction Industry
Whether in building or civil engineering – construction is booming. According to current forecasts from consultancy firm Deloitte, the value of construction activities will increase from just under €10 trillion in 2020 to around €13.6 trillion in 2030. Megatrends such as digitalization, population growth, urbanization and climate change are the driving forces in the industry. Continental has always seen the construction sector as an important foundation for mobility: "Without the construction industry, the infrastructure would be lacking in our day-to-day lives. It's no coincidence that we're talking about construction sites as the germ cell of future mobility. Roads, bridges, tunnels and buildings need to be built, rails laid, and roads for forestry and agriculture have to be developed. And it all has to be done as efficiently and sustainably as possible," says Mario Branco, who is responsible for the Business Development for Off-Highway Applications business unit at Continental.
Construction machinery and equipment deliver peak performance on a daily basis – in a challenging environment. Dust, mud and dirt are present on almost every construction site. "We've been supplying tailor-made components for construction machinery and tools for decades, now supplemented by smart, connected solutions. As an automotive supplier, Continental has extensive experience in developing new vehicle solutions. We also utilize this expertise for the construction industry, as well as our unique and extremely broad product portfolio. And we're not letting up. We're looking to the future, are already thinking about what the construction site will be like in 2030 and are continuously developing our approaches and ideas for the construction industry."
Rubber Was and Remains a Future Material
In 1871, it was almost impossible to predict that the Continental-Caoutchouc und Gutta-Percha Compagnie would become a world-leading technology company. The founders – nine investors and manufacturers from Hanover – boldly put their faith in a brand-new material: rubber. Their start-up mentality was rewarded. In addition to household products, balls and solid rubber tires for horse carriages, the company soon tapped into new application fields for rubber, for instance with surgical and technical items. Hoses also quickly became a sales hit, and Continental converted its hose production, which started up in 1873, to specialize in technical hoses. The first conveyor belts were delivered in 1898 and the technology company has been manufacturing drive belts since 1909 at the latest. Vibration dampers made from rubber were added to the portfolio shortly afterward. There was also one product, which does not sound particularly high-tech, but that made the tough daily work of many construction work a little more comfortable: soft-rubber knee guards.
Around 1900, more than just the pictures started to move. Mechanization and motorization transformed entire economic sectors and the daily lives of many people; acceleration and mobility were the buzzwords of the day. Continental engineers' innovative ideas for hoses, pipes, straps, vibration dampers and conveyor belts found grateful customers – not only, but also in the construction sector. Without Continental, many centennial projects would have been impossible. The company's rubber products were essential to many developments in tools and machinery. Pneumatic hammers, for example, became conceivable only with the availability of suitable compressed air hoses. Special-purpose hoses for pneumatic or hydraulic tools and machines made an important contribution to improving industrial safety and efficiency in construction.
Continental Helps With Globally Recognized Flagship Projects
Looking back, the 1950s was in particular a decade of significant developments. With its new products, Continental was instrumental in the reconstruction after World War II – for instance with its Monopol water hose, cement gun hoses, water-suction and pressure hoses. Moreover, air and air drill hoses, Conti Cord compressed air tool hoses and conveyor belts for transporting earth and rocks were soon in demand for major projects around the world.
One of these projects was the relocation of two rock-cut temples at Abu Simbel from 1963 to 1968. These ancient Egyptian masterpieces, which are on the UNESCO world heritage site list, were under threat of being submerged through the creation of the Nile reservoir at the Aswan dam. However, the temples were sawn into 1,036 blocks; heavy transporters then brought the individual blocks to a plateau above the Nile. Here, they were faithfully reassembled. Connection technology from Continental made the individual heavy transporters into true super transporters at the time. Furthermore, couplings and hoses made by the technology company supplied the external vehicle components with oil. Incidentally, connection technology from Continental has often been involved in moving incredible things: submarines, a complete church, or a 14,350-ton oil and gas drilling platform.
The construction of the new Elbe Tunnel in Hamburg between 1968 and 1974 was equally epic. Without compression seals from Continental, the water volumes at the construction site would have been uncontrollable. Just over 30 years later, during the construction of Container Terminal 4 (CT IV) in Bremerhaven, large quantities of materials such as sand, concrete and steel had to be transported. On a two-kilometer aquatic construction site, the longest in the world at the time, gigantic floating hose lines from Continental flushed the sand out of ships.
Special-purpose hoses were also needed when construction of one of the most technically complex bridges in the US began at the Hoover dam in 2004. The construction material for this superlative concrete arch bridge flowed through concrete hoses from Continental. Stationary pumps on two distribution booms and auto pumps generated the necessary pressure. Since 2010, the Hoover Dam Bypass Bridge has replaced the old, often congested road above the dam. However, drivers here need a head for heights: They cross the bridge 270 m above the Colorado River, parallel to the dam wall.
In addition to connection technology, seals and hoses, Continental conveyor belts are also in demand worldwide. Recently, they played a central role in a major project in Tokyo. The conurbation surrounding the Japanese capital counts as an area at risk from diluvial rainfalls, high-water and flooding. The city authorities have therefore commissioned the construction of an underground collecting basin to better protect people and infrastructure. A Sicon pocket conveyor belt helped keep noise and dust levels to a minimum for residents. Instead of hundreds of dump trucks, the pocket conveyor belt moved the rubble safely away from the construction site with low emissions.
Digitalization – a Benefit for the Construction Site
For Continental, rubber and plastic remain timelessly crucial materials. Today, sensors are turning conventional belts, hoses, air springs and seals into smart components. "Connected and intelligent construction vehicles and machinery are seen as fundamental components for fast, safe and, above all, efficient processes. We know the trends and are driving development forward," says Branco.
Service remains key in the conveyor belt business. For remote and status monitoring, Continental sensors track every movement of the conveyor belt and inspect the surfaces and intactness of the steel cords in real time.
Air spring systems in many excavators and construction machines are also equipped with sensors that continuously supply data on the operating state in real time. The air spring now provides precise and reliable information on pressure, temperature and height. This makes operations and work processes simpler and more efficient – especially in terms of control and monitoring.
Autonomous Construction Machinery is the Goal
Continental develops technologies across the Group to allow drivers and fleet managers, building contractors and the operators of construction sites, stone, sand and gravel quarries to measurably increase their productivity. Predictive maintenance concepts enhance operational dependability and reduce idle times. Drivers and fleet managers receive guidance through the wealth of digital information available in the modern cockpit. The technology company is advancing full automation with advanced driver assistance systems and environmental monitoring solutions. The goal is fully autonomously operating and driving construction machinery. "With our expertise gathered in completely different fields over 150 years, we are an excellent partner for many manufacturers of construction machinery and commercial vehicles. We are equally familiar with tires and air springs, sensors and electronics, software and connectivity solutions, fleet management solutions and the digital cockpit," says Branco. "This allows us to create holistic and pioneering solutions that enable efficient processes, a safe working environment and effective machine handling on the construction site – now, for our Vision 2030 and probably also over the next 150 years."
Contact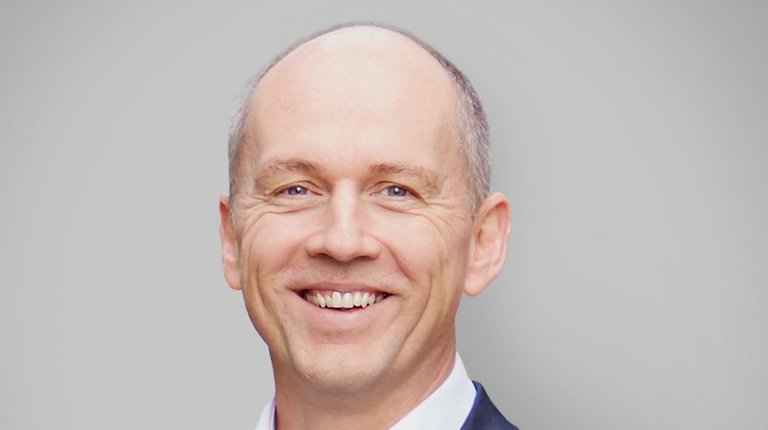 Wolfgang Reinert
Head of External Communications