From Hoof Buffers to High-performance Computers: 150 Years of Continental – 150 Years of Transformation
Continental is celebrating its 150th birthday on October 8, 2021
Diversity, openness and innovative strength are the driving forces behind being one of the world's leading mobility suppliers
CEO Nikolai Setzer: "Our heart has been beating for mobility for 150 years, and for 150 years we have decisively influenced and further advanced mobility worldwide. Shaping the transformation has made us strong. It will also make us strong for the next 150 years"
Dr. Ariane Reinhart, Continental's board member for HR: "Responsibility and openness determine our actions. Our values such as "Trust" and "Passion To Win" underpin our corporate culture. This culture is the basis for our creativity and innovative capacity"
The anniversary publication by company historian Prof. Paul Erker and Continental archivist Dr. Nils Fehlhaber is now available in bookstores
Hanover, October 8, 2021. Continental is 150 years old today, making it one of the oldest companies in Germany. Since it was founded in 1871, Continental has developed into one of the world's leading technology companies. "For 150 years, we have played a decisive role in shaping and advancing mobility worldwide," said Nikolai Setzer, CEO of Continental. "Our entire history has been marked by many challenges but – crucially – with plenty of success and sustainable growth, too. This has given us experience and kept us fresh and agile in our thinking. We are proud of our 150-year history and can look ahead with optimism and confidence because we have shown that we can transform. That's the driving force behind our success."
"Continental has reinvented itself time and time again. We have also actively navigated difficult periods through our strength and creativity, viewing change as a challenge that opens up new possibilities," added Dr. Ariane Reinhart, board member for HR and Sustainability. "Responsibility and openness determine our actions. Our values such as "Trust" and "Passion To Win" underpin our corporate culture. This culture is the basis for our creativity and innovative capacity. And we embrace diversity. This is what our technological portfolio and our workforce stand for." Today, around 193,000 people work for Continental at more than 560 locations around the world. "On our 150th anniversary, we are more international and diverse than ever before. And just like our trailblazing technological developments, we are also setting a standard here that extends beyond our industry," said Reinhart.
The anniversary publication "150 Years of Continental," which is available in bookstores from October 8, 2021, also illustrates the decisive role that cultural openness has played in the strategic development of the company over the decades. The authors, historian Prof. Paul Erker and Continental archivist Dr. Nils Fehlhaber, describe how numerous international and traditional companies were successfully integrated.
From hoof buffers to high-performance computers for connected mobility
In its early days, Continental produced parts made of soft rubber, such as hoof buffers for horses. From the outset, the strategic focus has always been on diversity and innovation. Shortly after its foundation, the company manufactured more than 60,000 items – from the initial hoof guard and hard rubber parts for various applications to rubberized fabrics for airplanes, airships and hot air balloons. Early on, Continental brought numerous innovations to the market, such as pneumatic tires for bicycles in 1892 and tread tires for cars in 1904. As a result, Continental has become known worldwide in the past century. "Today, we are one of the world's key suppliers for mobility," said Setzer. "With the experience we have gained over 150 years and our expertise across the company, we will continue to set the technological benchmark and play a leading role in shaping the transformation in the automotive industry."
Investments in future technologies
Continental invests heavily in new technologies, employing around 17,000 software and IT specialists worldwide and operating its own software academy. "Software is the key technology of future mobility concepts based on automated and autonomous driving," said Setzer. "At the same time, we rely on hardware and develop high-performance computers that are at the heart of modern vehicles." With the GreenConcept, Continental also presented a tire for smart, sustainable vehicles at this year's IAA MOBILITY based primarily on renewable, recycled materials with transparent supply chains. Sustainability is also a key driver of innovation in the highly industrial ContiTech business segment. At IAA 2021, for example, new surface solutions as well as innovative sustainable materials and technologies were presented in AMBIENC3, a converted VW T2 Bus.
"Over the years, we have always focused our core technologies and further developed them in a targeted manner and adapted them to new applications," said Setzer, describing the concept behind the company's success. "Shaping the transformation has made us strong. It will also make us strong for the next 150 years."
Continental is demonstrating its ability to innovate as well as its global leadership, not only in terms of technology but also with respect to sustainability. "Sustainable and responsible management is part of Continental's DNA. It has been an integral part of the company's strategy and development for many years – and we still benefit from this today," explained Reinhart. "Our goal is to be the most advanced tire company in terms of environmental and social responsibility by 2030 – along the entire value chain. We are already setting the benchmark." Continental will be a sustainable company by 2050 at the latest. "A company that is one hundred percent carbon neutral, a company that enables emission-free mobility and industry, a company that embraces the circular economy, and a company that is based on fully responsible value chains," said Reinhart, reaffirming the company's sustainability goals.
Optimistic outlook
With its realigned strategy, Continental is focusing consistently and even more intensively on existing growth areas and future technologies in order to expand faster than the market. "Today, Continental is one of the world's most important pioneers of modern and sustainable mobility concepts in large-scale production. Our future strategy is geared toward consolidating and expanding this position. To this end, we will focus on safe, connected and convenient mobility. This future hinges on certain technologies, and hardly anyone has as much experience in this area as we do," said Setzer, who is highly optimistic about the future, highlighting the positive mood at the anniversary celebration. "Our success in the past is the foundation for our success in the future. The main driving force behind this is passion. For 150 years, our heart has been beating for mobility – and it will continue to do so for the next 150 years."
Please note: Due to the coronavirus pandemic, there will not be a traditional anniversary celebration. Continental is instead planning an event in the summer of 2022, when hopefully the pandemic situation will allow it. Continental will provide further information closer to the event.
Contact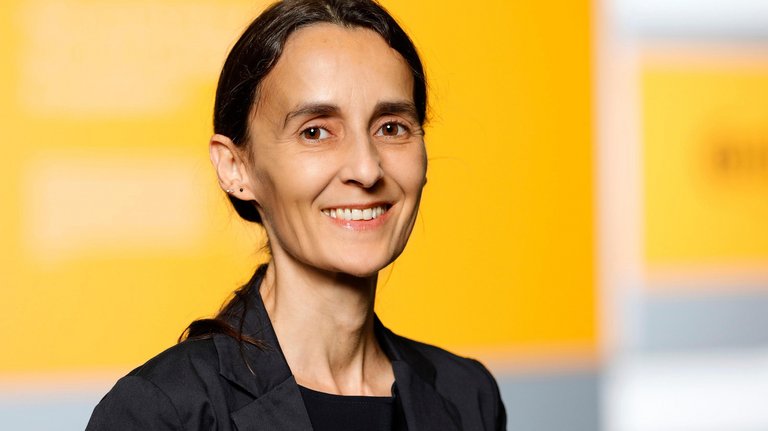 Nicole Göttlicher
Spokeswoman, HR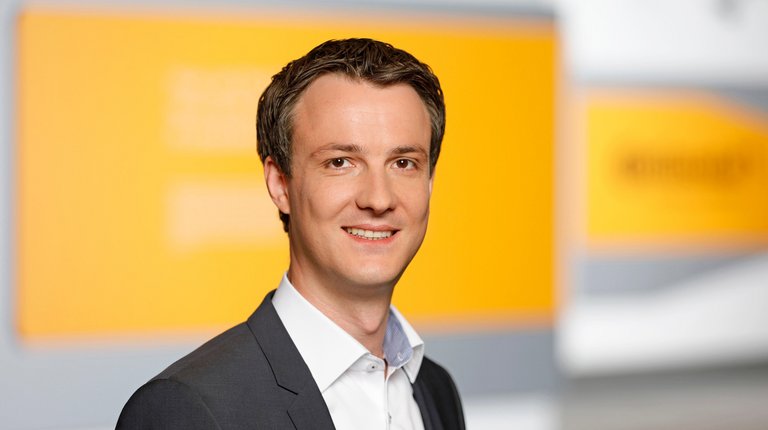 Vincent Charles
Head of Media Relations