Press Release
July 07, 2014
The TruckYa! app from VDO: For truckers, it makes finding a place to park a lot easier – and it's digital
Smartphone app is a response to the scarcity of parking spaces in rest areas – and improves the quality of rest periods
Users comprise a virtual community, the most important element of TruckYa!
Software to be available this year in eight European countries
Villingen-Schwenningen, July 7, 2014. There is strength in numbers: thanks to a new software tool, truckers are no longer left to fend for themselves when looking for a place to park. TruckYa!, the revolutionary smartphone app from VDO, a trademark of Continental AG, pools the knowledge of a virtual trucker community and displays the capacity of highway rest areas in real time. The users themselves are the most important element in this information network. By sharing their information about available space via smartphone, the members of the trucker community progressively make the system better and more reliable – a highly effective response to the scarcity of parking space in Europe's rest areas.
The challenge of finding a place to park
In Germany's rest areas alone, there is currently a shortage of 14,000 spaces for trucks. But for truckers time-consuming searches for a place to rest are simply out of the question. That's because the law puts strict limits on the driving time between breaks. The consequences of this dilemma are devastating. To avoid exceeding their maximum daily time at the wheel, drivers often park their trucks in insecure commercial zones or create hazardous situations by parking illegally in overcrowded rest areas.
Drawing from its portfolio of intelligent traffic systems, VDO has developed a solution to this problem and developed it to maturity. Called TruckYa!, it allows truckers to plan their breaks in an optimum manner and enjoy them in a safe, relaxed manner. "This app from VDO will not by any means eliminate the shortage of parking spaces on Europe's roads, but it gives truckers a powerful tool for dealing with this difficult situation," says Dr. Michael Ruf, Head of Commercial Vehicles & Aftermarket at Continental. "It allows them to find safe places for their breaks in good time."
Moreover, the remaining driving time can be displayed on a smartphone. For this drivers need the digital tachograph DTCO 2.0 or above, an activated VDO Counter, which calculates driving times and idle times, and DTCO SmartLink. With the aid of these tools the TruckYa! map can show rest areas with free parking spaces that are within range within the permissible driving time. In this way drivers can make the best possible use of their driving times and find safe locations for their breaks.
Easy to use, fast and cost-efficient
TruckYa! can be installed in a jiffy and is ready to go right to work. The free app makes a smartphone into a powerful "brake-planning wizard": it gives the driver a signal when the next rest period is due and shows unoccupied parking spaces in the vicinity in real time. For this purpose it determines the truck's current position via GPS and displays the corresponding map segment with all the recorded rest areas. Color coding based on traffic signals shows the user whether a rest area has many free parking spaces, a few or none at all. If a rest area has not yet been registered in the system, the user can enter it directly via the app. Once the truck is safely parked, the system records it and queries the driver about the current capacity of the parking area. "This requires very little effort from users but brings big gains to the community," explains Ruf. "The answer to this one little question is the key to how the whole system works."
Better quality rest periods
The app shows at a glance the capacity of a rest area as well as the kind of facilities it offers. "With TruckYa! drivers no longer have to worry about finding a safe parking space in time," says Ruf. "Instead they can make their choices based on personal needs. The fear of not finding any other spot will no longer be a factor." Truckers can look forward to their breaks because they can be more choosy. That's because the system allows users to evaluate each place they visit.
The goal: availability throughout Europe
TruckYa! is currently available in Germany, Austria and Switzerland. In the course of the year it will be launched in five more European countries, Italy, Spain, France, the UK and the Netherlands, where it will revolutionize the search for parking places. The app will also work in foreign countries. It offers certain functions even without data roaming. When it has no connection to the internet it displays all available rest areas but without information on their current capacity. And more developments are sure to come. As Michael Ruf says, "The future of intelligent traffic systems has only just begun."
Contact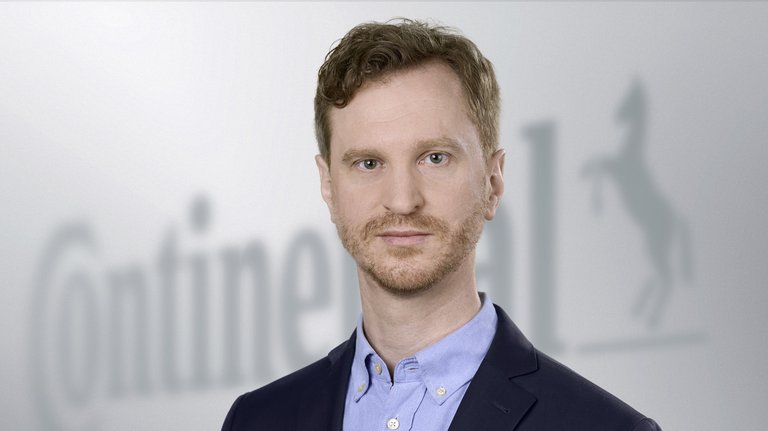 Oliver Heil
Media Spokesperson Smart Mobility