Press Release
July 07, 2014
A Dialogue without Words: Head-up Displays Find Their Way into Drivers' Field of Vision
Head-up displays (HUD) available in ever more vehicle models worldwide
Continental presents world premiere of augmented-reality head-up display
Ready for production in 2017
Objects can be marked directly in the driver's field of vision
Key technology for building trust in automated driving
Babenhausen, Germany, July 2014. Since it was launched on the market, the head-up display (HUD) has gone from being an innovation for luxury-class vehicles to a technology for the mass market. It is not least thanks to its visible usefulness and improved technology that vehicle manufacturers worldwide are increasingly using it in mid-range vehicles as well. As the supplier of the first color HUD in 2003, Continental has become one of the leading providers. The international automotive supplier is now unveiling the latest generation of HUDs in this strong growth market.
Equipped with augmented-reality technology, these HUDs can mark objects directly in the driver's field of vision for the first time. With this capability, the innovative HUD can have a major hand in gaining acceptance for automated driving. The augmented-reality head-up display (AR-HUD) can show the driver what vehicle sensors such as radars and cameras can see and what driving strategy the electronics have chosen as a result. The automotive supplier expects it to be ready for production in 2017.
"With the latest generation of head-up displays, we are positioning ourselves as a technology leader in a market that studies show has the potential to crack the billion mark as early as 2018," said Helmut Matschi, a member of Continental's Executive Board and head of the Interior division.
Worldwide, ten automotive manufacturers currently offer a head-up display as an option in a total of 19 vehicle models. Continental estimates the global volume of installed head-up displays to be around 1.5 million units for the current year. The automotive supplier expects this volume to more than triple by 2018. According to market observers, the HUD market has the potential to be worth billions by 2018.
Continental offers a complete range of head-up displays. In addition to windshield head-up displays, which produce an image on the windshield that appears to float above the hood, Continental will be starting the volume production of combiner head-up displays in 2015. These are intended for mid-range vehicles in particular. Instead of the specially adapted windshield, they use a small separate screen as a reflective surface. Continental expects the HUD market to split into two equal parts by 2018 – one for the windshield HUD and the other for the combiner HUD.
"As the supplier of the first-ever color head-up display in 2003, we are especially delighted to be presenting another world premiere in this important technological field," Matschi went on to say. "Thanks to augmented reality, head-up displays of the future will enable a dialogue without words between the vehicle and driver. This will increase safety on the roads and build trust in existing vehicle systems and new driving features such as automated driving."
Augmented reality – seeing is understanding
Continental has implemented an advanced pre-development version of this new technology for the first time in a demo vehicle. It reflects full-color graphics into the real road view in the driver's field of vision. The basis for this is "digital micromirror device" (DMD) technology, which is also used in digital cinema projects.
The AR-HUD can display information from driver assistance systems, such as lane departure warning and adaptive cruise control, in the driver's field of vision precisely and depending on the particular situation. For example, it can show drivers which vehicle their vehicle system has detected ahead. This instant visual confirmation provides important feedback that strengthens trust in existing vehicle systems.
The AR-HUD can help increase the acceptance of automated driving as well. For example, it can show the driver which vehicles, objects, and/or road markings have been detected and what driving strategy has been chosen as a result. An automated overtaking maneuver can be announced, for example, by highlighting the lane.
Contact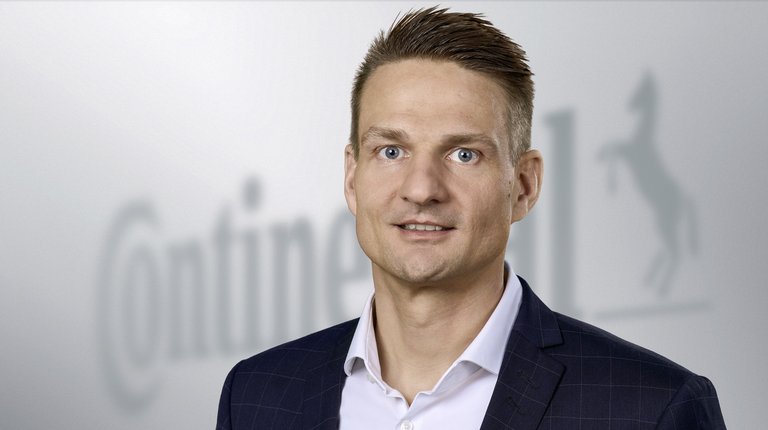 Sebastian Fillenberg
Head of Content, Media Spokesperson and Topic Manager Architecture and Networking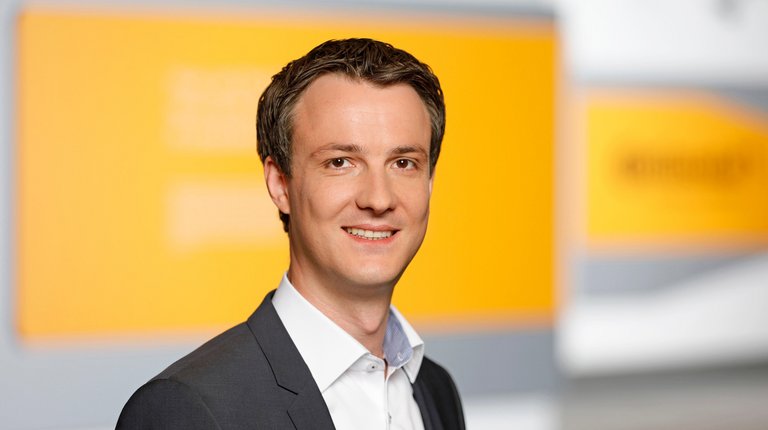 Vincent Charles
Head of Media Relations