Press Release
September 16, 2014
New addition to the VDO portfolio: Start-stop batteries
VDO can now supply the passenger vehicle aftermarket with EFB and AGM batteries for vehicles fitted with start-stop systems
Launch starts with nine different items to ensure the greatest possible coverage in the relevant sectors of the central European vehicle market
Frankfurt, 16th September 2014. In today's cars, electrical and electronic systems ensure enhanced safety and comfort and also reduce fuel consumption. Continental supplies countless sensors and actuators for electronic vehicle systems to the OEM sector as well as to the aftermarket through its VDO brand. However, these only function reliably if an adequate power supply can be guaranteed. Unfortunately, this is not always the case. Current statistics show that the starter battery continues to be one of the main causes of breakdowns. That is why Continental decided to extend VDO's product portfolio for the aftermarket with high-quality EFB (Enhanced Flooded Battery) and AGM (Absorbent Glass Mat) starter batteries for vehicles equipped with a start-stop system.
Demanding requirements for starter batteries
Start-stop systems are becoming increasingly popular in modern cars. They automatically stop the engine when the vehicle is at rest provided that all the necessary conditions are satisfied. The start-stop system places very high demands on the vehicle battery. The accumulators must be able to emit and absorb high currents over short periods. They must also possess a high level of cycle stability. These requirements can only be met by batteries with EFB or AGM technology.
Compared to conventional lead acid batteries, VDO's EFB batteries are technologically optimized. Thus, for example, the positive plates are equipped with a so-called mat glass insert. This is made from a fabric which retains the active material in the plate. This permits the low-resistance, rapid charging and discharging of the battery. Thanks to this technology, VDO's EFB batteries have twice the cycle stability of conventional starter batteries. They make it possible to start the engine reliably even at very low temperatures. At the same time, VDO's EFB batteries are less liable to acid stratification and have a longer service life. VDO's EFB batteries were specially developed for vehicles equipped with start-stop systems. They have a silver-colored housing and can also be installed as premium products in the majority of conventional vehicles. When used in this way, they excel through their excellent stability under load, reliability and long service life. The life expectancy of VDO's EFB batteries is two times longer than that of conventional lead acid batteries.
VDO AGM batteries are even more powerful than those equipped with EFB technology. This is due, in particular, to the special microglass fiber mats which are integrated between the lead plates and fix all the battery acid. Using AGM technology, the internal resistance in the battery is very low. This means that higher levels of energy can be absorbed or emitted in demanding situations. This capability can also be used for energy recovery (recuperation) during braking or during the engine's overrun phase. VDO's AGM batteries have up to three times the cycle stability and a significantly longer service life than conventional starter batteries. This technology also prevents acid stratification for optimal energy capacity. In addition, VDO's AGM batteries are leakproof and maintenance free irrespective of where they are installed in the vehicle. To make them easier to identify, they come in an elegant black housing.
Launch at Automechanika 2014
Continental will present the new VDO EFB and AGM starter batteries to industry professionals for the first time at Automechanika 2014. The batteries have proven their outstanding performance in extensive tests conducted by VDE Prüf- und Zertifizierungsinstitut GmbH. Continental provides a two-year warranty for the new VDO EFB and AGM batteries. With nine different items, the portfolio optimally covers the relevant sectors of the central European vehicle market. The VDO starter batteries are listed on TecDoc and can be ordered through specialist retailers.
Contact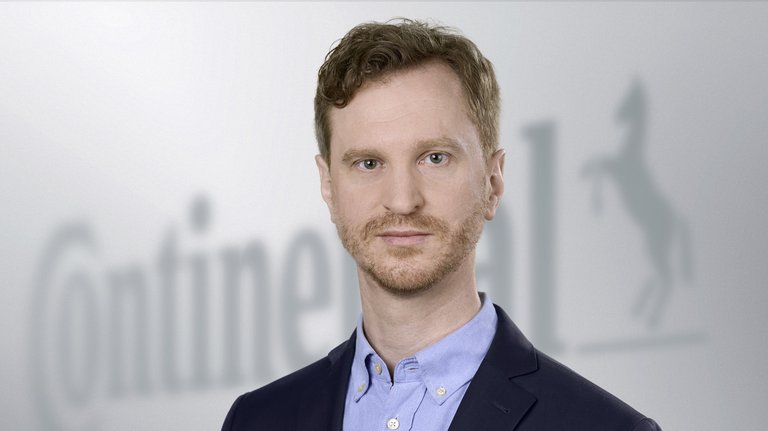 Oliver Heil
Media Spokesperson Smart Mobility