Press Release
September 16, 2014
VDO TPMS PRO: A device for all aspects of TPMS service
The practical, new VDO TPMS PRO service device can be used to read and trigger pre-programmed multi-application and OE TPMS sensors plus program multi-application sensors
Thanks to its extensive database, it is possible to read, trigger, and, if necessary, program almost any sensor
The TPMS PRO is manufactured by ATEQ. Continental is now a sales partner for ATEQ's TPMS diagnostic products in the European and Russian market
Frankfurt, 16th September 2014. Fall 2014 is due to usher in a number of changes in the field of tire servicing. The obligation to use Tire Pressure Monitoring Systems (TPMS) in the European Union will increase the complexity of tire mounting operations and tire changes. One of the reasons for this lies in the fact that sensors installed in vehicles equipped with direct measurement systems may vary enormously.
VDO TPMS PRO supports workshops during tire servicing
In order to simplify the task faced by vehicle workshops when handling TPM sensors, Continental is launching its new VDO TPMS PRO service device on the market. This practical unit uses wireless technology to read TPM sensors, irrespective of whether these sensors are the originally installed devices or have since been replaced. The sensor manufacturer is also unimportant. The VDO TPMS PRO is able to determine important sensor information such as tire pressure, temperature, battery status or sensor ID in a matter of moments. And, if necessary, the VDO TPMS PRO can do even more: The high-performance TPMS tool not only reads data but can also program or configure unprogrammed aftermarket sensors. This operation is unnecessary in the case of preprogrammed sensors such as the VDO REDI-Sensor and OE sensors.
VDO TPMS PRO also possesses an OBD II interface. This means that the device is able to teach "relearn" TPM sensors to the vehicle, read out any TPMS diagnostic trouble codes or display system-specific information. As a result, the VDO TPMS PRO is able to handle all service tasks involving TPM sensors.
The VDO TPMS PRO is equipped with a 4.3-inch color display. Operation of the device is intuitive thanks to its clearly-structured, multilingual menu and self-explanatory navigation buttons. Further, a barcode scanner permits easy data acquisition. If required, the acquired data can be assigned to a vehicle ID and stored. The data can be transferred to a PC via USB, Wifi or SD card. The VDO TPMS PRO is also optionally available as a PRINT version which comes equipped with a docking station and integrated infrared data printer.
ATEQ TPMS diagnostic products now in the VDO portfolio
As of 1.7.2014, Continental is a sales partner for ATEQ's TPMS diagnostic products. With immediate effect, the VDO portfolio now also contains the products TPMS Pro, TPMS Pro Print and TPMS Basic. This collaboration also covers accessories and software updates.
Comprehensive support for TPMS service activities
Alongside the VDO TPMS PRO, Continental has also included the VDO ContiSys TPMS Activator Tool in its portfolio. This compact, practical device is particularly suitable for sensors that are installed in older vehicle models and require a separate activation process. With these two new TPMS tools, Continental has rounded out its comprehensive support for successful tire servicing. In addition to the above-mentioned preprogrammed VDO REDI multi-application sensor, VDO's portfolio also includes original replacement sensors and diagnostic units, special tools and training courses from the Continental Training Center for the qualification of workshop personnel.
Contact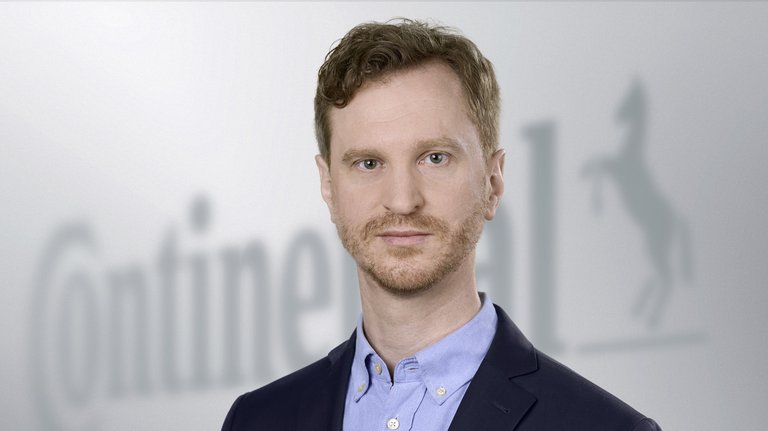 Oliver Heil
Media Spokesperson Smart Mobility