Press Release
October 17, 2014
METS: VDO supplies intelligent instrumentation for yachts and motor boats of every size and category
VDO is devoting even more of its expertise in instrumentation to the marine sector
Viewline and OceanLink provide OEM quality and individuality
The new AcquaLink line, which will be presented for the first time at this year's METS, combines performance and outstanding design
Rüthi/Switzerland, 17 October 2014. VDO is boosting its activities in the field of marine instrumentation. With an extended selection of top-class instruments for engine monitoring and navigation, this Continental brand combines certified OEM quality with timeless design. At METS (18th to 20th November 2014), VDO will be presenting its new AcquaLink line of instruments for the first time and setting new standards for on-board marine instrumentation.
VDO stands for optimally reliable, forward-looking instrumentation platforms. As a developer of premium technologies, VDO offers an extensive range of special products for system integration. Products that boat builders can also rely on. The versatile devices for engine monitoring, vessel monitoring and navigation can not only be harmonized with the individual interior design of each and every vessel but also meet the most exacting technical requirements. VDO's products are the interface to the vessel and support the crew by making key data available clearly and intelligibly.
Viewline Versatile modular concept
Thanks to the modular design of its Viewline range of instrumentation, VDO is able to offer more flexible installation and design options, as well as space-saving combined devices in three housing sizes for smaller motor boats and yachts. The system is also suitable for use with outboard engines. Designed as a plug-and-play solution and suitable for both panel and flush mounting, Viewline offers outstanding flexibility during installation. Once activated, the instruments excel through their exceptional precision, ease of use and reliable technologies.
OceanLink: Plug and play solution with serial data connection
With OceanLink, VDO offers the perfect instrumentation solution for leisure power boats. The OceanLink Master automatically outputs the most important data on a generously sized digital display, while the various satellite-based instruments can display up to 20 different values – from oil pressure or fuel level through to exhaust gas temperature. Alongside a CAN interface with the SAE J1939 or NMEA 2000 data protocol, OceanLink also possesses several inputs for analog and digital sensors. The innovative serial data connection (EasyLink) makes extensive, complex cabling unnecessary. And: With OceanLink, VDO is once again setting new standards in the field of versatile equipment. The instruments can be integrated without difficulty in customer-specific panel solutions.
AcquaLink: Comprehensive high-tech solution with an elegant design
At METS, VDO is due to present AcquaLink, a revolutionary range of premium instruments for yachts and motorsailer. This new VDO solution excels as much for the comprehensive navigation and vessel information it provides as for its elegant design. The heart of the system is the TFT display which can be read clearly and easily even in sunlight and, as of a size of 7", provides touchscreen functionality. AcquaLink products are manufactured from top-quality materials. For example, all the instruments are equipped with a lens made from coated mineral glass. "With AcquaLink, VDO has rounded off its portfolio of marine instrumentation equipment with a unique high-tech solution set the baseline for future oriented systems integration on boats" says Martin Ebneter, Head of R&D, Marine Powersports Accessories. "Together with our existing lines, we now offer optimized solutions for yachts and motor boats of all sizes and categories. We are delighted to be able to present these solutions at this year's METS."
Contact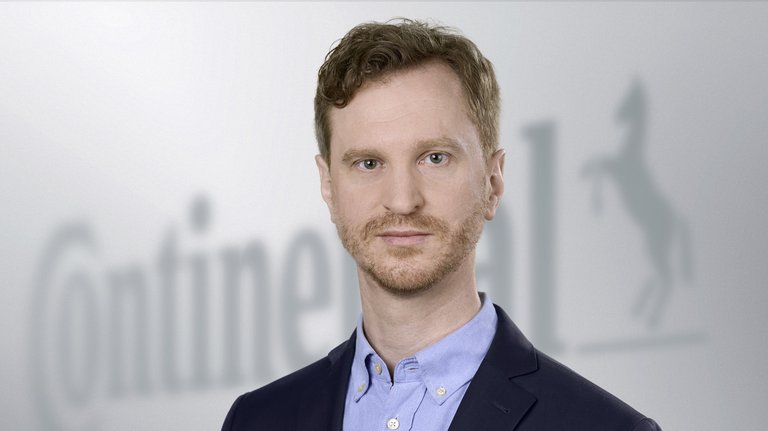 Oliver Heil
Media Spokesperson Smart Mobility