Press Release
September 11, 2015
Continental Road Database: Automatic Recording and Processing of Highly Accurate Route Data
Road Database helps advanced driver assistance systems operate more conveniently and efficiently and with improved predictive capabilities. This is an important step towards fully automated driving.
With Road Database, route information can be generated, made available, and updated more quickly and more economically.
Road Database vehicles use built-in sensors to record data on road geometry and road furniture, which is then wirelessly transmitted to a secure backend.
Using data provided under a pseudonym by numerous vehicles, the backend generates highly accurate road data that can then be made available to all participating vehicles.
Frankfurt, September 11, 2015. Continental Intelligent Transportation Systems (ITS) presents Road Database, an innovative solution that can supply highly accurate route information to advanced driver assistance systems. The basic idea behind Road Database is for information to be taken from vehicle hardware sensors, and used to generate a machine-readable representation of the road. Depending on the purpose for which it is required, the system is designed either to complement conventional digital street maps or to offer an alternative.
"The data provided by the Continental Road Database enables assistance systems to run more conveniently and reliably with better predictive capabilities," explains Helmut Matschi, member of the Continental Executive Board. "The more vehicles and manufactures that use the system, the more accurate and up to date the information provided. The result is a classic win-win situation for everyone involved. The Continental Road Database is also an important milestone on the path to fully automated driving."
Advanced driver assistance systems currently available on the market, such as dynamic eHorizon developed by Continental, require highly accurate information about the roads being driven on. In some cases, they include much more detailed attributes than just road geometry and lane guidance information – for example, variable speed limits, mobile construction sites, and slope data. This data helps to improve the driver assistance systems or optimize the engine output. However, it is for highly or fully automated driving that such road information becomes indispensable.
The existing method of producing highly accurate maps based solely on surveys and data entry by professional cartographers is laborious, expensive, and time-consuming. As Helmut Matschi, member of the Continental Executive Board explains: "There is one essential problem with the maps that are currently available, and that arises from the road information not being sufficiently up to date. With the Road Database, we have developed a solution that allows highly accurate road data to be generated more cheaply and quickly and made available to the vehicles."
The Road Database solution developed by Continental exploits the fact that the sensors already found in modern vehicles (cameras, radar and, to an increasing degree, lidar) are continuously recording a vast amount of the information required. The road data is first processed to extract features of the road in the Road Database format. The in-vehicle Road Database software then compares this data against any information that may already be stored in the vehicle for the same piece of road. The newly identified differences are then anonymously and securely transmitted to the backend operated by Continental. The data volumes that are generated are comparatively small.
The backend system of the Road Database can receive information from a large number of vehicles and, in a second processing stage, consolidate this data in the cloud and make it more accurate. During this process, the server indexes all information, whether road geometry or "furniture" (road signs, traffic lights, etc.), according to its reliability. If, for example, several vehicles confirm modified lane guidance or a new road sign, recognition errors can be quickly ruled out. Data is shared using a secure method using pseudonyms. The highly accurate route information obtained can then be fed back wirelessly to the vehicles connected to the system. The data can then be used locally by the advanced driver assistance systems and as a basis for further refinement and updates using the on-board sensors. Classical navigation functions such as street names or points of interest (POI) are not the focus of this concept.
Contact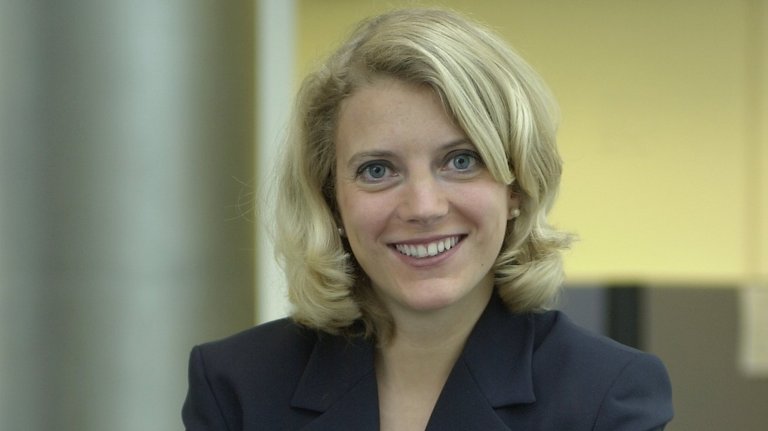 Eva Appold
Global Head of Marketing & Communications Software and Central Technologies / CTO Organization