Press Release
November 26, 2015
The Search is Over: Continental Develops Parking App for Singapore
Park&Go @SG App shows drivers currently available parking spaces, offers navigation and further services for drivers in Singapore
Minimize search times for parking spaces and traffic jams: Park&Go @SG offers solutions to optimize urban mobility
Continental also launches Backend Platform in Singapore – for Park&Go @SG and further connected services for Intelligent Transportation Systems of the future
Singapore, November 26, 2015. A stressed and searching gaze, repeatedly traversing the same streets - in short, the symptoms of the seemingly endless search for a parking space: For motorists in cities or megacities they belong to the perils of everyday life. To minimize this wasted time for motorists in Singapore the international automotive supplier and technology company Continental has today introduced Park&Go @SG, a smartphone app that helps drivers in Singapore to efficiently search for currently available parking spaces. For this purpose the app uses data on parking occupancy of large retail-, commercial- and government- buildings and car parks of the Housing & Development Board (HDB) in Singapore. The app includes a digital map and a navigation system allowing drivers to navigate to available parking spaces. The app also provides forecasts regarding the availability of parking spaces and a text-service informing the driver on arrival about the price of the selected parking space. With these functions the app offers an important approach to minimize traffic density resulting from drivers looking for parking spaces. The app is being developed together with the Singaporean government organization A * STAR Institute for Infocomm Research (I²R) and a research organization of the technical University Munich in Singapore (TUM CREATE). Drivers can download the app for free for android smart phones.
A version for iOS is planned for the coming months. In line with Park&Go @SG, Continental also announced the launch of the Continental Backend Platform, the backbone of the mobile app. The backend application ecosystem was developed by Continental's Interior Division to serve the company's overall backend requirements for the "Connected Car", as well as generic requirements for other connected applications.
Lo Kien Foh, Managing Director of Continental Automotive Singapore Pte Ltd, said: "Along with the Smart Nation Initiatives in Singapore the introduction of the Park&Go @SG App and the Continental backend platform is an important step to make Singaporean traffic smarter, more efficient and more comfortable."
Ralf Lenninger, Head of Strategy, Innovation and Systems Development at Continental's Interior division, adds: "With Park&Go @SG, we have developed a solution for one of the major problems faced by urban drivers as well as a contribution to make city traffic more efficient. This path to use digital technology to establish Intelligent Transportation Systems is designed as a blue print for other megacities around the globe."
Using the Park&Go @SG app lets drivers find available parking spaces in commercial and residential areas, where normally traffic congestion prevails and only limited parking spaces are available. "With Park&Go @SG drivers can effectively plan their journey in advance, minimize their frustration in finding a parking space. In addition, the app helps reduce traffic congestion due to parking queues. This also helps to minimize unnecessary emissions in city traffic, "said Lenninger. Sensors in HDB car parks, which send data to the Continental Backend Platform as well as an especially developed method allows for Park&Go @SG to predict whether there are parking spaces available. Additionally, Continental's development engineers have incorporated a number of services. These include free navigation and an SMS service, which informs the driver upon arrival about parking fees. Moreover, in the future, information such as the availability of washers or the information on accessibility for handicapped people for HDB car parks have been planned.
As part of the development cooperation with I²R and TUM CREATE an ITS (Intelligent Transportation Systems) lab was established in April 2014 for the research and study of a series of communications, information and automotive innovations and technologies to improve the safety, efficiency and performance of transport systems in Singapore. The first result of this collaboration between the three partners is the mobile app Park&Go @SG. The Park&Go @SG app is uniquely developed for Singapore with the active collaboration of HDB and LTA which feeds "live" data such as traffic information to end-users through the use of data analytics.
About Continental Backend Platform
The Continental backend platform records, processes and distributes real-time data from external sources, such as LTA, HDB and other third parties such as car wash operators for the Park&Go @SG App. In addition to the central task of providing live data for Park&Go @SG, Continental's backend platform will allow for other connected services. By providing highly reliable and secure back-end environments for connected vehicles Continental supports Singapore's Smart Nation Initiatives.
With the launch of the Continental backend platform Continental operates as a regional center of the Global Continental Backend Platform in Singapore. The possibilities and versatility of Continental's Backend Platform will also be useful for numerous other applications including the support of back-end services for highly or fully automated vehicles.
Contact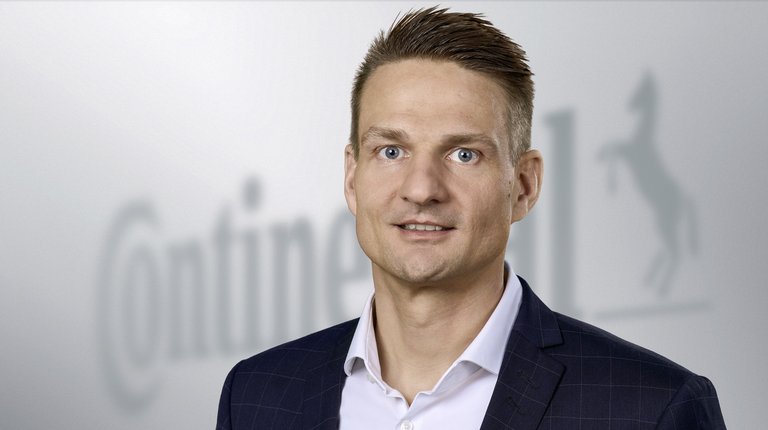 Sebastian Fillenberg
Head of Content, Media Spokesperson and Topic Manager Architecture and Networking