Press Release
September 01, 2016
Looking Forward to a Connected Future 20 Years of Telematics: Continental Celebrates Vehicle Networking Anniversary
With GM OnStar, one of Continental´s first advanced telematics system rolled off the production line in 1996
To date, over 28 million telematics and connectivity products have been delivered worldwide
Numerous vehicle manufacturers are equipping their vehicles around the world with Continental's 4G solutions
5G communication standard planned to create new opportunities
Wetzlar (Germany) / Deer Park, September 01, 2016. Over two decades ago, communication and mobility – two basic human needs – were the driving forces behind the development of the first advanced telematics systems for cars. In 1996, the first GM OnStar telematics modules rolled off the production line at the Motorola Automotive Group, which was later acquired by the international technology company Continental. Since then the company has been advancing vehicle connectivity at a global level, delivering over 28 million telematics and connectivity products based on diverse wireless technologies such as cellular, Bluetooth and Wi-Fi for more than 20 years. According to the market research company Gartner, the trend is clear. The IT analysts have forecasted 250 million connected cars on the world's roads by 2020.
"Today's telematics solutions already offer plenty of benefits for automotive manufacturers and drivers, but the possibilities will soon extend beyond functions such as email access or being able to connect with mobile devices," said Johann Hiebl, head of the Continental Infotainment & Connectivity business unit. "In the future, information will be exchanged between vehicles and their surroundings even more quickly than before, making the possibilities almost unlimited. For example, vehicles could be able to communicate directly with the auto repair shop, download vehicle software updates directly via over the air updates, or provide drivers with traffic information before they even start driving."
Vehicle manufacturers have long recognized the importance of a fast data connection for their vehicles. That is why various automakers around the world have decided to work closely with Continental to further develop connected cars and bring the latest vehicle generations up to 4G standard. Functions such as software updates via over the air interfaces will be essential for the OEMs.
Today's challenges, tomorrow's trends
To ensure that modern vehicles are "always on" and have fast access to external data at all times, they need a telematics module that takes on a wide range of functions at the center of their communication. Over 35 basic remote vehicle service functions are now covered by these modules, such as the automatic emergency call (for example European eCall), remote diagnostics, and stolen vehicle tracking, as well as connected searching for a parking space and cloud-based navigation. The latest findings from studies indicate a high level of driver interest in these applications. A study by global management consultant firm McKinsey & Company showed that one in three car customers would change the vehicle model in order to have a better connected car. Services that directly support driving, such as connected navigation, are particularly relevant here.[1] In their trend analysis, consultants at the MBtech Group also confirm high demand for connected mobility, combined with a high level of willingness to pay on the part of drivers.[2]
"The results show that we need to continue promoting the development and production of our telematics systems and actively tackle current challenges. That's why we are investing heavily in order to enable fast, stable and secure data transmission to create the connected car and enable automated driving in the future," said Hiebl. "At the moment, we are preparing for the application of 5G technology, which is expected to make communication between all road users significantly faster from 2022 onward. This represents a milestone on the road to the intelligent mobility of the future."
According to the network providers' estimates, in the next ten years, the new mobile communication standard could increase data transmission speeds from several hundred megabits (Mbps) per second to several gigabits (Gbps) per second. As a massive step change in bandwidth availability and reduction in latency, 5G is expected to enable true real-time communication between the vehicle and the cloud and thus enhance and realize a magnitude of different functions and automated driving. "As far as we're concerned, above all, the Internet makes vehicles and traffic better! Communication between vehicles, road users and infrastructure ensures increased safety and efficiency on the roads and can ultimately save lives. We hope to further develop this aspect of telematics systems in the future too," said Hiebl.
From car phone to holistic connectivity
The first developments in future connectivity were introduced in to the market in the 1940s. At this time, Motorola integrated the car telephone into the vehicle, providing the basis for 1G mobile technology. About 50 years later, vehicle telematics was introduced. In 1996, the Motorola Automotive Group, now Continental, produced the first modern telematics system known as OnStar. From 2005 on, this technology was deemed to be standard vehicle equipment. For the first time, electronic components were integrated in the vehicle´s human-machine interface and a back-end was developed, which sent vehicle-related data to external servers and enabled remote data access.
In 2007, Continental introduced data-only telematics. This concept, now known as "Machine-to-Machine telematics", is used as the basis for the vast majority of today´s telematics modules, which are now delivered worldwide. The next milestone followed in 2012, when Continental brought the fifth generation of full-featured telematics platforms to the market supporting the LTE standard for the first time. Today, the latest generation of telematics platforms supports a transmission rate of 150 to 600 Mbits/s (Megabits per second).
Fit for the future in just a few steps
To ensure that vehicle telematics remain fit for the future, some essential prerequisites must be met. Modern systems must comply with automotive standards. They must withstand a wide range of temperatures, vibration and uneven road surfaces or humidity.

To be able to place an emergency call safely when required, the units must also be able to withstand accidents. Additionally, high demands are placed on the software. That's why, for its telematics systems, Continental relies on a modular software platform that allows new applications to be integrated quickly. Software updates, which keep not only the telematics system, but also other electronic control units in the vehicle up to date, can also be run over the air. To meet future automated driving requirements, telematics systems will still play an important role in the future.
"The automotive industry has performed exceptionally well in the development of telematics. The business promptly recognized the need and was able to develop pioneering technology. The former car telephone systems were revolutionized and functions like automatic crash recognition made driving safer. Continental set the pace in all development stages, drove the process forward and will continue this path in the future," summarized Hiebl with reference to the development.
[1] McKinsey & Company, Competing for the connected customer – perspectives on the opportunities created by car connectivity and automation, available at: www.mckinsey.com/industries/automotive-and-assembly/our-insights/how-carmakers-can-compete-for-the-connected-consumer
[2] MBtech Consulting GmbH, Trend Analysis: Connected Car 2015, available at: www.mbtech-group.com/fileadmin/media/pdf/consulting/downloads/Trendanalyse_Vernetztes_Fahrzeug_2015_EN.pdf
Contact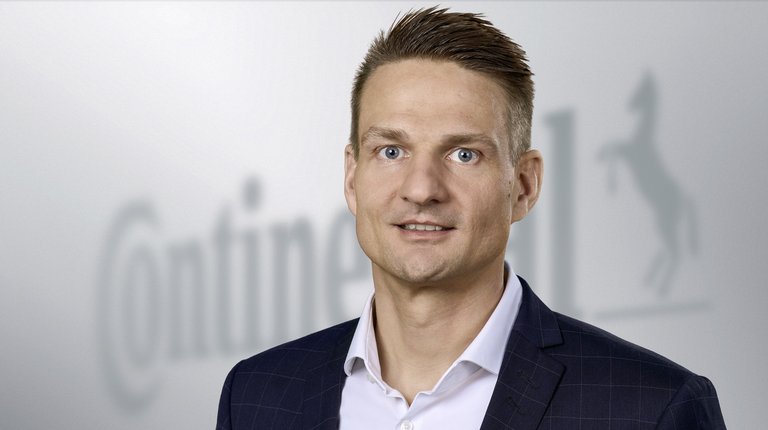 Sebastian Fillenberg
Head of Content, Media Spokesperson and Topic Manager Architecture and Networking