Press Release
September 05, 2016
Continental Business Unit Instrumentation & Driver HMI under New Leadership
Dr. Frank Rabe is to be the new Head of the Business Unit Instrumentation & Driver HMI within the Interior Division
The Business Unit Instrumentation & Driver HMI is working on the best ways of processing, prioritizing and presenting information
The product portfolio includes instrument clusters and head-up displays
Babenhausen, September 05, 2016. The leading technology company Continental has appointed Dr. Frank Rabe Executive Vice President of the Business Unit Instrumentation & Driver HMI within the Interior Division as of October 1st, 2016.
Dr. Rabe started his professional career 1995 in the Siemens Healthcare Division. He spent 5 years in the Magnetic Resonance Imaging Business Unit, moving up to head of the software development department.
In 2000, he joined the Software Components and Workstations Business Unit, as head of engineering. 2004 he relocated to Mountain View, California, to become the head of engineering for the Ultrasound Business Unit.
After his return from the US in 2006, Dr. Rabe moved to the Automotive Division of Siemens, to become the head of engineering for the Multimedia Business Unit in Wetzlar, Germany. In 2008 he was appointed head of engineering for the newly formed Infotainment & Connectivity Business Unit at Continental AG as part of the acquisition of Siemens VDO a year before.
In November 2010 he relocated to Shanghai, China, to assume responsibility for the global business with all Asian customers of the Infotainment & Connectivity Business Unit.
Since moving back to Germany in November 2013 the 52 year-old Rabe has been the head of Corporate Quality and Environment for Continental AG.
The Instrumentation & Driver HMI business unit works on the best ways of processing, prioritizing and presenting information. With holistic solutions to the human-machine interface, Continental ensures that drivers intuitively receive the exact information they need to know whilst driving.

In order to avoid driver distraction the prioritization of information on different displays, depending on vehicle and driving situation, is one of the key focuses of Continental.
Beyond that innovative user interfaces for intuitive control of different functions are developed; this includes components as well as fully integrated systems and complete cockpit modules for all vehicle types and use cases.
Contact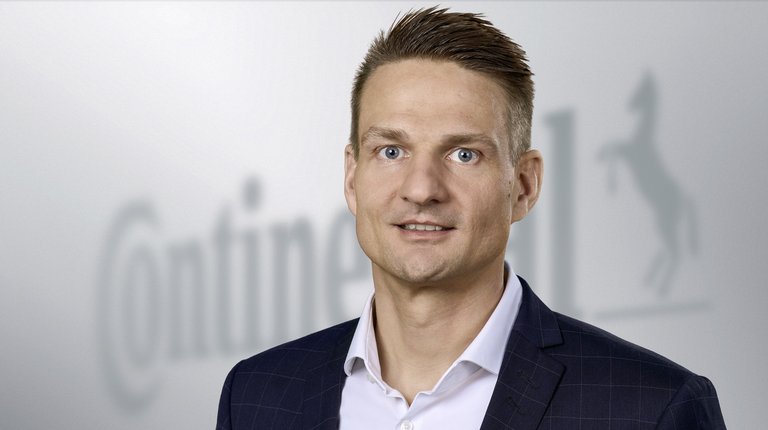 Sebastian Fillenberg
Head of Content, Media Spokesperson and Topic Manager Architecture and Networking