Press Release
June 16, 2017
Continental as partner on the path to the city of the future
Continental is driving forward the transformation of urban centers into smart cities through its innovative mobility services
'Smart City Solutions' headed by Dr. Hermann Meyer
Cities are already benefiting from Continental's intelligent city solutions
Regensburg, June 16, 2017. The global trend toward urbanization is continuing unabated: According to the United Nations, half of the world's population already lives in cities and this figure will grow to over two-thirds by 2030. Large, complex metropolitan regions are faced with challenges such as a significant increase in traffic volumes, combined with the need to make human life comfortable, safe and energy-efficient. As a technology expert, Continental is accompanying cities on this path and is helping them develop into so-called 'smart cities' thanks to its innovative mobility services. That is also Continental's message at the ITS Europe Congress in Strasbourg from June 19 to 22, 2017.
"We are already working together with a number of cities and supporting them with a range of 'smart city' solutions. The aim is to make these cities even safer, more environmentally responsible and more productive and to meet the demanding mobility needs of their inhabitants. To allow us to address this task in the best possible way, we have set up our 'Smart City Solutions' unit," explains Ralf Lenninger, head of the Continental Intelligent Transportation Systems business unit.
Smart City Solutions is headed by Vice President, Dr. Hermann Meyer, who has many years of experience in the field of intelligent traffic systems. Among his roles, he has been CEO of ERTICO ITS Europe and has managed the Volkswagen AG office in Brussels. In this new business sector, Dr. Meyer is responsible for strategy and global market development. "As a strategic automotive partner to cities, we want to support them as they implement digitalization. Together, we implement forward-looking solutions that focus on benefits for citizens," says Meyer, who goes on to explain: "In the future, we will gradually extend integrated solutions for fields such as sharing, parking, automation, fleet management, intelligent street lighting and safe intersections in order to drive the smart city concept forward."
Networked cities with efficient traffic planning
Together with the Urban Software Institute, Continental is already working on implementing data platforms in cities in order to develop applications that are intended to make vehicle use more comfortable, safer and more efficient. For example, thanks to eHorizon (electronic horizon), cars are becoming both the receivers and transmitters of anonymous traffic data so that drivers and vehicle electronics are supplied with up-to-the-minute traffic and traffic light data.
In Columbus (Ohio), Continental is preparing a pilot project for safe intersections, where advanced sensing, vehicle-to-vehicle and infrastructure-to-vehicle (I2V) communication technology are used to increase traffic safety as part of the US DOT's Smart City Challenge. A Continental service for intelligent parking is already being used in Singapore: The Park&Go app shows all the currently available parking spaces, allows pre-booking of the parking space and offers a navigation function and other mobility services for drivers. This allows Singapore to manage its pool of parking spaces efficiently.
Contact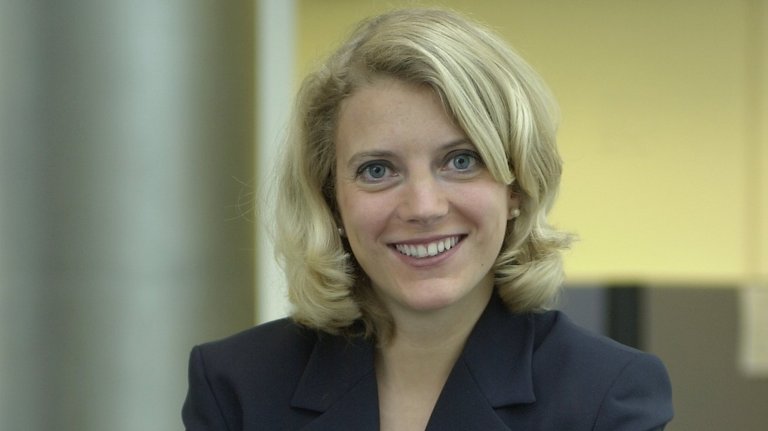 Eva Appold
Global Head of Marketing & Communications Software and Central Technologies / CTO Organization