Press Release
September 07, 2017
See What's Driving the Future: Continental Cockpit Vision
Continental showcasing its vision of the cockpit of the future at IAA 2017
Mixed-reality format: clay model brought to life by augmented-reality glasses
Changing interfaces and windshield displays: worldwide workshops for visionary ideas
Integrated Interior Platform from Continental can make the vision a reality
Babenhausen / Frankfurt, September 7, 2017. Digital mobility strategies, a rising tide of information and the increasingly interconnected and mobile lives of drivers all lead to requirements on the means by which information is conveyed within vehicles – an area in which conventional display and operating systems are rapidly reaching their limits. Entirely new cockpit designs are also needed for automated driving to succeed if drivers wish to be relaxed and entertained in equal measure in their new environments. Knowledge of this automotive future is essential for keeping up with the times in delivering developments. Continental will therefore be showcasing its vision of the cockpit of the future at the IAA Cars 2017 International Motor Show, Germany. "Numerous innovations in vehicle interiors await us on the path to the automated and fully interconnected future of mobility. Interfaces that can change and seamlessly take on new forms; digital mirrors and large-scale augmentation of the vehicle environment will all be available to drivers in the future," comments Dr. Frank Rabe, head of Continental's Instrumentation & Driver HMI business unit, adding: "In our Cockpit Vision 2025, we are presenting designs that will revolutionize vehicle interiors before very long."
Mixed-reality model fuses the present and the future
The vision will be on show at Continental's display at the IAA (Hall 5.1, Stand A07/A08). In a mixed-reality model an unremarkable clay shape without any instruments transforms into the cockpit of the future thanks to the use of a augmented-reality headset. In addition to the controls and entertainment elements that this reveals, the vision includes brief, animated scenarios illustrating the innovative solutions.
"As soon as users are immersed in our vision, they will find out that the cockpit of the future will adapt smoothly and dynamically to the specific driving situation," explains Dr. Frank Rabe, head of Continental's Instrumentation & Driver HMI business unit. During automated driving, for example, certain controls and displays will remain hidden. They will become visible and accessible when requested thanks to the changing, intelligent interfaces. "This creates a completely flexible, all-encompassing cockpit," says Rabe.
For Continental, the Cockpit Vision includes a wide array of functions for comprehensive human-machine interaction that can dynamically and flexibly adapt the vehicle interior to the specific situation. For example, in its mixed-reality demonstrator, the company will be showing a retractable steering wheel, and mirror displays that replace the traditional exterior mirrors and which extend only when required, as well as expanded functions on its screens and augmented-reality head-up displays. With smart control, visitors can try out a special input device for automated driving that clearly and intuitively assists drivers in the transition to the role of users. The device provides information as to whether the vehicle will drive itself or can be driven on the current stretch of road and is used to control vehicle maneuvers. Additional highlights of the presentation include morphing interfaces that can reveal or hide displays as required, for example, or a windshield that can be used as a monitor to show information about certain places in the area or to play films.
Control center for the cockpit of tomorrow has already been developed
To make the vision a reality, Continental has already developed the necessary hardware, which controls all the vehicle's input and output devices, plus mobile devices with a single electronic control unit (ECU). The Integrated Interior Platform is an important step toward a comprehensive human-machine interface and links the vehicle cockpit which acts as a central computer in itself, with the driver and his or her mobile devices, other road users, infrastructure and the cloud.
The vehicle is therefore a digital companion and is completely interconnected at all times. The IIP thereby manages to operate functions relevant to safety, such as instrumentation, as well as functions from the cloud or infotainment, securely and stably using a single piece of hardware. By merging hitherto separate domains in the cockpit of the future, not only is Continental laying the groundwork for a fully updatable interior, but the driver can use functions flexibly across all applications, even if they were previously restricted to the instrument cluster or the displays on the center console. Information that can be positioned anywhere, and the option to move content dynamically, mean that there is now nothing standing in the way of personalized cockpits.
To develop Cockpit Vision 2025, Continental took an approach of strategic foresight, looking at the development of trends and the future. This involved initially identifying seven automotive scenarios for the year 2030 that differed in terms of attitudes to vehicle ownership, environmental awareness and price-consciousness within a society, for example. The next step was for the researchers to determine which scenario was most applicable to each market and to hold workshops in six countries over three continents to generate the most diverse visions possible for the various scenarios. Panels of experts compared the content obtained by these processes with current trends and forecasts by visionary insiders in the industry and added such contributions as trend and technology analyses, country profiles and information on applicable legislation. "This produced fascinating ideas for new products, services and design elements, all focused on one thing: the driver's user experience. We are going to be showcasing the promising visions with our Cockpit Vision 2025 study and will now be gradually putting them into practice for real," says Rabe in conclusion.
Contact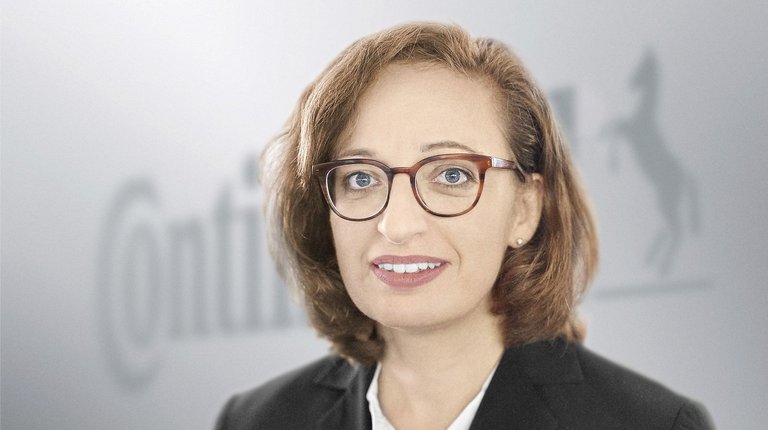 Ilona Tzudnowski
Media Spokesperson and Topic Manager Software and Central Technologies