Press Release
November 03, 2017
Boosting Cyber Security Competence: Continental Acquires Argus Cyber Security
Only secure mobility is intelligent mobility: Israeli start-up Argus Cyber Security will become part of Continental's subsidiary Elektrobit (EB)
EB and Argus Cyber Security to offer multilayered, end-to-end automotive cyber security solutions and services as well as secure over the air software updates for customers around the globe
Hanover, Germany / Tel-Aviv, Israel, November 3, 2017. In order to further strengthen and enhance its capabilities in automotive cyber security, the technology company Continental is acquiring Argus Cyber Security (Argus), one of the global leaders in this domain.
Vehicles are becoming increasingly connected and software is the single biggest innovation enabler for intelligent, efficient and automated mobility. By 2020, hundreds of millions of these "computers on wheels" will drive on roads worldwide and communicate as part of the Internet of Everything. On the downside of this development, connected mobility is turning into a potential target for cyber-attacks, posing risk to human lives and property. In response, vehicle manufacturers and suppliers around the world are defining and implementing strategies and countermeasures to minimize the exposure of vehicles to such risks.
"Only secure mobility is intelligent mobility. With the acquisition of Argus Cyber Security we are enhancing our abilities to directly develop and offer solutions and services with some of the world's leading automotive cyber security experts to our customers around the globe in order to truly make mobility more intelligent and secure," says Helmut Matschi, member of the Executive Board at Continental and head of the Interior division.
Multi-layered, end-to-end security solutions and services
Founded in 2013 by Israeli cyber security experts, Argus is headquartered in Tel Aviv, Israel, has a team of more than 70 people and the most comprehensive, market-ready solution suites in the industry, based on 38 granted and pending patents.
To help vehicle manufacturers rapidly respond to the growing need for cyber security solutions, Argus has forged significant collaborations with key industry players and is successfully delivering projects to vehicle manufacturers and suppliers worldwide. Argus also has representations in Japan, Germany and North America (Detroit and West Coast).
Together, the companies will offer multi-layered, end-to-end security solutions and services including intrusion detection and prevention, attack surface protection and fleet cyber security health monitoring and management via a security operations center (SOC) to protect vehicles in the field over their entire lifespan. The companies will also provide software updates over-the-air solutions. Argus' technology was tested by vehicle manufacturers, their suppliers and independent third parties, and has repeatedly out-performed its competitors.
"Argus was founded with a vision to protect all vehicles on the road from cyber threats. To this end we have developed the most comprehensive automotive cyber security offering in the industry and enjoy global recognition of our leadership. Joining forces with Continental and EB will enable us to further accelerate the realization of that vision," says Ofer Ben-Noon, Co-Founder and CEO of Argus Cyber Security. "With automotive cyber security regulations in the making worldwide and with already millions of connected cars on the road, I can't think of a better time, or a more exciting move, than now to become part of EB. Together we will shorten time to market and make it easier for vehicle manufacturers to protect their vehicles from cyber-attacks," Ben-Noon continues.
Boosting Security at Continental's software company Elektrobit
Argus will become a part of EB, Continental's stand-alone software company and will continue to engage in commercial relations with all automotive suppliers globally. This combination of Continental's broad automotive know-how, Argus' technology, market-ready solutions and expertise in automotive cyber security, and EB's deep automotive software knowledge, marks a unique cooperation in the automotive industry.
"As we are experiencing a world of software-defined vehicles and face unique challenges, we are taking a proactive approach in developing new ways to collaborate and interact. EB and Argus have been partners in developing cyber-security and over-the-air software update solutions since 2016. Adding Argus to our portfolio will allow us to further advance the development of our software," says Alexander Kocher, President and Managing Director, EB.
"We are now offering to the automotive industry - carmakers and suppliers alike - a complete secure solution for the development of highly automated and connected driving. This will enable them to develop safer, smarter and more efficient vehicles," Kocher continues.
Contact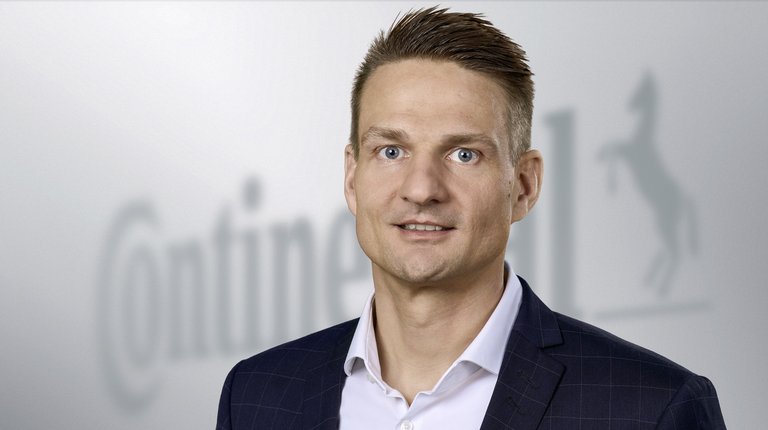 Sebastian Fillenberg
Head of Content, Media Spokesperson and Topic Manager Architecture and Networking