Press Release
November 30, 2017
Double Award for Continental at 2018 German Design Award
Intelligent Glass Control and 3D display surface win award for outstanding design quality in 'Transportation' category
Better comfort, greater safety and improved energy efficiency thanks to Intelligent Glass Control
3D display surface for flexibly presenting digital content and new configuration options in the cockpit
Regensburg, Babenhausen, November 30, 2017. Continental is among the winners at the 2018 German Design Awards for the third time in succession. The German Design Council has chosen the corporation's Intelligent Glass Control and three-dimensional display surface as the victors in the 'Transportation' category. In doing so, the international jury has recognized the technology company's design quality and innovative prowess. The award will be presented in Frankfurt on February 9, 2018.
Intelligent Glass Control
The intelligent glass can be darkened incrementally to a set level either automatically or at the touch of a button. The technology uses special films inserted into the glass that change their transparency in response to electric control signals. This can reduce CO2 emissions by approximately four grams per kilometer. It also improves comfort and safety because drivers are no longer dazzled or distracted when folding down the sun visor, for example. Automatically darkening the windows also ensures privacy. "We are delighted that the German Design Council has acknowledged and honored the possibilities offered by our Intelligent Glass Control system and strengthened our resolve to continue developing it as a flexible system solution," comments Andreas Wolf, head of Body & Security business unit at Continental.
"The option of controlling the amount of light coming through the windows increases driving comfort as well as safety," declared the German Design Award panel, explaining its decision.
In-vehicle displays are not only getting bigger, but also offer an ever-increasing range of features and digital content. Digital instrument clusters that can display digital content flexibly are ideal for this, although they offer only limited room for configuration. That is where the 3D display surface from Continental comes in. It enhances the conventional display with bonded and topographical elements and opens up freedom for creativity. "With our display, we offer our customers a wider range of personalization options, both for their brands and for drivers. We are proud that the German Design Council has recognized our efforts to reflect the trend toward a customized driving experience by choosing us as a winner," says Dr. Frank Rabe, head of Continental's Instrumentation & Driver HMI business unit.
"Thanks to the three-dimensionality of the innovative display, a lot of information is presented situationally in a new, contemporary manner, which enhances the overall look and feel of the interior," said the panel, justifying its decision to honor the 3D display surface.
The German Design Award is the German Design Council's premium international prize. Its objective is to discover, present and reward unique design trends. For this reason, high-quality submissions from the area of product and communications design are honored annually and are all, in their own way, revolutionary in the field of design. The German Design Award, which was initiated in 2012, is one of the most prestigious design competitions in the world and is held in high esteem throughout professional circles.
Contact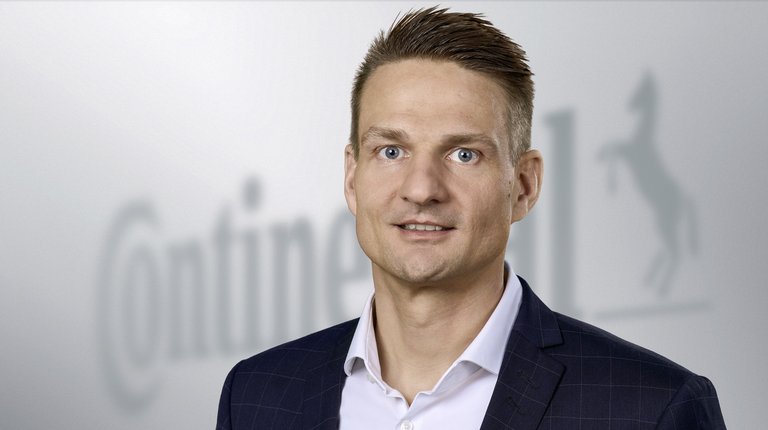 Sebastian Fillenberg
Head of Content, Media Spokesperson and Topic Manager Architecture and Networking