Press Release
December 07, 2017
Continental Demonstrates Holistic Connectivity Experience at CES 2018
Service Oriented Architecture enables fast and secure deployment of new functions including third party content
In a digital travel guide Continental aggregates contextual and dynamic driver information
High quality, spatialized sound Human-Machine Interaction enhances overall audio experience
Las Vegas, December 7, 2017. Pervasive connectivity is transforming traditional value chains and helping redefine users' mobility experiences. In its Holistic Connectivity Experience demo car, Continental is harnessing web technologies to provide seamless connectivity to users, who can enjoy a better driving experience, with relevant and up to date information including traffic, road and weather conditions at their fingertips. This, in turn, creates business opportunities for vehicle manufacturers and service providers, who can leverage vehicle information to anticipate user needs and deliver a richer, more personalized experience.
"There is tremendous potential for the application of web technologies in the automotive world. With our Holistic Connectivity Experience demo car, we are demonstrating the possibilities", said Dr. Karsten Michels, Head of Systems & Technology in the Interior division at Continental. He continues, "Our solution helps vehicle manufacturers transform the driving experience, ensuring delivery of dynamic, context based services. This makes vehicle functions more intelligent and relevant and allows service providers to explore new value streams and tap into innovative business models."
Continental creates a dynamic and interactive digital travel guide
In the Holistic Connectivity Experience car, Continental demonstrates a digital travel guide that provides the driver with contextual, dynamic and interactive information on navigation, infotainment, travel services as well as vehicle assistance.
The user can interact with a range of services presented in a timeline on the center console, including weather updates, traffic information, points of interest with distances and more. A backend hub aggregates and prioritizes the data based on user profile, context and destination in order to display the most relevant information. For example, if the system detects an under-inflated tire, a subscribing maintenance service provider, who has access to the vehicle's information, can immediately contact the user and recommend a visit to the nearest garage to address the problem. This is demonstrated in the vehicle together with BestDrive, Continental's network of expert garages in Europe, specialized in tires and vehicle maintenance.
The solution harmonizes auditory and visual elements for a richer experience. A high quality, spatialized sound Human-Machine Interaction based on conventional audio technologies integrated into the roof module, offers human like vocalization with a dedicated driver audio layer. This guarantees clear communication of service messages and alerts independently from background noise or entertainment.
The system is powered by widely accepted web technologies (HTML5, NodeJS and Chromium based web browser) which offer an optimal blend of performance, reduced development time and simplified diversity management. The Service Oriented Architecture (SOA) follows a building block approach, enabling OEMs and service providers to leverage ready to use services via standardized APIs (such as REST) to easily develop and deploy applications. These applications can offer a high degree of customization as they are designed around user and vehicle data.
Continental will demonstrate the Holistic Connectivity Experience demo car during the CES in Las Vegas, January 09-12, 2018 to its customers.
Contact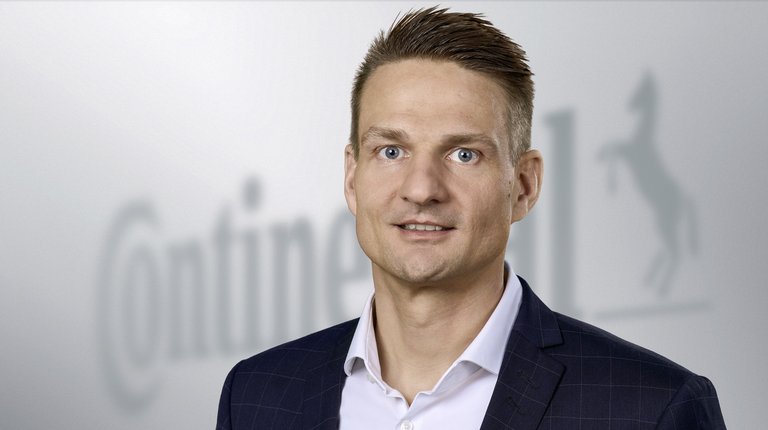 Sebastian Fillenberg
Head of Content, Media Spokesperson and Topic Manager Architecture and Networking