Press Release
December 14, 2017
Ingeniously Designed: Continental Showcases Solutions for Mobility as a Great Place to Live
Ac2ated Sound and CAirS: Continental bags two Innovation Awards at the CES
From the vehicle as digital companion to multi-mode urban navigation: Continental demonstrates innovative solutions and services for interconnected mobility
Hitching trailers or charging electric cars– paving the way to automation and electrification
Las Vegas, December 14, 2017. Vehicles are increasingly taking on the task of driving themselves, using new drive systems to get to their destinations, simultaneously becoming the center of their users' digital lives. The technology company Continental will be at the Consumer Electronics Show in Las Vegas from January 9–12, 2018, to present an exclusive exhibition showcasing to its customers how automation, connectivity and electrification are converting not only vehicles but also mobility as a whole into a new kind of living space.
"The decisive developments in our industry have long since ceased to be measured in horsepower and top speed. Today, the parameters for successful mobility solutions are safety, user experience and sustainability. At CES 2018, we will be demonstrating how we are using our solutions to shape the transformation into mobility as a great place to live," says Helmut Matschi, member of the Continental Executive Board and head of the Interior Division, highlighting the company's areas of focus for the trade show.
CES Innovation Awards for Continental
Even before the CES, two of Continental's latest developments were recognized with CES Innovation Awards. The Ac2ated Sound speakerless audio system was announced as an honoree in the In-Vehicle Audio/Video category. Ac2ated Sound replaces conventional speakers with actuators. Using a principle similar to that employed in string instruments, the actuators create a high-quality 3D audio experience by vibrating certain surfaces inside the vehicle.
As a result, Continental saves a considerable amount of weight and installation space compared with conventional speaker systems while also surpassing customer expectations with excellent acoustics.
Meanwhile, Continental Air Supply (CAirS) was recognized as an honoree in the Eco-Design and Sustainable Technologies product category. The highly integrated air supply module not only simplifies vehicle installation but also saves energy. To ease installation, the compressor, valve block, electronic control unit, and temperature and pressure sensors are all in one compact module. Its small size reduces weight by 25 percent compared with conventional components and therefore decreases energy consumption, which supports more sustainable and ecological mobility.
With connectivity and artificial intelligence, the car becomes a digital companion
In order to bring the user experience of the digital world into the car, Continental turns the entire vehicle into a digital companion using artificial intelligence. Based on deep machine learning algorithms, the digital companion remembers and interprets the user's behavior, adapts navigation or infotainment offers and even anticipates the wishes of the driver. To enable a natural conversation between the driver and the vehicle, Amazon's cloud-based voice service, Alexa, has been linked to several vehicle functions to support, for example, an interactive user manual that immediately explains to the driver the meaning of warnings or error messages. Depending on the warning and based on the driver's user behavior, the digital companion offers smart suggestions on how to proceed.
Holistic connectivity as a user experience
With the Holistic Connectivity demo vehicle, Continental is demonstrating a new level of user experience. The solution is based on service-oriented architecture that makes it possible to provide new functions quickly and securely, including content and services from third-party providers. There is an integrated digital travel guide to supply drivers with context-based, dynamic and interactive information on navigation, infotainment, travel services and vehicle assistance using a timeline on the center console or via voice output.

The digital cockpit as a complete system
With the integrated cockpit system, Continental will be demonstrating how futuristic premium design can be realized for vehicle interiors. Beneath large, curved glass surfaces, the cockpit assembles an array of displays and touchscreens covering the entire width of the vehicle to form a complete system, ranging from the digital side mirror to the central display. Meanwhile, force measurement and haptic feedback from the displays and an interior camera for monitoring the driver, ensure a comprehensive user experience ready for deployment in the next generation of vehicles.
Enhanced user experience for pick-up drivers
One of the most challenging tasks facing pick-up drivers is safely and securely hitching a trailer, as this requires considerable precision and dexterity. Continental has therefore devised a system for automating the trailer process that simplifies the task even for inexperienced users with the aid of an intelligent reversing camera module. Drivers can control the maneuver easily using a screen in the vehicle or a mobile device. In addition, Continental has designed a convenient feature for pick-up drivers with its PASE system, which allows drivers to open the doors without the need for keys. All they need to do is to approach the vehicle with a smartphone or a wearable device, such as a smart watch or ring, and the pick-up will be opened by a virtual key. To make it easier for drivers to load and unload their trucks, the PASE system is integrated in the smart liftgate, which opens and closes automatically when the driver approaches or leaves.
The Intelligent Glass Control provides additional comfort and safety, as the pick-up windows can be darkened either automatically or manually. LED mood lighting or reading lights can also be incorporated into the glass, as can touch controls.
Continental is automating the process of charging electric cars and turning them into self-contained rolling chargers
Many drivers dream that one day electric cars and plug-in hybrids will be just as easy to "fill up" as vehicles with internal combustion engines. At CES 2018, Continental will be presenting two new battery charging systems that play well to the strengths of electric cars. For example, the newly launched automatic wireless charging system is the ultimate in convenience. This inductive technology dispenses with the need to play around with cables. Furthermore, the vehicle can find its exact position over the transmitter on the ground thanks to a new micronavigation solution from Continental that will be capable of working without any intervention from the driver, as partially automated driving continues to be developed. The second Continental innovation could revolutionize cable-based charging. The AllCharge system eliminates the need to search for a suitable charging station, as it is compatible with all charging stations irrespective of charging capacity, current type and voltage. In addition to its flexibility and performance, it offers the extra benefit of turning an electric vehicle into a self-contained rolling charger, ready for use at tailgate parties, on camping trips or on construction sites.
Everything at a glance: high-resolution 3D Flash LIDAR
The ability to detect a vehicle's entire surroundings is a fundamental prerequisite for automated driving. A key component in this is 3D Flash LIDAR, which now fulfills automotive requirements for the first time. The HFL110 has been developed for use at close range and generates a high-resolution 3D point cloud 30 times per second within its 120° field of vision. That means that a precise distance measurement is taken in real time for every pixel in the field of vision. This produces a list of objects that is then used to define the vehicle's driving strategy. The interconnected pixels of 3D Flash LIDAR make it impervious to the effects of reflectance, and together with the high degree of robustness in unfavorable weather conditions, this further increases the sensor's performance capabilities. Together with other sensors for monitoring surroundings, such as radar and cameras, 3D Flash LIDAR forms a powerful package for detecting everything around the vehicle at any time.
Zipping smartly through town with the City Navigation app from Continental
With access to schedules as well as current delays and traffic information, the City Navigation app from Continental helps people find their way around the smart city environment. It not only informs users about mobility services but also provides a one-stop shop for them via online navigation, reservations and ticket purchasing. The app guides drivers past routes with heavy traffic, accidents or construction work and even gives tips on driving more efficiently.
The app also cuts down on time spent searching for parking spaces with a real-time display showing available parking spots and the option to reserve them directly. Continental has developed the application in cooperation with its subsidiary for intelligent mobility solutions, Quantum Inventions in Singapore. The application is currently available in Southeast Asia through Google Play and the App Store, with plans for a wider rollout.
Zonar Coach: the advanced driver assistance system becomes an instructor for professional drivers
Zonar, which is majority-owned by Continental, offers smart solutions for commercial vehicle fleet management. It will be presenting Zonar Coach, a video-based training application aimed at improving safety and efficiency as well as promoting correct driving techniques in commercial vehicles. Using g-force sensors and camera technology, the system identifies risky or inefficient behavior behind the wheel. By giving instructions to drivers, Zonar Coach helps prevent accidents, boosts efficiency and ensures correct vehicle operation, all in real time.
Central processing unit in server-based E/E architecture
Changing global trends in the automotive industry call for new approaches to vehicle architecture. In this aspect, Continental will be showcasing the In-Vehicle Server as a cornerstone of modern E/E architecture. The high-performance computer is a platform for application software for pre-defined functions, as well as for software and services from third parties. Continental's In-Vehicle Server also acts as a network manager and, with its Intelligent Antenna Module as a communication interface, provides a central architectural element for over the air software updates for remote maintenance and vehicle cybersecurity. Expertise in software management from Elektrobit and cybersecurity solutions from Argus are essential parts of the In-Vehicle Server.
Contact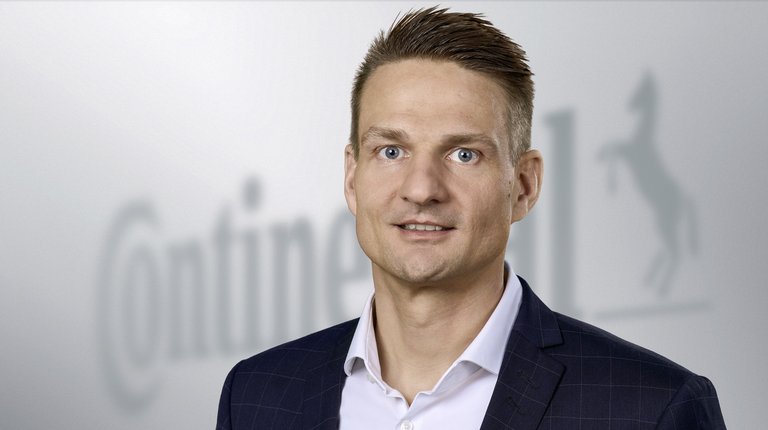 Sebastian Fillenberg
Head of Content, Media Spokesperson and Topic Manager Architecture and Networking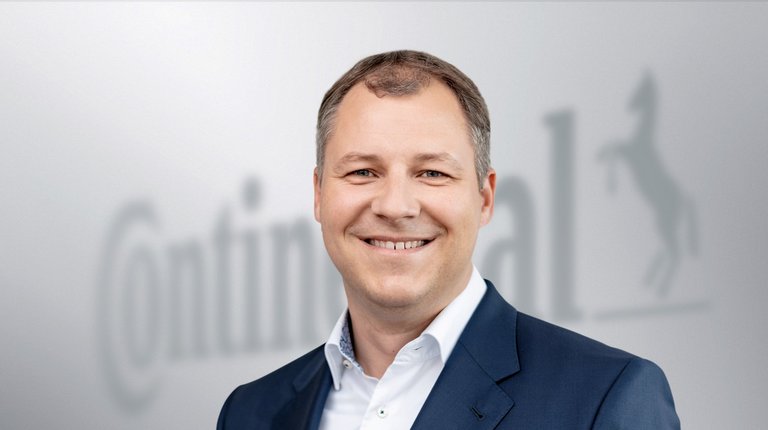 Sören Pinkow
Media Spokesperson and Topic Manager Safety and Motion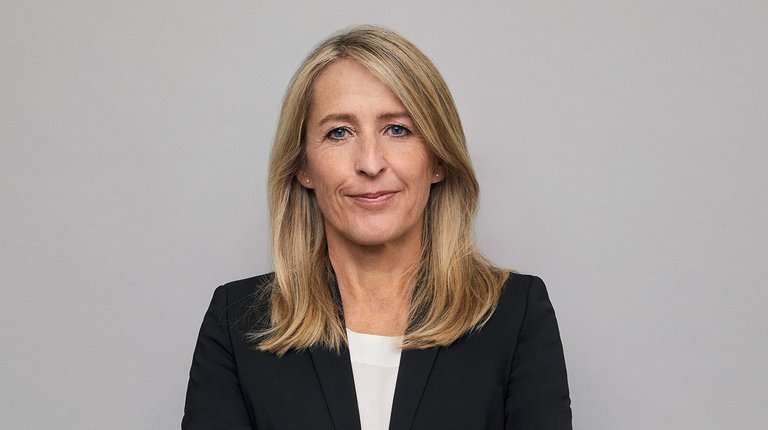 Simone Geldhäuser
Head of Media Relations & Press Spokesperson Innovation & Technology