Press Release
February 05, 2018
Continental Promotes Efficient and Safe Material Flow in Growing Logistics Industry
Duensing: "Efficient goods transport is becoming indispensable for mobility of the future"
Automation and digitalization are major drivers in the intralogistics industry
Storage elements protect sensitive electronics from self-driving transport platforms
New solid tire portfolio: Plus range receives a new rubber compound for high mileage with low rolling resistance
Partner country Mexico: Continental an important employer and business partner
Hanover, February 5, 2018. The technology company Continental is focusing on the challenges facing growing logistics chains at the world's largest industrial trade fair this year. For this reason, the company will present selected technological highlights and intelligent key technologies for a safe, efficient and smooth goods turnover from April 23 to 27, 2018, in hall 5, booth E18. Forecasts predict that, by 2050, the global freight volume will be more than four times as high as at the start of this decade. More than 31,000 trillion tonne-kilometers of goods are then likely to be transported annually by sea or air as well as by road and rail worldwide. "People's consumer behavior is changing rapidly. At the same time, the willingness to pay more money for new, quicker delivery channels is falling. Transporting goods efficiently will therefore be absolutely essential for mobility in the future," explains Hans-Jürgen Duensing, a member of Continental's Executive Board, the potential of the growing logistics industry.
The job involves further optimizing the process chain as it becomes more complex, and improving the operating and process costs in stockholding. Automation and digitalization are major drivers in the intralogistics industry in guaranteeing an efficient, safe and punctual material supply. "The warehouse of the future will be fully automated, interconnected and flexibly adapted to the requirements of our customers. In individual cases, automated industrial trucks, intelligent forklift trucks, and robots and cobots that communicate with each other are already part of the value chain today. In the future, however, they will be the core elements of intralogistical fleets," explains Duensing. Increasing automation also allows quicker throughput times and improves industrial safety.
Continental technology protects autonomous transport units
Continental products are an indispensable part of the smooth material and goods flow – from light conveyor belts and timing belts for automated storage and retrieval systems right up to lines, power transmission technology and vibration dampers in forklift trucks. One highlight at the Hannover Messe: mounting elements for self-driving transport platforms that, for example, replenish production robots and machines at the right time and move independently around the area. Installed at the transition from the chassis to the switchgear unit, the special elements made of elastomer isolate the sensitive electronics from any vibrations and thus protect them against damage and unplanned failures. In this way, the autonomous transport units cope with bumps such as thresholds or minor differences in height when traveling across the hall floor. Another advantage is that the mounting also provides protection for material being conveyed that may be sensitive to vibration.
Continental will also display an E-cargo bike that is equipped with the 48V eBike system. The Spanish postal service uses the three-wheel E-cargo bikes to delivery packages and letters in an environmentally friendly, sustainable manner. Particularly in narrow inner-city streets, the maneuverable new fleet members simplify and accelerate the delivery process. These bikes allow delivery personnel to pass through narrow alleys as well as zones to which motorized vehicles have no access. The 250-watt mid engine from Continental ensures a high output and pleasant ride comfort.
New solid tire portfolio and tire pressure monitoring systems for more safety and efficiency
Tires for industrial trucks such as forklifts play a decisive role in safe, quick and comfortable transport in intralogistics. The new Plus solid tire series for industrial applications is thus going to celebrate its premiere at the Hannover Messe. The solid tire series with the new Plus compound combines the advantages of high mileage with low rolling resistance. In addition, the downsized range makes product selection easier and more transparent. Also on show will be the ContiPressureCheck and ContiConnect tire pressure monitoring systems for pneumatic tires. These systems measure air pressure and tire temperature using sensors inside the tire. In this way, the safety and productivity of individual forklifts and entire fleets can be increased, idle times avoided and costs reduced.
Continental invests in Mexico
Continental has been active for more than 40 years in Mexico, this year's partner country for the Hannover Messe, and is a major employer in the country with a workforce in excess of 24,000. The company produces and develops automobile components and tires here, as well as industrial products for the Mexican market as well as for export to numerous countries. The company has grown considerably in Mexico in recent years and now has 19 plants, a finance center and a sales office as well as two research and development centers.
Contact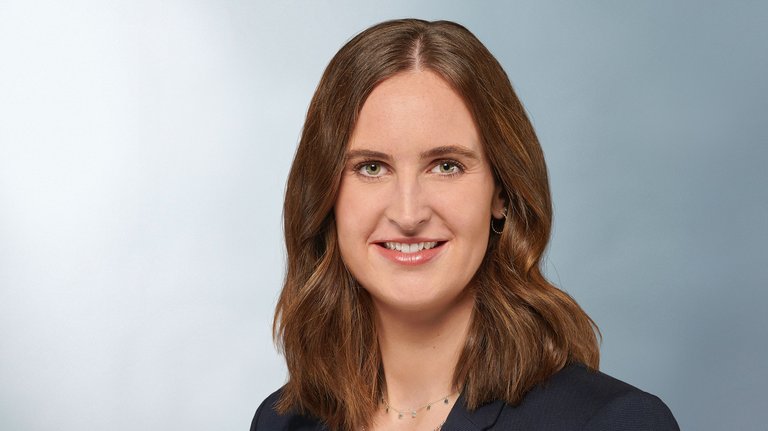 Julia Reinhold
Spokesperson
Commercial Specialty Tires