Press Release
February 12, 2018
A Plus for Mileage and Less Rolling Resistance: Continental Extends Its Solid Tire Range with a New Compound
Plus range receives a new rubber compound for high mileage with low rolling resistance
Streamlined range for more transparency when choosing product
Mileage increase of up to 20 percent on hard abrasive surfaces
Hanover, February 12, 2018. The technology company Continental is optimizing its solid tire portfolio for industrial trucks. The new Plus range has been available since the beginning of January. The four solid tire types SC20+, CS20+, CSEasy SC20+ and SH12+ are equipped with the new Plus compound which combines the advantages of high mileage with low rolling resistance. Continental is also streamlining its solid tire range, bringing benefits to customers with a more transparent, simplified choice of products. "Thanks to the Plus compound, customers will not have to choose between the SC20 Energy+ and SC20 Mileage+ in the future", explains Julian Alexander, product line manager for material handling at Continental Commercial Specialty Tires (CST). "We have also been able to significantly improve the successors of the CS20, CSEasySC20 and SH12 in terms of tire life, particularly in an external environment".
The SC20+ model combines all the advantages of its predecessors: Thanks to the new Plus compound, the tires offer higher mileage like the SC20 Mileage+ with low rolling resistance like the SC20 Energy+. As a result, service and maintenance costs as well as energy use can be reduced. The hard-wearing SC20+ particularly shines on uneven surfaces such as paving slabs or cobble stone pavement.
The tried-and-tested profile design ensures high traction. The tread offers maximal resistance capability to punctures and cuts thanks to its resilient compound. This reduces wear and extends tire life. This tire is ideally suited to intensive use in both indoor and outdoor environments. .

As usual, the CS20+ is a versatile companion: The closed flanks minimize vibrations and ensure quiet running to the highest degree possible. The continuous tread blocks prevent any tread slippage and offer good lateral stability road contact points on which bends, tight turning circles and turning maneuvers are often carried out. Thanks to the new compound, the tire also offers higher mileage. It is ideally suited to use in warehouses and other areas of application with hard and even surfaces requiring maneuverability.
The CSEasy SC20+ model not only offers all the advantages of the SC20+ thanks to its special adapter, but also permits easy installation with the help of a hex key. This eliminates the need for external installation services, leading to a considerable reduction of time and costs.
Both the new Plus compound and the adapter also ensure considerably less tire heat buildup during use. This contributes to making the CSEasy SC20+ more resistant and durable. As with all other tires in the new Plus range, the new compound improves tire rolling resistance and increases mileage. As a result, it is an unbeatable choice for heavy-duty use in interior and exterior environments.
The SH12+ is available with a new compound as of now, which makes it more durable. The treadless slick tire offers comfort, convenience and a high resistance capability against cut and tear damage from external objects. It is ideally suited for indoor use, particularly on hard and smooth driving surfaces.
For the first time, Continental will showcase its latest products and developments from the tire segment at Hannover Messe instead of at CeMat. Together with other technological highlights and intelligent key technologies from Continental, the new solid tire portfolio and tire pressure management system for pneumatic tires will be on display in Hall 5, Stand E18 from April 23 to 27.
Contact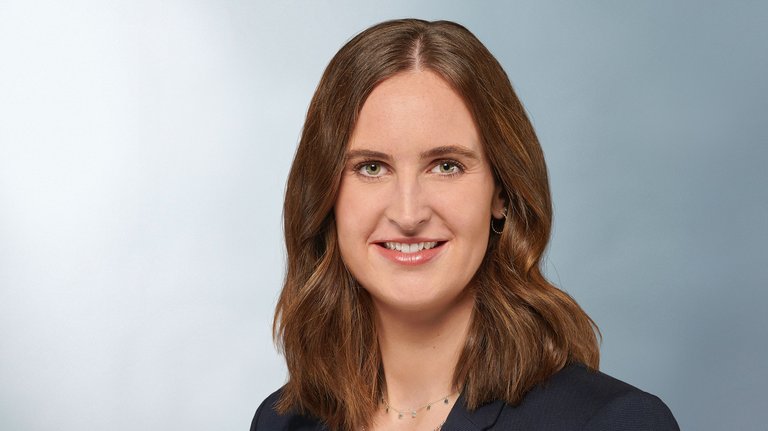 Julia Reinhold
Spokesperson
Commercial Specialty Tires