Press Release
February 27, 2018
Rolf Mack new head of Diagnostics & Services at Continental
Experienced manager with outstanding knowledge of products and markets
Many years of experience in data-based services
Focus on innovative solutions for workshops and in the connected car arena
Frankfurt, February 27, 2018. Rolf Mack (33) has taken over as head of the Diagnostics & Services division at Continental, which is responsible for development, product management and sale of diagnostics-based solutions and data-based services in the aftermarket. The international technology company is thus filling this executive post with a manager who already has a wide range of experience in the mega trends of connectivity and digitization, topics that are sharply increasing the importance of diagnostics. The graduate in industrial engineering has been responsible for the division's global product and service portfolio for three years and, among other things, played an influential part in rollout of Continental's Remote Vehicle Data platform. "I'm delighted that this division with its highly promising future will be led by Rolf Mack, a digital native who has many years of experience and outstanding knowledge of products and markets," says Peter Wagner, Vice President Independent Aftermarket and Managing Director of Continental Aftermarket GmbH.
Mack began his career at the Continental Group ten years ago under a trainee program alongside his studies. He then assumed technical customer and product responsibility for several European OEMs at the Commercial Vehicles & Aftermarket division and was in charge of market launch of the digital tachograph in Russia. That was followed by a change in perspective in 2014: As Business Development Manager, he managed innovation projects in the field of intelligent transportation systems and led a cross-group team in a research project relating to the provision of services based solely on vehicle data. Over the past years, he has expanded this focus on data-based services as head of Program Management at Diagnostics & Services.
"We'll stick unswervingly to the approach we've adopted and offer innovative solutions specifically for workshops and in the connected car arena," emphasizes Rolf Mack. "My biggest motivation has always been to make more of the available data." As part of that, the manager intends to combine the broad automotive expertise of the technology company Continental with his division's own diagnostics know-how even more effectively. "And by 'more effectively,' I mean not just finding technological innovations, but also working together with customers to establish new business models and cooperative solutions." That is the way to serve customers and leverage market potential in a pinpointed way.
Contact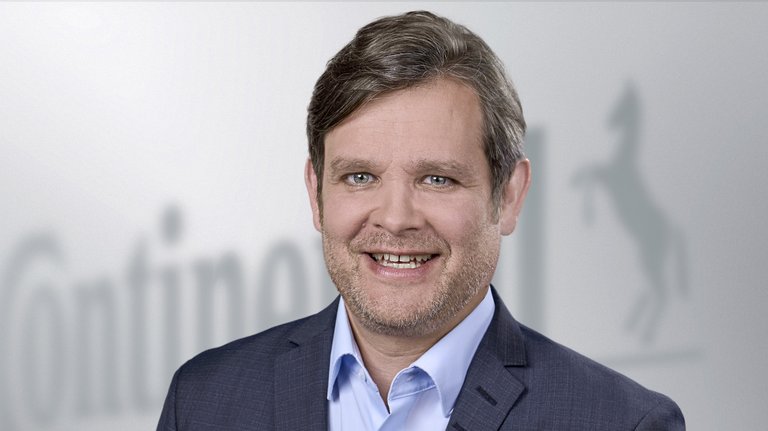 Christopher Schrecke
Media Spokesperson Smart Mobility