Press Release
March 27, 2018
Forklift Trucks Drive Efficiently, Safely, Reliably and Smoothly into the Future with Continental Technology
Continental offers a wide range of components for industrial trucks from a single source
Specially tailored to customer requirements
Hanover, March 27, 2018. Industrial trucks transport the goods in warehouses and the components in factories quickly from A to B all over the world. A wide range of Continental products designed specifically for this application ensure that the corresponding tasks are carried out efficiently, safely, reliably and smoothly. Today's conductive fuel hoses prevent spontaneous ignition, improve hydromount comfort and assist timing belts with height detection. Together with leading forklift truck manufacturers, the technology company is developing trendsetting solutions for material transport as well as special solutions tailored to the requirements of the application in question. The focus is on megatrends such as automation and increased efficiency as well as networked and intelligent solutions. "Automated industrial trucks, intelligent forklift trucks, and robots and cobots that communicate with each other are becoming an integral component of logistics fleets," explains Hans-Jürgen Duensing, member of Continental's Executive Board, envisaging the warehouse of the future.
Flexible hose for particularly confined and complex installation situations
Today's technologies continue to play an important role in the safe and efficient operation of industrial trucks. The versatile Conti Excelsus transfer hose is the perfect solution for high-temperature applications. Its special braid made of a plastic textile, which is resistant to high temperatures and chemicals, makes the hose particularly flexible and facilitates use in particularly confined and complex installation situations. The hose can withstand temperatures of up to 250°C, supplies the turbocharger with cooling water and lubricating oil, and is also used in its control system. It is also suitable for air transportation. Thanks to its lightweight construction, the Conti Excelsus is considerably lighter than the PTFE tubes braided with stainless steel that have been used up to now.
Also being used in many forklift trucks are flexible, dimensionally stable oil lines made from a polyamide tube with reinforcement. They are approved for operating pressures of up to 80 bar and are suitable for use as low-pressure hydraulic lines for numerous applications. Although preformed, they are much more flexible than the PA tubes used to date. Their structure also means that they can dampen vibrations and be easily assembled.
FPM inner layer prevents static charge
Continental is also making things considerably safer for users with an electrically conductive fuel hose. The product's inner layer made from FPM (fluoropolymer rubber) prevents a static charge from forming at high flow rates, which, in the worst-case scenario, could lead to flying sparks and the spontaneous ignition of the vehicle. The highly flexible fuel lines are suitable for gasoline, diesel and biodiesel. They withstand operating temperatures from -40°C through 150°C. The hose cover is resistant to radiant heat of up to 150°C and, for short periods of time, even 175°C.
Continental also offers compact hydraulic hoses with stable, yet highly flexible, steel wire reinforcement that fit perfectly into ultra-tight spaces to perform high-pressure tasks in the lifting gear of industrial trucks, hydraulic hoses for hydrostatic propulsion and dual hoses made of plastic that control the hydraulic lift mast. Preshaped fuel hoses made of polyurethane and polyamide for petrol, diesel and RME-diesel-powered forklifts are also contained in the selection. A space-saving plug-in system is used to ensure quick fitting of these lines. And, to round off the product range, there are molded hoses for special charge-air cooling applications among other things.
Golden tires: SC20 Clean for minimal ground tracks in dust-sensitive environments
In North America and Europe in particular, demand is increasing for abrasion-resistant, clean tires. This is due to strict hygiene regulations, not only in the pharmaceutical and food industries, but also in numerous other industries. Strict environmental specifications and trends such as digitalization and automation require the modernization of many production plants. These ultra-hygienic production conditions require ground tracks and skid marks caused by the abrasion of tires and dark residual dust from tires on the products to be reduced as far as possible. Clean tires such as the SC20 Clean, with their light side wall and tread compounds which look almost golden, create considerably reduced tracks than black tires. They therefore contribute to a cleaner and visibly more hygienic working environment.
State-of-the-art suspension technology for improved ride comfort
With its Schwingmetall range, technology company Continental also offers state-of-the-art suspension technology for axles, cabs, engines and aggregates from a single source – from rubber/metal mounts for noise decoupling through to suspension elements for maximum comfort. The comprehensive product line also includes bushings and mounts that have an integrated fluid system. Compared with conventional mounts, they calm vibrations even more reliably, because the hydraulic medium creates an additional damping effect.
Hydro bushings can be used as engine and cab mounts in forklift trucks, for example. The hydraulic medium moves within the rubber element with complete freedom. If the hydro bushing is stressed, the medium flows through the narrow channels inside. The resulting flow resistance creates a counterforce to the externally generated shift. This means that vibrations are mitigated and the comfort enhanced for the driver. The Continental hydro bushing handles loads of 1,230 N to 3,000 N and has impressive durability.
Continental's air spring systems also provide solutions for the anti-vibration suspension of cabs and driver's seats.
Virtually silent drive solutions
Timing belts made of polyurethane are used in the control assembly of many forklift trucks for height detection and enable precise positioning. PU flat belts with resilient reinforcement also provide space-saving and virtually silent drive solutions for lift masts of industrial trucks. Thanks to their polyurethane coating, they are maintenance-free and considerably more durable than chains. A further advantage is their flexibility, which also enables very small diameters to be used.
The breathable upholstery material Laif Vyp provides added comfort for forklift truck drivers, who have to remain focused throughout the entire working day. The hybrid material made from vinyl and polyurethane combines the beneficial properties of both as it is a durable material with a soft surface. It is permeable to air and water vapor. Its breathability makes it extremely comfortable, even for long periods of sitting.
All the important information required by forklift truck drivers is shown on the Continental displays. The company also offers electronic control units that control various vehicle functions for industrial trucks. For example, one of these units controls all the forklift movements, i.e. driving forward and backward, steering, up and down motions of the forks and a great deal more besides. Another unit controls the lights, turn indicators, windshield wipers and additional functions such as the heater and radio. Yet another unit is installed in the armrest, where it handles the operational commands for the controls there such as the joystick and push-buttons.
Thanks to Continental's extensive product range, forklift truck manufacturers receive numerous perfectly harmonized vehicle components from a single source. Further development to include digital components is the next step in lowering operating costs, managing fleets more efficiently and improving industrial safety. The sensor fusion of radar, lidar and camera technology enables the vehicle environment to be visualized in detail. The interconnectivity of sensor and information systems improves industrial safety and makes operation more efficient.
Contact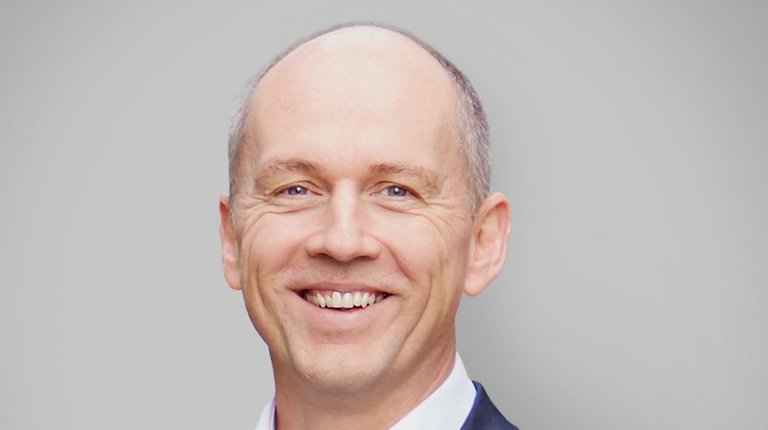 Wolfgang Reinert
Head of External Communications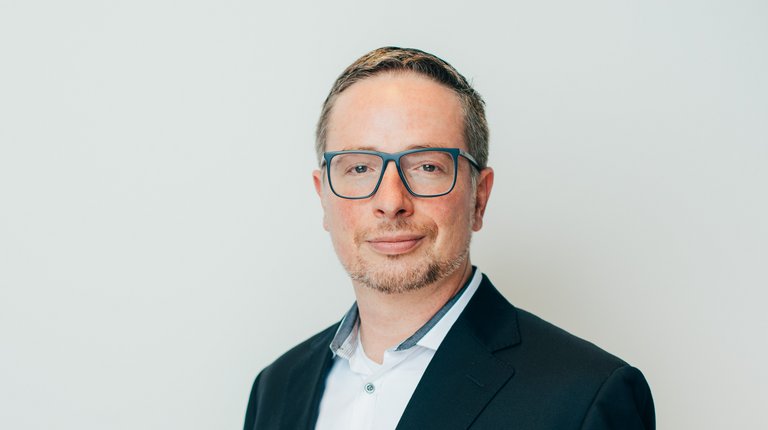 Sébastien Bonset
External Communications Manager