Press Release
April 17, 2018
Continental Presents Full Tyre, Service and Solution Portfolio for the Construction Industry at Caterpillar Demonstration and Learning Center in Málaga
Premiere: Conti CrossTrac truck tyre for mixed on/off-road application
Full portfolio includes truck and OTR tyres, hot and cold retreading solutions, a range of services as well as modular solutions for tyre pressure monitoring
Hanover/Málaga, April 17, 2018. In the past 70 years, the movement of people towards cities has accelerated. While in 1950 only 30 percent of the world's population lived in cities, this share is projected to rise to around 66 percent by 2050. With more and more people living in urban areas, the need for housing, schools, hospitals, offices, warehouses, factories, roads and rails will also increase – and therefore also the demand for construction. As an important business partner and supplier for the construction industry, Continental is broadening its construction tyre portfolio with the new Conti CrossTrac truck tyre for mixed on/off-road application. The newcomer is celebrating its premiere at the Continental Construction Innovation Days in Málaga from April 17 until April 19, where the technology company is presenting its full tyre and solutions portfolio for all tasks, applications and machinery along the construction value chain.
"The projected growth of the construction industry will also increase the demand for construction machinery and, consequently, the need for highly specialized construction tyres. Our new Conti CrossTrac usefully complements our broad construction portfolio. Developed for safe, productive, efficient and sustainable construction logistics, it is bringing real added value to our customers in the construction segment," says Constantin Batsch, Vice President Truck Tyres Replacement EMEA.
Best of two worlds: Conti CrossTrac truck tyre for on and off-road use
Transport to and on construction sites can be a tough business. To succeed, the equipment used must work reliably, on and off-road, day in, day out. To fulfill these demanding requirements and to provide the ultimate balance between on and off-road performance, the new Conti CrossTrac tyres have been developed based on the latest truck tyre technologies.
Innovative tread designs and a state-of-the-art compound provide a balanced flexibility with outstanding durability, traction, robustness and impressive chip, chunk and cut resistance for harsh off-road conditions as well as low rolling resistance, high mileage and a smooth performance on paved roads. The result is that the driver can easily manage any surface. Even under hard braking maneuvers and changes of direction, the Conti CrossTrac tyres never lose traction. All major sizes will be available as an intelligent tyre, already fitted with tyre sensors shipped from the factory. The intelligent sensors constantly measure temperature and air pressure from inside the tyre and provide data to Continental's tyre monitoring systems ContiPressureCheck and ContiConnect to be displayed on the vehicles dashboard or on a web portal overseeing the entire fleet.
ContiLifeCycle: hot and cold retreading for multiple service lives
Continental truck tyres are designed for ultimate economy throughout their service lives and beyond, especially when it comes to the casing. Thanks to their robustness, Conti CrossTrac tyres allow for multiple service lives. The ContiLifeCycle begins with the new tyre and continues with the premium hot and cold retreading solutions ContiRe and ContiTread, which provide a full, new, strong-performing tyre life. Besides offering premium solutions for retreading, Continental also takes full care for casing management from inspection and storage, to purchase and transport, and – if necessary – even to final disposal. By prolonging the life of tyres, ContiLifeCycle helps decrease the cost per mile and thus reduces total costs of operation.
ContiEarth: OTR tyres tailored for construction machinery used on different ground conditions
Mud, sand, rock, unpaved roads: off-the-road tyres (OTR) for construction vehicles and machinery have to cope with difficult ground conditions. Continental has developed the ContiEarth range, a series of OTR tyres, each of which is equipped with a special tread pattern tailored for the specific needs and requirements of loaders, dump trucks or dozers used in mining and construction projects. The ContiEarth range consists of two tyre lines, the EM-Master and the RDT-Master. The EM-Master for ADTs, loaders and dozers is available in two versions with different tread designs – the E3/L3 version for good self-cleaning capabilities, traction and manoeuvrability in soft and muddy terrain and the E4/L4 with high carcass protection, cut resistance, traction and smooth running on hard and rocky surfaces. The RDT-Master was designed for rigid dump trucks featuring high stability, durability and good traction even at high speeds over long distances.
As intelligent tyres, both the EM-Master and the RDT-Master come with integrated tyre sensors shipped from the factory, ready for the tyre pressure monitoring systems ContiPressureCheck and ContiConnect.
Digital solutions: ContiPressureCheck and ContiConnect for efficiency and safety in the construction business
In tough conditions like mining and construction sites, efficiency and safety are key. However, underinflated tyres are still a major cause of breakdowns and service calls. On average, one third of fleet tyres are underinflated. To ensure correct tyre pressure and temperature, Continental has developed its digital tyre pressure monitoring systems: ContiPressureCheck for single vehicles and ContiConnect for fleets. Continental tyre sensors are at the core of both systems. The intelligent sensors constantly measure temperature and pressure from inside the tyre and provide data to be displayed on a device – whether this is on a handheld tool, inside the driver's cabin or on a web portal overseeing the fleet. The alerts and notifications in particular are designed to steer the fleet's attention to immediate action needs.
Service is key: ContiFleetCheck, ContiFleetReporting and field engineers help customers increase the efficiency and safety of fleets
Making the right tyre choices for any given application is key to increasing both the efficiency and safety of single vehicles and fleets. Continental is therefore proud to have a broad dealer and salesforce network among its field engineers. Their main responsibility is to meet and advise customers in the field, help them with the right choice of the tyre product and digital solutions for the specific application, track needs and requirements of the customer and, therefore, also act as an interface to the R&D department at Continental. In addition, Continental also offers ContiFleetCheck, a system that tracks tyre pressure, tread depth and mileage as well as damage and wear profiles. ContiFleetReporting complements the service portfolio to provide fleets with a complete analysis of the vehicle park's tyre performance.
Contact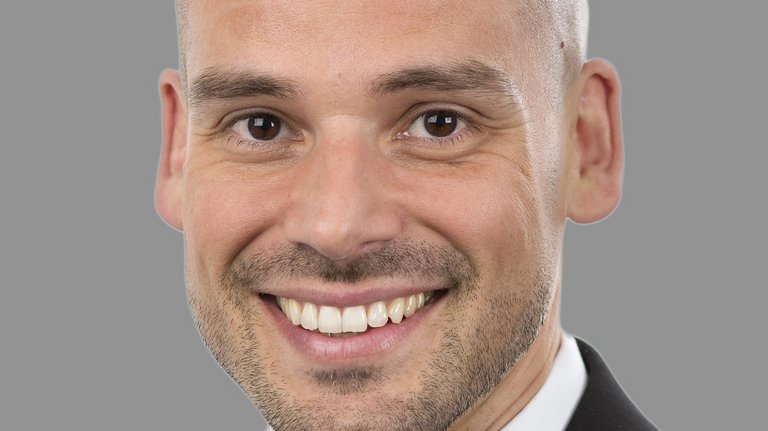 Jürgen Sorg
Head of Media Relations & PR