Press Release
July 04, 2018
Prevention of right-turn accidents: Turning assistant with artificial intelligence can save lives
Continental adds camera technology to its radar-based assistant
Artificial intelligence will help to anticipate the behavior of pedestrians and cyclists
Policymakers and industry associations call for mandatory installation of turning assistants
Frankfurt, July 4, 2018. The experts for driver-assistance systems at Continental are hard at work on future generations of the right-turn assistant for trucks. The technology company is already producing radar-based systems. In the coming years these systems will be augmented by cameras and later by the use of artificial intelligence. "Our existing systems are already able to prevent most turning accidents," says Dr. Michael Ruf, head of Continental's Commercial Vehicles & Aftermarket business unit. And traffic safety is just one goal of the company's intensive work on developing the right-turn assistant. Another is to rule out false alarms for the driver. "We're using technologies from the world of automated driving to make the system better able to recognize situations that in truth are not hazardous and thus avoid false alarms."
Accidents involving right-turning trucks are generally very serious. All too often, cyclists or pedestrians are injured because they are not seen in time. According to a study by the German insurers' accident research association (UDV), in Germany alone about one third of the cyclists killed in traffic each year were involved in turning accidents. As a consequence, there have been growing calls in recent weeks for mandatory right-turn assistants. The European Commission, the German Federal Council, the German Traffic Safety Council – all are pushing for mandatory installation of electronic turning assistants in commercial vehicles weighing over 7.5 t.
First-generation warning systems are ready for use
Modern assistance systems, such as those already offered by Continental for OEMs, can warn the drivers of commercial vehicles when a pedestrian or cyclist is in the vehicle's blind spot. Using radar, they determine the positions of other road users in relation to the vehicle and calculate the time remaining until a possible collision. These active first-generation systems use a pulsating LED light strip in the vehicle cabin or an acoustic signal to warn the driver of the danger. Collision hazards can thus be detected in good time.
Cameras improve the performance of radar-based systems
The second generation of the right-turn assistant will be even more effective. It will be better able to distinguish hazardous from non-hazardous situations, and in an emergency it will brake the vehicle automatically. For this purpose, the radar will be augmented by cameras with the ability to detect special features of the infrastructure like curbs. This will permit better assessments of the situation and more accurate warnings.
Artificial intelligence increases safety and driver acceptance
In just a few years, right-turn assistants will be able to precisely interpret complex and unpredictable traffic situations, warn the driver, and if necessary automatically initiate emergency braking. At Continental, pre-development of these systems is being carried out by the Computer Vision Lab, a part of the cross-divisional Artificial Intelligence Lab, where new software technologies and algorithms are exploited for innovations. One of the methods being perfected is gesture recognition, which uses machine learning and imaging techniques to recognize an approaching cyclist and see the person's intention. With artificial intelligence it will also be possible for the right-turn assistant to anticipate the movements of a pedestrian or cyclist. Dangerous situations will be prevented before they arise.
The developers of right-turn assistants face a considerable challenge, as Christian Eilers, software project manager in the Computer Vision Lab explains: "We must observe the fine line between normal and critical traffic situations so that the system issues a warning or triggers emergency braking only when there is a real danger. We call this prevention of false positives." This capability is decisive for the introduction of automatic emergency braking, and it is important for driver acceptance.
Continental's Innovation Truck already includes a working gesture recognition system for test purposes, and in a few years the system will be available on the market for volume production. Visitors to IAA Commercial Vehicles in Hanover will be able to see both generations of the system at first hand: at Continental's stand A06 in Hall 17 and in the demonstration vehicle on the open-air grounds.
Contact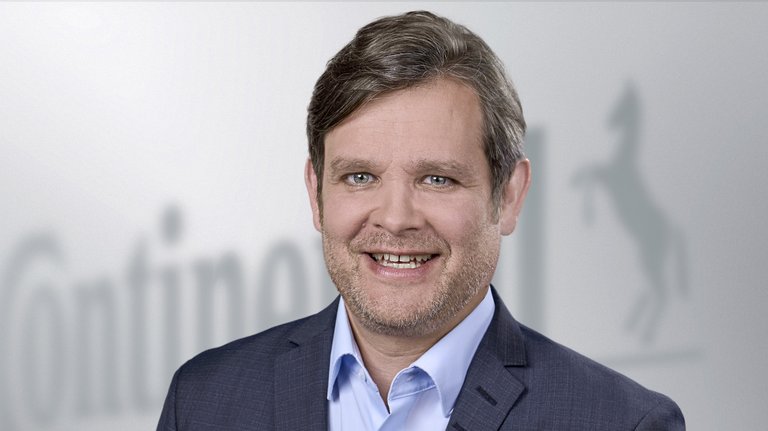 Christopher Schrecke
Media Spokesperson Smart Mobility