Press Release
July 16, 2018
Top quality for all kinds of weather: Continental adds wiper blades to its line of aftermarket products
AQUACTRL wipers deliver superb performance thanks to maximum windshield contact
Vehicles with metal-framed wipers can easily be refitted with modern flat wiper blades
Compact product range covers a large portion of the market, simplifying stockholding
Frankfurt, July 2018. As well as windshield and headlight washer systems, the international technology company Continental is now also offering wiper blades for the spare parts market. Continental AQUACTRL wiper blades are now on the market and fit 95 percent of all cars in Europe.* "The expansion of our product range was a logical step," explains Peter Wagner, Independent Aftermarket Vice President and Managing Director of Continental Aftermarket GmbH. "We're leveraging our extensive know-how and our expertise in rubber products to offer garages and drivers another spare part in OE quality. And wiper blades are just the first step. We're going to add new products and move into areas of the aftermarket where we haven't been before." This will also strengthen the Continental brand in the independent aftermarket. "Continental is known throughout the world for excellent quality and reliable service. The new products will fit perfectly in our brand portfolio," Wagner adds.
Patented spoiler keeps blades flat on the windshield
Continental's wiper blades deliver superb wiping performance in all kinds of weather. Their special design optimally distributes pressure across wipers of any length and on any windshield. A patented spoiler presses the blades against the windshield even at high speeds and with strong wind resistance. The product range is compact, minimizing the logistics for dealers and garages: it includes 21 different front and rear blades plus 46 sets with blades for the driver and passenger side. The advantage of the direct fit sets is that they have pre-installed adapters, allowing customers to attach the blades directly using the plug-and-play principle. Another advantage is that customers who still have metal-framed blades can easily use the adapter to upgrade to modern flat-blade technology.

Outstanding test results guarantee quality
AQUACTRL wiper blades are made by a well-known OE manufacturer that also supplies leading European car makers. "All of the products that we put on the market meet the highest quality standards," says Harald Braunberger, who is responsible for the product. "We tested the blades together with the German Technical Inspection Authority TÜV Nord according to numerous criteria in the SAE J 903 standard. The blades performed better than competing products and clearly demonstrated their effectiveness. In the dynamic wiping quality test they had perfect wiping results at very high speeds."
In contrast to conventional models, AQUACTRL wiper blades consist of a single continuous metal spine with a bonded rubber strip. This makes them especially rugged and durable. A special coating reduces noise. In addition, they are easy to install. Continental provides printed installation instructions as well as an online PDF version. Users can also view step-by-step mounting videos at http://www.continental-aftermarket.com/en/installation by entering the relative product number. Links and QR codes on the package and printed instructions lead users directly to the videos. In addition, Continental provides garages with sales materials like posters, flyers and sales racks.

*95 percent coverage in Europe for vehicle models 2003 and later

Contact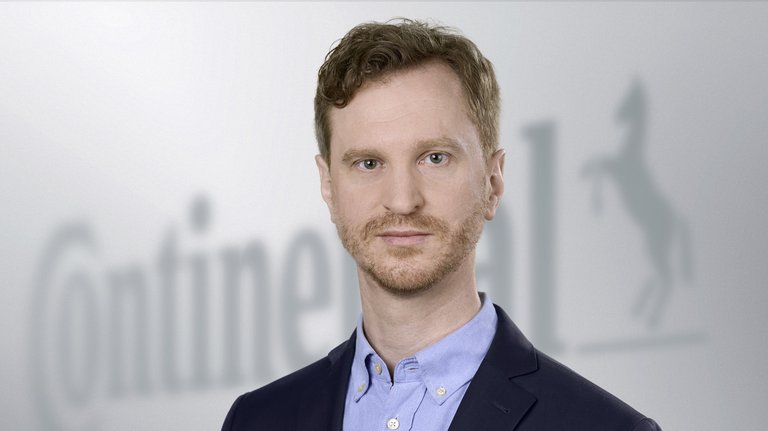 Oliver Heil
Media Spokesperson Smart Mobility