Press Release
August 20, 2018
Commercial vehicle workshop 4.0: TruckOn brings uptime for fleets and new customers for the workshop
Greater reach: Workshops get online in just a few steps
Increased operational efficiency thanks to digital organization and handling
Fleets can work easily with remote workshops and reduce downtime
Villingen-Schwenningen, August 2018. Technology company Continental is expanding its digital offering for commercial vehicle workshops. With the TruckOn brand-independent service platform, workshops can have an online presence, optimize processes, gain new customers, and increase their loading. Fleet operators and haulage companies from throughout Europe can agree their next truck service around the clock using the communications portal. "TruckOn represents workshop booking 4.0. This makes us a pioneer in the market," stresses Dr. Lutz Scholten, Manager of the Tachographs, Telematics & Services Division at Continental. "Network visibility and process digitalization are also indispensable for workshops to achieve success in the future. To this end, TruckOn provides operators with a straightforward entry point. The platform can enable them to win new business, and increase turnover and efficiency – with relatively little outlay."
Service offering appears automatically in searches
The workshop enters the services it offers, for which brands, and at what price in its profile. The offering then appears automatically in all relevant searches – regardless of whether the search has been initiated by the haulage company in the next town or the fleet operator abroad. This gives the workshop a completely new channel for acquiring customers – with much less effort than is customary. The workshop receives a message to inform it of enquiries and bookings. It immediately receives detailed information on the order, such as make, year and service required. In doing so, TruckOn delivers this information in the language set by the user. Initially, workshops from Germany, Italy and Spain can register from this September followed by workshops from Austria, France, Great Britain and the Netherlands, who will be able to register in 2019.
Fleets utilize drivers' rest time for services – workshops benefit
With TruckOn, fleet managers and haulage companies can agree their next workshop service at any time of day – throughout Europe. As efficient use can be made of rest times for servicing, companies are able to maximize their vehicle operating times. In turn, workshops benefit from this and thus open up a completely new customer circle. Not only can fleets find and contact them more easily, it is also much simpler for them to book a service in a previously unknown workshop. Prices are known in advance and reviews by other users create confidence.
Access to large vehicle database with 30,000 truck models
Another advantage is that, thanks to the database connected to TruckOn, workshops have direct access to more than 30,000 truck models and can define a price directly for their particular service for many of these models. TruckOn also offers the option of managing all appointments efficiently online. A dashboard shows clear evaluations relating to the number of bookings and how the customers have assessed the service.
The experts at Continental placed great value on practical relevance when developing the platform. For this reason, they have included the input from numerous European workshops from the partner network in the development. In order to use this e-commerce service, workshops must apply for membership at TruckOn. Those registering now will pay nothing for this until the end of 2018. At the fair TruckOn will officially be launched. Interested visitors will find out more about the service at Continental's booth B11/A06 in hall 17. There, they will also have the possibility to test the platform.
Contact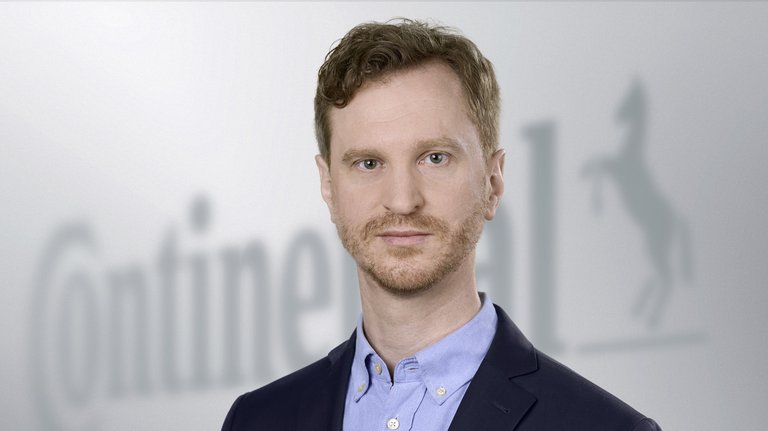 Oliver Heil
Media Spokesperson Smart Mobility