Press Release
September 11, 2018
Premiere at Automechanika: Filters Supplement Continental's Product Lineup for the Aftermarket
Lineup includes oil, fuel and air filters as well as interior air filters in original equipment quality
Protects fuel injection systems, engines and occupants from dirt, wear, fine particulates and moisture
Cooperation with Italian filter manufacturer UFI Filters
Frankfurt, September 11, 2018. The technology company Continental is showing its latest new products for the automotive aftermarket for the first time at Automechanika. From early 2019, an extensive selection of oil, fuel, air and interior air filters will be available to dealers, service shops and car drivers in OEM quality. To this end, Continental has entered into a partnership with UFI, a global leader in filter manufacturing, and it is marketing its lineup under the Continental brand name in Germany, Austria, Switzerland, the Benelux countries and Scandinavia. "With OE competence and its extensive research department, UFI is precisely the right partner for us in this area," explains Peter Wagner, head of the Independent Aftermarket business segment at Continental. "That is because we share the philosophy of making major investments in research and development."

Solutions for all standards and applications
With its comprehensive filter program, Continental is offering reliable protection for fuel injection systems, engines and interiors against dirt, wear, fine particulates and moisture – all from a single source. All filter media have been optimized to a high degree for each application based on the technical competence and high intensity of material research efforts.
The oil filter solutions made of synthetic fibers or cellulose and resin are suitable for all oil specifications – including the new "long life" oils. They reliably clean these oils of contaminants such as soot or biodiesel. The filters are available in two versions: filter media made of synthetics or glass fibers and cellulose-based filter media.
The gasoline and diesel filters produced from recyclable materials exhibit high levels of filtering effectiveness. They filter out even extremely small particles as small as 4 microns, and they avoid wear and power losses. In addition, they ensure that there is no water in the fuel that could cause damage in the engine. The separation efficiency of filters that separate water contained in fuel is certified to the ISO 16332 standard and is 95 percent. This high coalescence effect is attained by a patented method of depth filtration with multiple polymer layers of different porosities. UFI is the global market leader in supplying diesel filters to the OEM industry. In the future, it will be possible to procure these products in the countries named.
Better fuel economy is another important goal of air filters. The high contaminant absorption capacity of the air filters results in open valves and injection nozzles. This also leads to reduced hazardous emissions, as UFI informs.
Continental offers two variants of interior air filters: either pollen filters made of synthetic fleece material or fleece with activated carbon. The latter blocks the ingress of particles into the vehicle interior which are as small as 0.01 to 2 microns – such as gas, bacteria, molds and odors.
Contact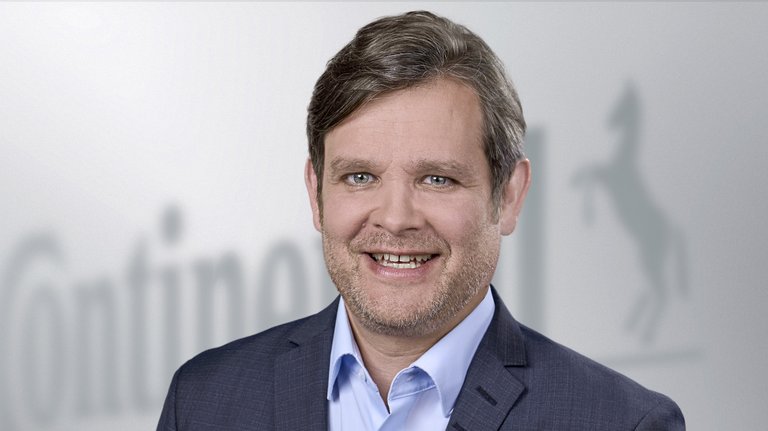 Christopher Schrecke
Media Spokesperson Smart Mobility