Press Release
September 11, 2018
Training courses for loyalty – Continental develops bonus program for workshops
Ordering spare parts for a Continental product will be rewarded with valuable knowledge
Fast, flexible and paperless – smartphone app opens up a wide range of service options
Program launch planned for mid-2019
Frankfurt, September 11, 2018. The 2018 Automechanika exhibition will see the first presentation of Continental's concept for its own bonus program for workshops. The project with the working title "More Continental" will reward the loyalty of its customers – and at the same time promote the development of knowledge in the workshops. Points collected can be redeemed for non-cash bonuses, especially for training courses. "The aftermarket is experiencing a technological leap, mainly thanks to digitalization and connectivity. We at Continental think in the long term – and that's why we want to support workshops in a way that takes them forward for the future," says Peter Wagner, head of the aftermarket and small series business segment for wear & spare parts and diagnostics at Continental.
This technological leap has greatly increased the demand for knowledge in workshops. The global technology company Continental has an in-depth knowledge of products and technologies, and it wants to pass this on. The bonus program will support workshops with their ongoing development. "Companies that do not adapt to new technologies such as e-mobility, driver assistance systems and remote vehicle data are going to lose customers – but anyone who is prepared to learn today can secure a competitive advantage," Wagner emphasizes. The bonus program is expected to start in Germany in mid-2019 and it will be successively introduced in other European countries.
Smartphone app provides convenient handling, plus additional services
In the future, registered workshops will collect "More Continental" loyalty points every time they purchase a Continental product ranging from brake discs and drive belts to tires. This functions very well via smartphone and the "More Continental" app, which is currently being developed. "We have broken fresh ground in the market with the app solution for our bonus program," says project manager Matthias Rödler. "Compared to non-digital bonus programs, it makes participation easier, because you can do everything on your mobile phone. And what's really special about the program is that it will also provide additional services for the customer, such as information on the installation of the product just scanned."
Focus on know-how transfer
The bonus catalog contains many useful products, but the focus of "More Continental" is clearly on the transfer of know-how and the further development of the workshops. Workshops can also redeem the points for Continental training courses that are subject to a charge. In addition to training courses on new technologies such as electric mobility and driver assistance systems, the program includes further training opportunities in drive technology, belt drive and brake maintenance for workshops & specialist personnel in the parts trade. However, Continental also supports its partners beyond the realms of pure technology – with business management courses for vehicle workshops, for instance. "The complexity of products is constantly increasing. This is why it's important to offer our customers tailor-made services and to support them in acquiring the necessary know-how for current and future challenges," explains Rolf Sudmann, head of the aftermarket business segment for power transmission solutions at Continental.
Continental also plans to provide its loyal customers with comprehensive repair information via the app, and marketing support for workshops – e.g. helping them to set up their own websites – is also in the planning pipeline. The bonus catalogue is being continuously expanded.
Contact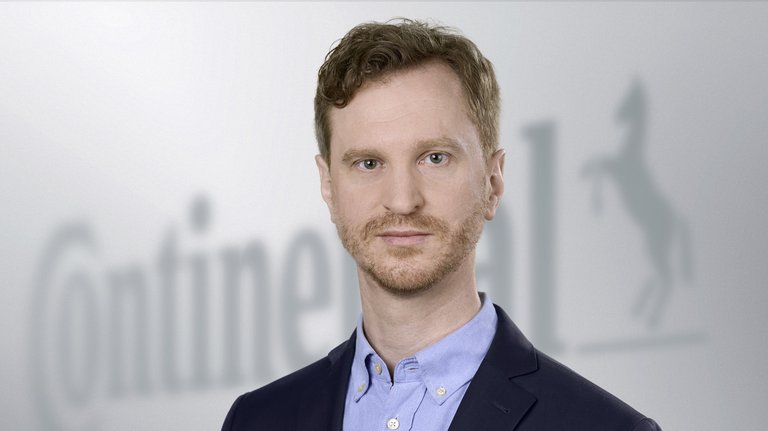 Oliver Heil
Media Spokesperson Smart Mobility