Press Release
September 11, 2018
Fleet, workshop and wholesaler connected – Carat opts for Continental's RVD platform
Online service platform for commercial customers is being tested
Another customer for Continental's RVD platform, which supplies vehicle data
Connection of the entire value chain all the way to parts management
Frankfurt, September 11, 2018. Continental wins more customers for its Remote Vehicle Data Platform (RVD): The purchasing cooperative Carat will be relying on Continental's know-how for its online service platform within the company´s digitalization project Mecanto. This cooperation includes the hardware and the connection to the RVD platform. Continental has already delivered the first Bluetooth® dongles for the pilot phase. Thanks to the Carat solution, commercial customers receive important tools for their fleet management – now they can easily monitor and efficiently control the maintenance and repair requirements of their vehicles. Workshops can also increase customer loyalty by advising their fleet customers in the best possible way, and parts deliveries can be better planned. Continental supplies the vehicle data for this. The test phase will run until December. In the course of 2019, Carat intends to gradually introduce the platform to the German market.
"This application, which focuses on B2B, is an excellent example of the wide range of business models and connected services made possible by our RVD platform," says Peter Wagner, head of the Independent Aftermarket business segment at Continental. Thomas Vollmar, managing director of the CARAT group, adds: "The special feature of our solution is that it connects all the stages of the value chain digitally – from fleet managers and workshops to parts wholesalers. We map the process holistically, going even further than simply placing an order with the workshop." The service is based on the manufacturer-specific and standardized vehicle data transmitted by Continental's OBD dongle via remote diagnostics – and it includes parameters like mileage and distance until the next service, plus information on the condition of the battery and brakes. "We were convinced by the great flexibility of the RVD solution, thanks to its modular design and the breadth of possible applications," emphasizes Vollmar.
Platform open to all market participants
Companies with small fleets can use the platform and a corresponding online portal to keep an eye on the condition of their vehicles and book workshop appointments directly. When this step has been completed, the entire downstream process chain is activated: The workshop receives the booking confirmation, and the nearest wholesaler receives the order to deliver the required parts. Continental's RVD platform provides real-time access to manufacturer-specific vehicle data via dongle, vehicle-dependent configuration of the dongle, and device and data management. Continental attaches great importance to data security, so that users always have control over who can and may use their data. The service is open to all market participants, and every fleet manager, workshop, wholesaler and industrial partner will be able to register for Mecanto and benefit from it.
Contact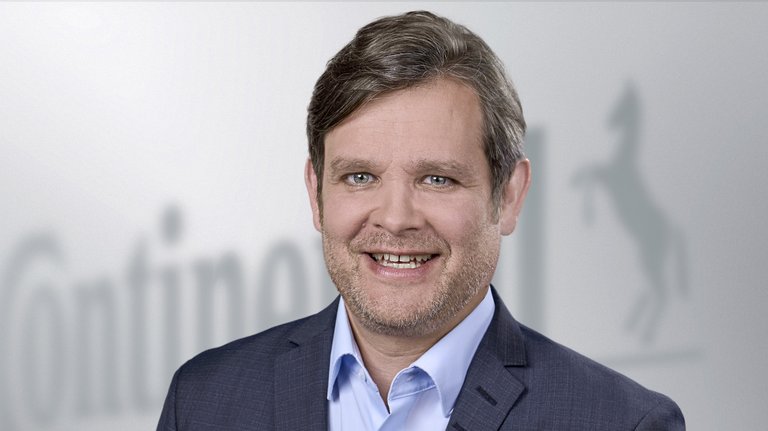 Christopher Schrecke
Media Spokesperson Smart Mobility