Press Release
December 10, 2018
Continental Is "Digital Transformer of the Year" 2018
Initiative by Vogel Communications Group and _MEDIATE recognizes pioneers of the digital transformation
Continental wins award in the "Automotive" category
Digitalization permeates all business areas at Continental
Schwalbach, December 10, 2018. The technology company Continental has been named "Digital Transformer of the Year" 2018 in the award ceremony for the DTOY initiative. This digitalization initiative by the Vogel Communications Group, a specialist communication and media provider, and _MEDIATE, a Berlin-based company for accelerating the transformation of established companies, chooses companies in five major sectors of the German economy as pioneers of the digital transformation. Continental came out as the winner in the "Automotive" category.
"Winning the renowned DTOY Award rewards our efforts as a technology company to consistently be a pioneer in our industry when it comes to digitalization. We are particularly pleased that all nominees are suggested by the industry itself, meaning that our activities are very present and accepted on the market," says Jürgen Braunstetter, head of Automotive Supply Chain Management at Continental.
At the award ceremony, particular emphasis was placed on the "Fast Forward 2030" vision, with which Continental is advancing the digital transformation of supplier management away from a supply chain and towards an autonomous supplier network. This is being done with the support of big data, artificial intelligence and real-time information on demand figures, delivery status, stocks and suppliers' machine capacities. "At Continental, the digital transformation in supply chain management started with the Smart Face project in 2013. We then developed a vision in 2016 with "Fast Forward 2030" and thanks to cross-departmental collaboration we have already reached a competitive level, as confirmed by the DTOY Award now," adds Braunstetter.
During the presentation of the award, the implementation of Industry 4.0 projects in two model factories, the establishment of a center of excellence for innovation and technology, and the global introduction of Office 365 and co-pace, Continental's start-up organization, were also highlighted as particularly forward-thinking with regard to the digital transformation.
Contact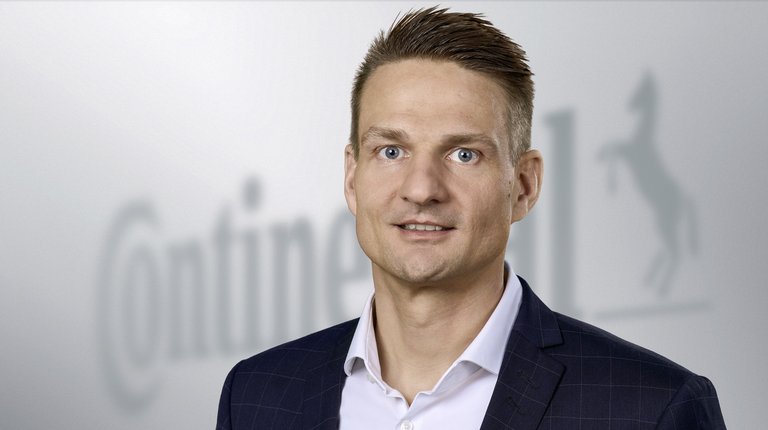 Sebastian Fillenberg
Head of Content, Media Spokesperson and Topic Manager Architecture and Networking