Press Release
January 31, 2019
Continental becomes Founding Partner in Extreme E off-road electric racing series
Races to be staged worldwide
Off-road races designed to boost awareness of challenges of the future
Continental to supply high-technology tires
Hanover / London, January 31, 2019 Continental is to sponsor the Extreme E off-road electric racing series. With electric SUVs and tire technology from Continental, the new series takes participants to the most remote corners of the world. Extreme E organizers are anticipating twelve teams will take part in the inaugural season, slated to begin in exactly two years. Prototype testing is scheduled to start in April 2019 and Continental is initially a Founding Partner of Extreme E, becoming a Premium Partner in 2021.
The tire manufacturer will ensure perfect road grip, whether in the Himalayas, on the coast of the Indian Ocean, in the Arctic, across the desert or in the tropics. The racing series at its locations will emphasise the challenges with which everyone in these ecosystems is already being confronted by today.
"We are truly excited to partner with Extreme E." said Nikolai Setzer, member of the Executive Board of Continental AG responsible for the Tire division and Corporate Purchasing. "This very new format of racing sports offers the opportunity to demonstrate how our ultra-high performance tires succeed in extreme conditions. Drivers in this adventurous off-road series will experience how performance meets safety on no matter which ground. An important factor of this series will be to heighten the audiences awareness towards current and future challenges such as climate change, the responsible interaction with our environment and the protection of important ecosystems. Sustainability is high on our company's agenda and this aligns perfectly with the targets of Extreme E, too." The technology company will equip all of the cars in the races with suitable tires for the respective terrain.
Founder and CEO of Formula E, Alejandro Agag added: "I've always been passionate about progressing electric vehicle technology and the impact that clean mobility solutions can have on the efforts to halt global climate change. I strongly believe that Extreme E can help make the world more sustainable faster, and we have a dream team to make this ambition a reality. Gil de Ferran is a leader in the world of motorsport, and in David de Rothschild and Fisher Stevens, Extreme E has attracted two of the best in their respective fields. Likewise, welcoming Continental Tires as a founding partner - and CBMM as niobium supplier - is a huge boost to Extreme E and shows the strong commercial appetite for this sustainable sport and entertainment concept.".
Contact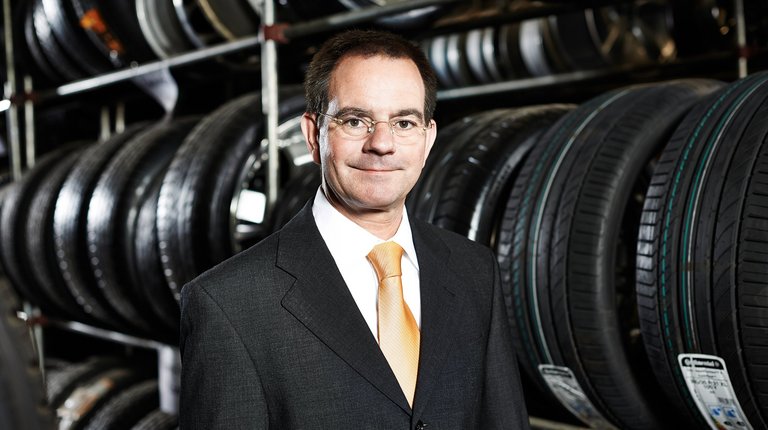 Klaus Engelhart
Press Spokesman
Passenger Car Tires / Germany, Austria, Switzerland