Press Release
May 22, 2019
Continental Opens Competence Center for 3D Printing in Karben
The competence center in Karben is available to all divisions and external partners
Through 3D printing technologies, production will be faster and cheaper
The team in Karben provides a wide range of 3D printing methods
Karben, May 22, 2019. Continental has opened the company-wide competence center for 3D printing at its electronics plant in Karben. Under the leadership of its own development and production service provider, Continental Engineering Services, the technology company combines years of expertise to implement this technology for production across all divisions. In contrast to traditional abrasive manufacturing methods, parts are built in layers using digital design data. In a state-of-the-art 8,000m2 manufacturing facility, the company brings together a variety of manufacturing processes and systems. Thus, the competence center in Karben enables the high-precision and efficient production of small quantities of components for internal and external customers.
At the Karben site, Continental Engineering Services combines various technologies. In addition to additive manufacturing, the following technologies are in use: high-performance CNC machines, injection molding and laser welding systems as well as state-of-the-art electronics manufacturing for printed circuit board assembly. The combination of a variety of environmental testing facilities and small-series manufacturing creates an ideal configuration that enables the right manufacturing technology or combination of technologies to be selected for each task.
"3D printing is becoming more and more important thanks to its many advantages. This is reciprocated by the ever-increasing demand for additively manufactured parts. With our competence center in Karben we are now able to test technologies, develop processes and procedures and roll out our production worldwide", explained Torsten Rauch, plant manager in Karben.
Production of complex and high-quality geometries
The 3D printing process, also known as additive manufacturing, involves applying material layer by layer to create three-dimensional objects such as calipers, fluid reservoirs and water pumps. Whether prototypes, samples, spare parts or tools, printed components made of aluminum, for example, are now comparable in terms of durability and appearance to traditionally manufactured parts. In addition, Continental combines the entire process chain, from design to production, to rework, testing and validation, and environmental testing all under one roof.
Stefan Kammann, head of business segment Additive Design and Manufacturing within the Product Solutions division at Continental Engineering Services, comments: "We make 3D scans of the components, edit them followed by printing them with the desired material. For example, we are able to produce a high-quality metal part in place of a plastic part. Furthermore, design changes can be handled flexibly depending on the product. The process lowers production costs with shorter production times".
State-of-the-art 3D printing technologies
In the new competence center, Continental has a variety of modern 3D printing technologies at its disposal. For example, the Selective Laser Melting (SLM) machine plays an important role in the production of metal parts. In a process involving selective melting of metal powder, a three-dimensional structure is built, layer by layer. Further technologies that involve using plastic include: Selective Laser Sintering (SLS), which uses various plastics such as PA, PP or polystyrene; Stereolithography (SLA); Digital Light Printing (DLP) and Fused Deposition Modelling (FDM).
Contact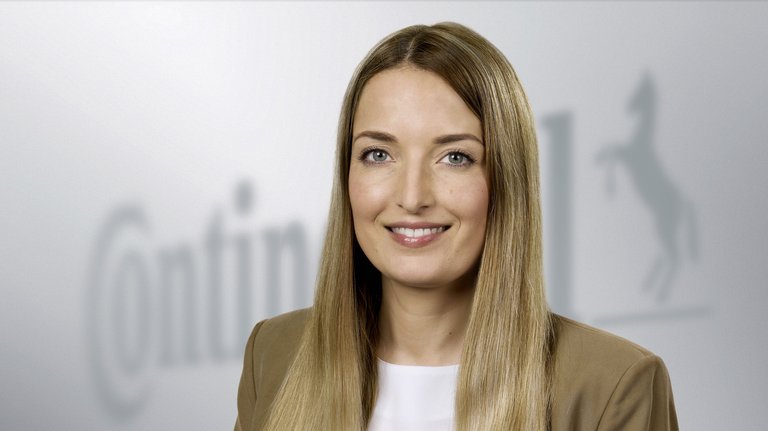 Alena Liebram
Media Spokesperson and Topic Manager User Experience