Press Release
June 17, 2019
Continental Previews Holistic Product Range for Port Applications
New radial products expand Continental's comprehensive portfolio
Tires and solutions to meet the specific demands of port costumers
Hanover/Rotterdam, June 17, 2019. The majority of international goods exchange is carried out by sea. Operators in port and intermodal operations are therefore under great pressure to find solutions for their highly specialized needs in order to master the challenging conditions of everyday logistics operations. Continental Commercial Specialty Tires (CST) offers a holistic product range of port tires and digital solutions for fleets. It was specifically developed to meet the high demands of all vehicles utilized in terminal operations, such as straddle carriers, reach stackers, rubber tire gantry cranes, terminal tractors and trailers, and heavy-duty forklifts.
The comprehensive portfolio combines the completely new radial tires as well as the proven V.ply tires. Both product lines offer performance and safety in everyday port and intermodal operations with cost saving potentials and positive environmental effects. While V.ply tires offer excellent performance in pick & stack type applications with limited distances, radial tires are perfectly suited for longer distances which are typical for load & carry applications.
The radial tires feature a single steel body construction: Sidewall and tread work independently of each other, wherefore the contact patch is stiffer and wider with a more even distribution on the ground surface. This ensures an improved traction and braking behavior as well as a more even tread wear when transporting containers over longer distances from one location to another. Radial tires further offer low heat generation and a flat tread contour ensures a high level of endurance and mileage over longer distances. All new radial tires come with a pre-installed tire sensor straight from the factory. The sensors measure inflation pressure and tire temperature simplifying pressure maintenance to increase the overall lifetime of the tire and allowing customers to avoid tire-related downtimes.
Thanks to the multiple layered high resistance polymer fibre construction, the proven V.ply tire portfolio offers a high degree of stability with excellent turning on the spot conditions, strong sidewalls and new abrasive and crack resistant compound.
The new StraddleMaster Radial tires have been developed for the requirements of straddle and shuttle carriers as well as Automatic Guided Vehicles (AGVs) mostly operating in load & carry applications. The central tire rib and the closed shoulder ensure longitudinal driving and cornering stability resulting in a high driver comfort and steering precision which is needed when transporting containers over longer distances in ports. The tire is ideally suited even in wet conditions: Due to the deep wide longitudinal tread grooves, water is dissipated quickly to ensure that traction is maintained. The innovative tread compound ensures a low heat build-up and reduced wear in higher speed and longer distance applications. This leads to an increased lifetime and endurance of the tire. As an intelligent tire, the StraddleMaster Radial comes with pre-installed tire sensor. The tire will be available in sizes 450/95 R 25 (16.00 R 25 equivalent), 480/95 R 25, 18.00 R 25 and 18.00 R 33.
The ContainerMaster Radial tire is an all-round tire that can be used in both pick & stack and load & carry applications. With its open shoulder design and deep tread depth, the tire performs best on Heavy Forklifts, Reach Stackers and Loaded Container Handler/Top Loaders, where a high tire mileage and lifetime is important. Thanks to its multiple steel belt construction and deep u-shaped tread grooves, the tire ejects stones and foreign objects from port surfaces increasing resistance to damage that can cause punctures. This effect is enhanced with the innovative tread compound with a high resistance to tread cracking leading to increased durability. Like its StraddleMaster Radial companion, it comes equipped with a tire sensor straight from the factory. The tire will be available in the sizes 16.00 R 25, 18.00 R 25 and 18.00 R33.
The ContiRT20 Radial has been developed for the requirements of Empty Container Handlers (ECH) and Heavy Fork Lift Trucks (HFLT). When loading and unloading containers, traction on all kinds of surfaces is important. The tire design therefore features a high number of multiple tread edges offering a good grip and high mileage performance. The large robust tread blocks are linked with tie bars to provide tread stability with less vibration and a stable delivery of tractive forces. Tire life is maximized due to the innovative tread compound with a high resistance to abrasive wear. Available in sizes 12.00 R 24 and 14.00 R 24, main fitment is for Empty Container Handlers and Heavy Fork Lift Trucks used in both port and industrial applications. The RT20 will also come with pre-installed tire sensor.

In contrast to the ContiRT20 Radial, the ContiRV20 tire has a closed shoulder design for use in the most demanding and challenging conditions. It is the tire of choice for terminal tractors, trailers and forklifts that operate in environments with uneven surfaces and a high risk of objects on the driving surface. Its highly resistant tread compound and closed shoulder design provide outstanding longevity. The ContiRV20 ensures maximum efficiency in drive force transmission at the same time providing superb grip and traction even in wet conditions. Short stopping distances on slippery or sloping surfaces improve the safety of driver and load. In addition, the design supports ride comfort and vehicle handling.
The TerminalMaster has been developed for the requirements of terminal tractors and trailers used in material operations in port terminals and other industrial applications. The tire has a larger tread depth of 24 up to 31 mm and is based on the proven tread design of the ContiRV20. The closed shoulder and the wear-resistant compound of the tire provide low abrasion, even wear and a high resistance to damage. A reinforced bead construction guarantees a long life expectancy with less downtime even under heavy use. These factors not only ensure a smooth running, excellent handling characteristics and a high load capacity of the tire. They also help to reduce fuel consumption, CO2 emissions and total cost of ownership. The TerminalMaster is equipped with Continental's patented visual alignment indicator VAI, which helps identifying incorrect wheel alignments and suspension settings without complex electronic measurements. Thereby, it simplifies maintenance and reduces effort and costs.
The TerminalTransport is an allround radial tire performing with its closed shoulder design and well-proven tread layout on all axle positions of a terminal tractor and terminal trailers. In the style of a classical truck tire, the TerminalTransport tire is specifically designed for high mileage and low rolling resistance. Due to its enhanced load index, it is able to handle the high loads in terminal transports safely – therefore it is the tire of choice for an environment with newer and even surfaces. It provides low energy consumption, excellent wet grip and traction, ride comfort and even wear at reasonable cost.
The ContainerMaster+ and DockMaster+ tires are applicable for reach stackers, empty container handlers and heavy-duty forklifts. Whereas the ContainerMaster+ is well suited for the typical operating conditions in most ports, the DockMaster+ is a slick tire especially designed for particularly challenging tasks such as twisting and turning on the spot. Both tires feature strong sidewalls that offer protection against damage. With high stability and low deflection, they offer a very stable platform for a vehicle to load, unload and transport containers. In addition, they offer a lower rolling resistance. This leads to lower fuel consumption and a longer service life. Both tires feature the Port Plus compound with improved wear performance. Operators benefit from an increased safety and an optimized cost-performance-ratio.
The StraddleMaster+ combines improved safety and handling with reduced operating costs. It enables a smooth slowdown of the vehicle even if the brakes are applied hard. In addition, vehicle operating costs and downtimes are reduced as the strong tire sidewalls provide excellent protection against damage, thus ensuring a longer lifetime. The StraddleMaster+ is especially suitable for AGV's where its low rolling resistance, precise steering and long life make it a popular fitment in both European and American terminals.
The CraneMaster is designed to enhance operating performance and endurance under enormous weights. Gantry cranes often turn on the spot under load. The fact that a rubber tire gantry crane does not move when its wheels are turned, puts tremendous stress on the tires, resulting in frequent flat spots and damages. When the deformed carcass is moved, tire wear increases exponentially. Tire lifetime is also shortened by UV radiation that accelerates the aging process of rubber dramatically, causing visible cracks in the tire surface. The CraneMaster minimizes these effects. It offers an exceptionally robust tire construction and rounded tread contour that reduces wear as well as casing damages and tread stress cracking. Its design makes the CraneMaster a perfect tire for application on mobile harbor cranes and automated guided vehicles. Compared to conventional tires, it provides superior maneuverability, improved steering on the spot, less internal movement rolling resistance, delayed aging and a better wear picture. All these factors contribute to a better driving performance, lower fuel consumption and therefore a reduction of overall costs.
The Trailer is a solid tire with a slick tread design. It is tailor-made for tough applications with a high risk of impact and damage. Being a solid tire, it will not puncture and there is no need for air pressure maintenance. The smooth tread pattern prevents 'saw tooth' wear and thus, vibrations. The tire is stable, puncture resistant, maintenance-free and therefore a quality and cost effective solution, when high load capacity, low vibration, low rolling resistance and long service life are priorities.
Continental's port portfolio at a glance:
Radial tires


StraddleMaster Radial

ContainerMaster Radial

ContiRT20 Radial

ContiRV20

TerminalMaster

TerminalTransport

V.ply tires


StraddleMaster+

ContainerMaster+ and DockMaster+

CraneMaster

Solid Tires

Trailer

Contact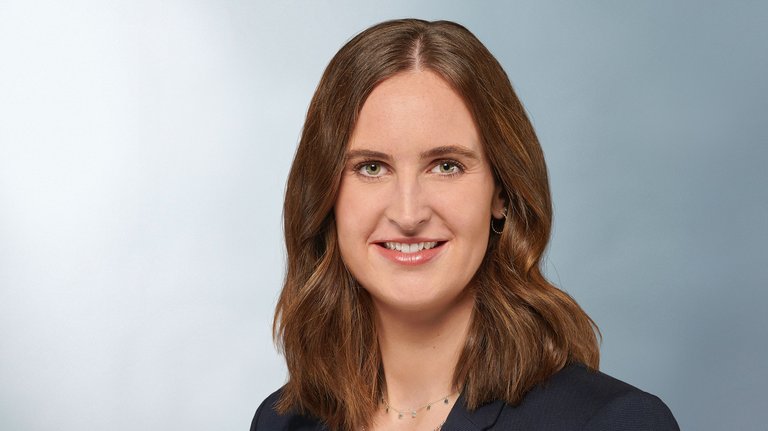 Julia Reinhold
Spokesperson
Commercial Specialty Tires