Press Release
September 05, 2019
Continental Presents High-Performance Platform for the Vehicle Cockpit of Tomorrow
Integrated Interior Platform: outstanding user experience of connected and automated mobility of the future for driver and passenger
Milestone in E/E architecture: the platform provides the computing power for all applications and services in the cockpit
Despite complex requirements, Continental's Software Factory ensures quality, speed and efficiency in development
Wetzlar/Frankfurt, September 5, 2019. At the IAA 2019 in Frankfurt (September 12 to 22), Continental will be presenting the latest version of its Integrated Interior Platform (IIP). As a high-performance computer, this comprehensive solution for software and hardware provides the basis for interaction between humans and vehicles in the connected cockpit of tomorrow – and at the highest level of quality. In its cockpit demonstrator, the technology company will show how the IIP combines various displays, such as the instrument cluster and the center console display, with Internet-based services to form a complete solution. The IIP is a milestone in the E/E architecture revolution, which is seeing in-car electronics move away from many individual control units to a few high-performance computers.
​​​​​​​

Continental uses virtualization solutions for the IIP architecture that allow several operating systems with various security requirements to be operated simultaneously on a single computer. The operating systems, such as QNX, Integrity, Linux and Android Automotive, can come from both open-source and third-party providers. The required software is integrated and tested in the highly automated and agile Continental Software Factory. From its Agile Campus at the company's Wetzlar location, Continental has also shortened development cycles by fundamentally changing processes and ensuring effective collaboration.
"The cockpit of tomorrow poses two major challenges for our development. Firstly, there is an ever-increasing separation of software and hardware, along with the numerous possibilities for various open-source software and thus also for new business models. Secondly, to implement processes that allow us to meet these new requirements rapidly, efficiently and with a high level of operational security proves to be challenging as well," explains Dr. Karsten Michels, head of Systems & Technology in Continental's Interior division.
The IIP supports a wide range of products and is scalable using various hardware concepts. "To tackle the challenges of system integration, we are changing the culture at Continental to focus on agile working. We have accelerated this change with our Agile Campus at the Wetzlar location. This includes a high level of automation of continuous test routines and a combination of strict gating and transparent quality metrics. The focus of our development is on quality," says Michels.
Integrated Interior Platform: technology for the cockpit of tomorrow
The IIP exhibit at the IAA will feature displays connected across the entire width of the cockpit under a glass surface, highlighting the number of functions that fully connected vehicles must be able to master at the same time. The digital driver display, for example, will show the view of the digital rear-view mirror in addition to traditional readouts. Moreover, the driver can use gestures to retrieve content such as high-resolution navigation maps from the passenger display. If the driver then switches to automated driving mode, the full display is shown, featuring all Internet-based services and apps that are otherwise only available on the passenger side. The IIP is capable of controlling multiple displays in the cockpit. To do so, the platform must be able to run both apps with a high automotive safety integrity level and those that are as open as possible (e.g. based on Android) from a wide variety of sources. The secure encapsulation of various operating systems through hypervisor technology or containers is therefore an integral part of the IIP. During manual driving, the passenger has the entire spectrum of familiar digital services available, including common office applications.
Complete culture change: agile working in the Software Factory
Around 20 Continental teams at four locations in Europe and Asia are participating in the agile development of the IIP software, with 70,000 automated tests conducted and 250 software baselines created and automatically documented each week. Every change to the source code is immediately "built," and the review of the fulfilled release conditions ("gating") is strictly automated. "We have done away with all manual reporting, because at this functional range we would exceed our capacities," says Jens Walther, a specialist in agile development at Continental.
In addition to "incorruptible gating," transparent metrics ensure that software quality can be measured in real time down to the level of the source code itself. "All quality-relevant information is available live to the scrum teams and internal and external stakeholders in order to initiate solutions to problems," adds Walther. "With this agile and automated approach, the software achieves a high level of maturity early on, allowing us to accelerate development and market launch."
As part of this cultural change, there is a deep understanding of agile working, in particular at Continental's Agile Campus Wetzlar. The use of agile methods and tools at the campus is not restricted to software development, as is usually the case. Instead, other areas of the company are being gradually converted to agile principles as part of a total cultural makeover. "The agile approach is earning its reputation," says Walther. "We are already fit today for the requirements of automotive manufacturers worldwide, who are approaching us specifically to work together on the basis of agile methods."
Continental will be presenting its vision for the mobility of the future at the IAA in Frankfurt from September 12 to 22, 2019, in Hall 8 / booth A39.
Contact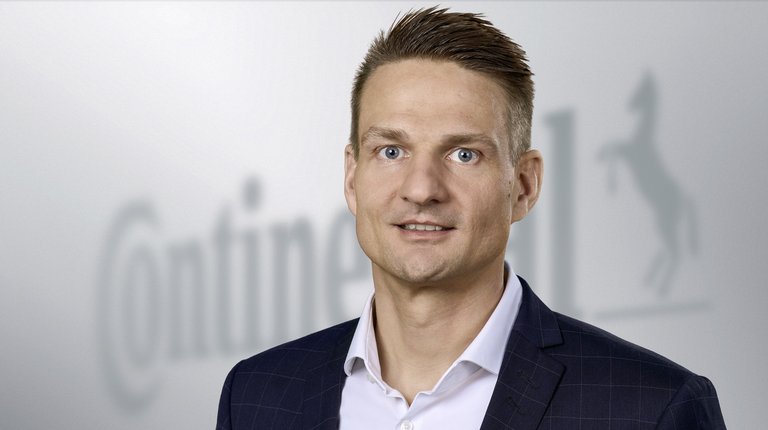 Sebastian Fillenberg
Head of Content, Media Spokesperson and Topic Manager Architecture and Networking