Press Release
October 21, 2019
Mobility is the Heartbeat of Life: Continental at the ITS World Congress 2019
Showcases services for smart cities such as car-sharing, connected services, city transport, traffic and fleet management
Demonstrates for the first time ever, the Corriere LM, its Last Mile Delivery Robot
Spotlights driver safety and wellbeing with solutions for anti-collision, driver fatigue monitoring, blind spot detection and driver health
Singapore, October 21, 2019. With growing urban traffic, there is also a proportional increase in the associated stress and risks. Addressing this challenge with the theme 'Mobility is the Heartbeat of Life', Continental presents its latest technologies and services for vehicles, fleets, and cities at the ITS World Congress 2019 in Singapore. Together with its subsidiary Quantum Inventions, the technology company will showcase solutions to enrich peoples' mobile lives, making them safer and less stressful, in sync with the theme of the congress - Smart Mobility, Empowering Cities.
"Continental will feature technologies and services for vehicles, fleets, and cities to address challenges posed by rapid urbanization. On display will be our smart key solution, navigation services, comprehensive fleet management service, smart city transport and traffic management platform as well as several V2X enabled solutions for better safety and connectivity on today's roads," says Lo Kien Foh, President & CEO, Continental Automotive Singapore.
"Future urban mobility concepts will further improve the quality of life in cities, and we will demonstrate that with our development platform for driverless technologies, the CUbE, and the delivery robot concept, Corriere LM," he adds.
Tailored connectivity solutions for vehicles, fleets, and cities
Continental's connectivity solutions seamlessly link the driver and the vehicle to the infrastructure, to other vehicles, mobile devices and the cloud, allowing users to safely access information and services. At its booth at the ITS World Congress, Quantum Inventions will present its smart car key sharing solution that transforms physical car keys into digital cloud-based keys that allow large-scale car sharing and enable fleet operators to work more efficiently. It will showcase an intelligent navigation system and connected car service that empowers users with turn-by-turn navigation as well as a range of connected services like live traffic information, vehicle data and companion applications for search, push-to-car features and partner services for vehicle maintenance etc. A comprehensive fleet mobility as a service platform will also be demonstrated at the exhibition. This platform can respond to every aspect of enterprise fleet management, including telematics tracking, job dispatch management, driver management, route optimization and total cost of ownership analysis. Addressing urban mobility challenges, the company will present a smart city transport and traffic management platform, which can create and disseminate traffic information, integrate city level sensor data from smart infrastructure and large-scale vehicle fleets, supporting custom applications for enterprise and authorities.

Technologies for driverless mobility systems
With the current infrastructure reaching its limits, we are losing time in traffic jams, running errands or making less than optimal use of our cars to pick up parcels or groceries. With its last mile delivery robot concept, Corriere LM, Continental is adding a fully autonomous, self-developed, robotic application to its mobility portfolio. The Corriere LM can navigate within cities on sidewalks, drive into public lobbies or directly to the front door of an apartment or house. The robots can operate 24/7, ensuring that delivery takes place when the customer is at home.
At the ITS World Congress, Continental will demonstrate its vision of the cascaded robot's delivery approach. The CUbE will act as the carrier or mothership for the Corriere LM, which will go out and perform the last mile delivery. The Corriere LM can also be operated independently, without a carrier, just operating between the sender and the recipient directly.
V2X technologies for improved road safety and communication 
Continental is paving the way for a crash-free future, with vehicles being able to detect potentially dangerous situations and warning drivers even before the threat becomes visible. The company will offer visitors an experience of how V2X communication allows real-time information exchange between vehicles, infrastructure and the cloud contributing to enhanced safety and communication on the road.
The demonstration will harness V2X to form ad-hoc networks of connected vehicles that alert road users about collision risks. It will show how driver fatigue events are detected and communicated to nearby vehicles in real-time to increase awareness and reduce accidents. Visual interfaces dedicated to communicating blind spots can also be disseminated to further improve road safety.
Continental at ITS World Congress 2019, Singapore
Continental together with Quantum Inventions will be present at Booth 155 of the Suntec Singapore Convention & Exhibition Center at the ITS World Congress in Singapore between October 21 and 25. The technology company will demonstrate its innovations to visitors at the demonstration site, The Float @ Marina Bay.
Contact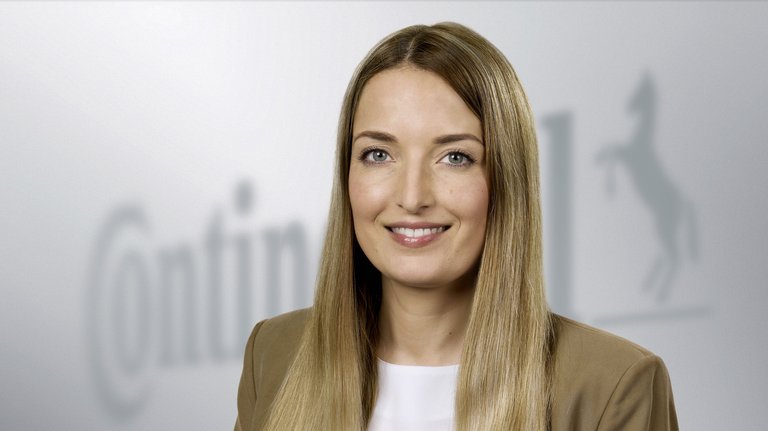 Alena Liebram
Media Spokesperson and Topic Manager User Experience