Press Release
November 08, 2019
Extreme E Announces Rally Location for Desert Leg: Third Race to Take Place in Saudi Arabia
Kingdom commits to sustainable technologies and environmental protection
Event to be staged in largest continuous sand desert
Races on specially designed Continental tires to start in February 2021
Hanover, November 08, 2019. Extreme E has announced the third of the five locations in its off-road series. The desert leg will take place in the world's largest single continuous sand desert in Saudi Arabia. "One of the major cornerstones of this revolutionary championship is that we will race across terrains and environments that will push the world's top drivers, teams and engineers to their absolute limits," said Alejandro Agag, Founder and CEO of Extreme E, commenting on the announcement. "The Kingdom's terrain is stunning and unforgiving," said Agag, "while the heat and conditions will be intense. So there is no question that the winning combination of driver and machine will be a deserving one." The exact desert location will be determined in the coming months. Continental is exclusive tire supplier to this series which is open to electric vehicles only.
As well as establishing a new and spectacular series of races for electric SUVs, through its choice of routes around the world – taking in jungle, desert, Arctic conditions, high altitudes and islands – Extreme E is aiming to raise awareness of the challenges that lie ahead, such as climate change, environmental protection and sustainability. In its Vision 2030, the Kingdom of Saudi Arabia commits to these topics and is planning world-leading investments in sustainable technologies and the protection of its unique natural resources. With this in mind, Saudi Arabia is aiming to reduce its dependence on fossil fuels and focus increasingly on renewable energies, particularly solar and wind: "Welcoming Extreme E to Saudi Arabia is the perfect opportunity for the country to strengthen the sporting pillar of its Vision 2030 – delivering world-class electric motorsport to the desert," said His Royal Highness Prince Abdulaziz bin Turki AlFaisal Al Saud, Chairman of the Saudi Arabia General Sports Authority.
Saudi Arabia is the third confirmed Extreme E location, with Greenland set to host the Arctic stage and Brazil the Rainforest round. An Ocean location and a route in the Himalayas for the fourth and fifth legs are currently being scouted by the organizers.
Extreme E events will take place over three days, within an area no larger than 10 km2. Routes will be designed to incorporate existing obstacles and features with elevation changes and jumps without the need to adapt the natural setting, thereby avoiding negative impacts on the environment.
Continental became a Founding Partner of Extreme E in January 2019 and will become a Premium Partner of the series in 2021. The technology company will be equipping all the vehicles involved in the races with tires for the diverse and extremely demanding conditions that they will encounter. Promoters Formula E Holdings Ltd. expect ten teams to take part in the first season. Initial tests are currently being conducted. The series is due to launch in February 2021.
Contact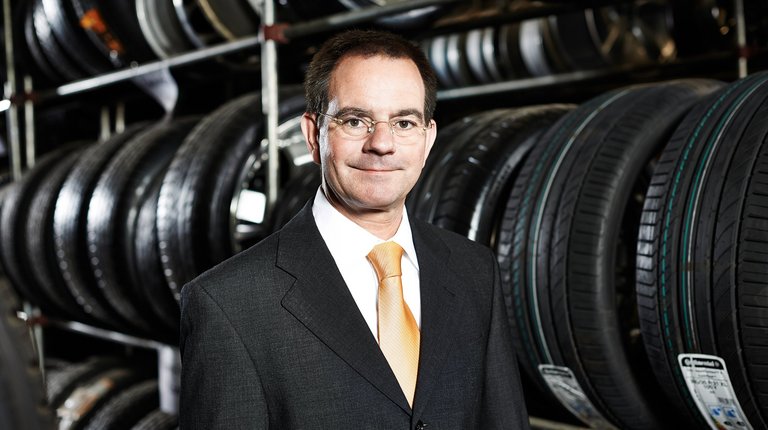 Klaus Engelhart
Press Spokesman
Passenger Car Tires / Germany, Austria, Switzerland