Press Release
April 20, 2020
Continental received several awards at the German Design Award 2020
Double success as "Winner" in the "Excellent Product Design" category
As few buttons as possible, as much function as necessary: 3D-operating elements Morphing Controls only become visible when needed
Displays simultaneously integrated into the lines of the vehicle cockpit: Curved Plastic Lens Display
Babenhausen (Germany), April 20, 2020. Continental achieved a double success with two awards at the German Design Award. The functional surfaces Morphing Controls were awarded as "Winner" in the "Excellent Product Design" category. The technology company scored in the same category once more, when its display solution Curved Plastic Lens Display received the "Winner" award as well. "We are very pleased that the German Design Council has recognized the quality of our design and development work. The awards encourage us to continuously develop our solutions to improve the user experience," said Dr. Frank Rabe, the head of the Human Machine Interface Business Unit at Continental.
Morphing Controls enable functional surfaces
Illuminated buttons stand out against the elegant surface of a dashboard, as soon as the hand of the driver nears the surface. Where smooth artificial leather created a tidy, sophisticated look just a moment ago, three-dimensional buttons now light up. Once the driver has successfully used the button he wants, he feels a brief pulse as a confirmation. As soon as he pulls his hand away, the buttons disappear behind the surface once again, without a trace. With these Morphing Controls, operating elements that take shape, Continental meets a previously often contradictory demand in vehicle interiors for man-machine interaction: making as many functions as possible easily usable with as few buttons as possible.
Multi-display system Curved Plastic Lens Display
The integrated display solution Curved Plastic Lens Display demonstrates the next evolutionary step for a large-size user interface between a vehicle and a driver or a passenger. Small curvature radii in combination with topographic surface elements significantly improve the user experience of multi-display systems in the vehicle and offer a new level of design flexibility. In contrast to similar solutions made of glass, the system from Continental, made from plastic, offers variety of advantages, such as the possibility of integrating topographic surface elements or multiple degrees of freedom through printed and individualized design options. Additionally, thanks to its high cost efficiency, the Curved Plastic Lens system is suitable for large-volume vehicle models.
The German Design Award is the German Design Council's international design prize. Its objective is to discover, present and reward unique design trends. For this reason, high-quality submissions from the area of product and communications design are honored annually and are all, in their own way, revolutionary in the international design landscape. The German Design Award is divided into three categories: "Excellent Product Design", "Excellent Communications Design" and "Excellent Architecture". The jury of the German Design Award consists of design experts from business, education and science as well as the design industry. The German Design Council presented the awards on February 7 in Frankfurt.
Contact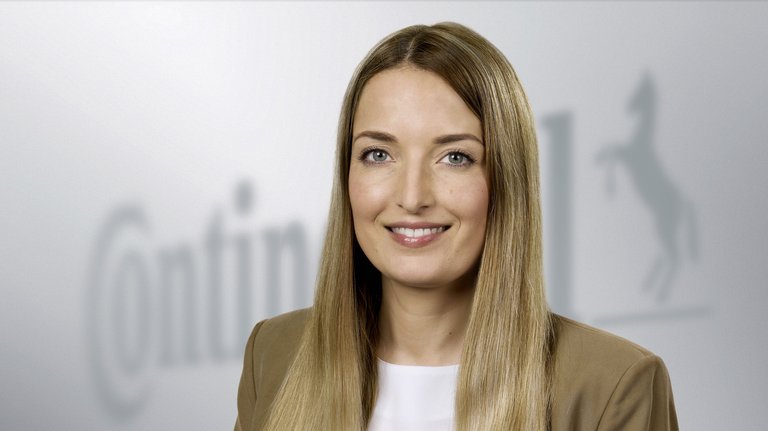 Alena Liebram
Media Spokesperson and Topic Manager User Experience